Happy Monday Guys!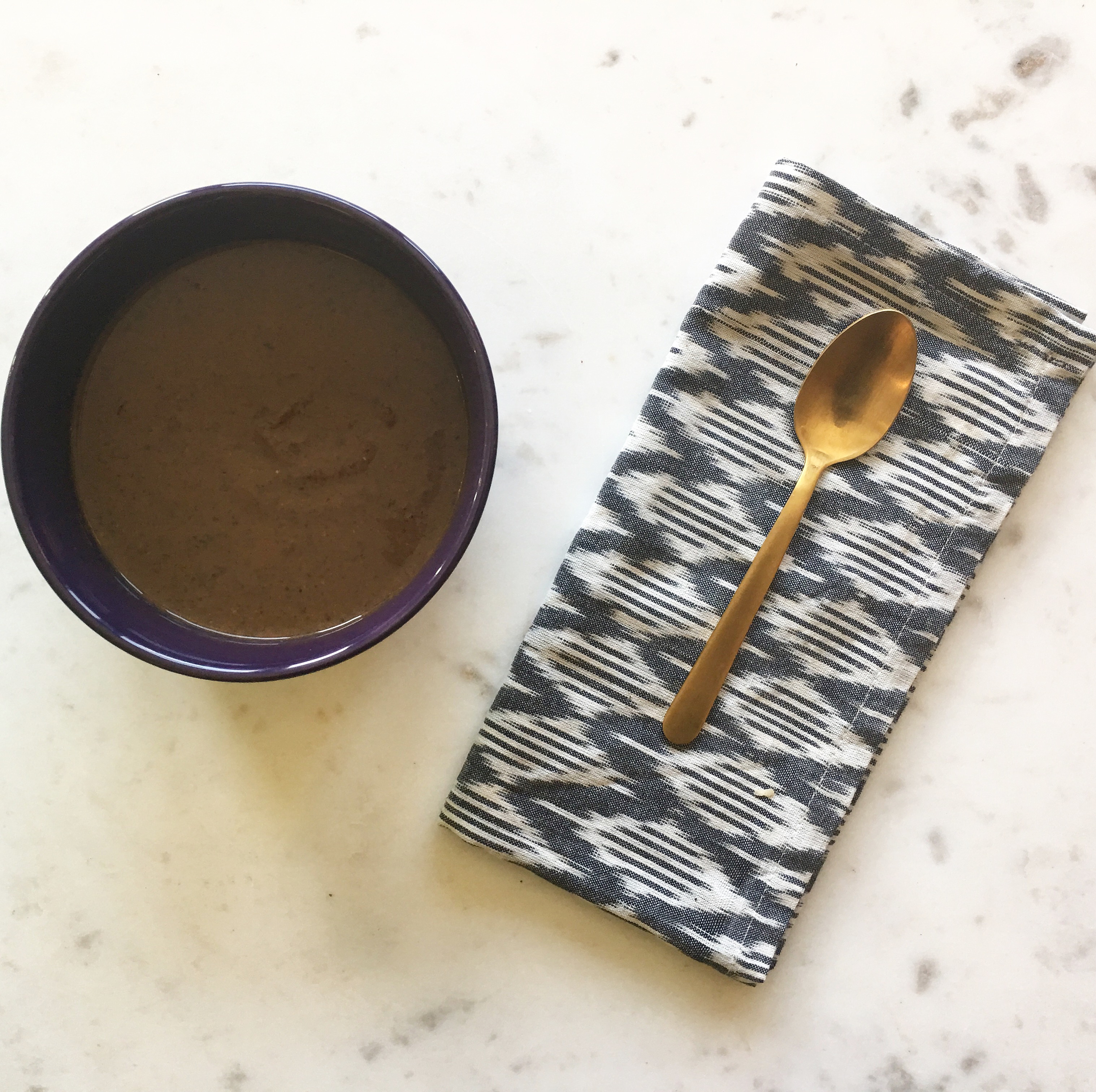 I went to Trader Joe's a month or so ago, and close by was a restaurant I'd heard about called MetroFresh. I'm not in the area often so I thought about checking them out. When I looked up their menu online one thing caught my eye – a Jamaican jerk black bean coconut soup. Typically I'm not a black bean soup person but this one sounded so good. You know what else caught my eye? The $6 price tag for one cup. Craziness. I could buy all the ingredients I'd need to make the soup for that price and have leftovers for the week. I chose that route instead and I'm so glad that I did. I can confidently say that this is the best black bean soup I've ever had. It's a little spicy with tons of flavor and hints of coconut and lime. I ate this with some boiled plantain for a flavorful and healthy, island-inspired meal.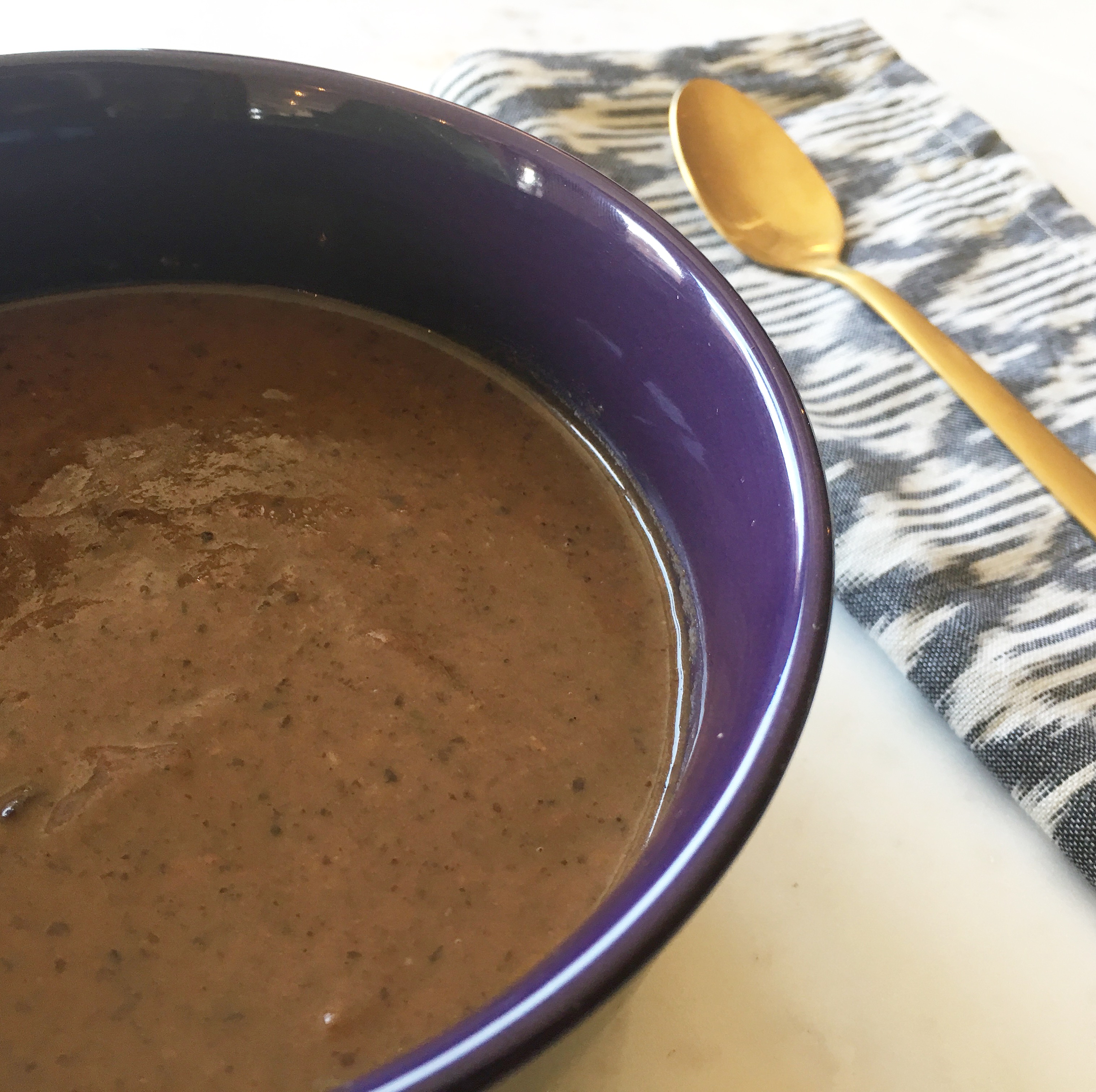 Bonus: It's quite simple to make. So what are you waiting for? Keep reading to get the recipe!
Ingredients:
3 cans reduced sodium black beans
2 cups reduced sodium chicken broth
1 cup light coconut milk
1 10 oz can of diced tomatoes with green chilies
1 cup diced carrots
1 cup diced red bell peppers
1 cup diced red onions
Freshly squeezed lime juice from half of a lime
1 tbsp olive oil
Seasonings:
2 tbsp jerk seasoning (I used a blend that I bought from a local chef but feel free to use your favorite jerk seasoning spice blend. Just check to make sure that it has ingredients like garlic, allspice, cinnamon, and some type of pepper flakes. Badia, Williams Sonoma, and McCormick all make jerk seasoning blends. I'm sure there are plenty of others too though.)
2 tsp Tone's coconut lime seasoning
1 tsp crushed red pepper flakes
1 1/4 tsp + 1/4 tsp coarse sea salt
1/4 tsp + pinch of black pepper
3 bay leaves
Directions:
Saute onions, bell peppers, and carrots with 1/4 tsp of sea salt and a pinch of black pepper in olive oil
Add black beans, broth, tomatoes, coconut milk, and seasonings (except the bay leaves).
Bring to a boil. Once it's boiling add the bay leaves and then reduce to simmer. Let simmer for 30 minutes.
Puree ~3/4 of the soup taking care to get most of the carrots, bell peppers, and tomatoes so primarily just some black beans are left in the remaining 1/4th.
Add the pureed soup back to the rest of the soup.
Enjoy!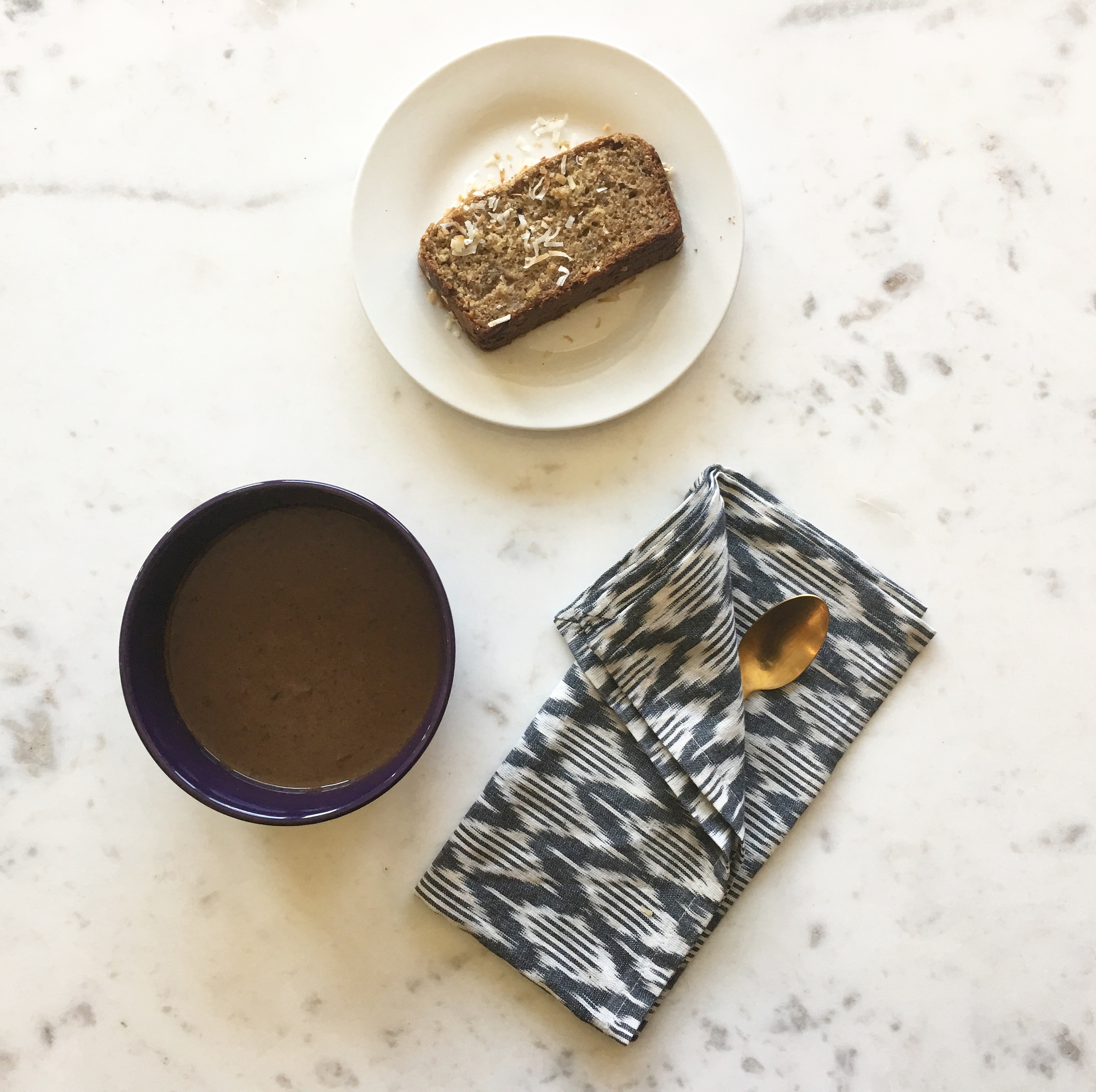 You can enjoy this with boiled plantain as I often did, have it with your favorite chicken sausage (I sometimes had it with a curry chicken sausage which was delicious), or make  some plantain bread to go with it like I have pictured. I know it's a tease but I'll be sharing the scrumptious recipe for this plantain bread soon!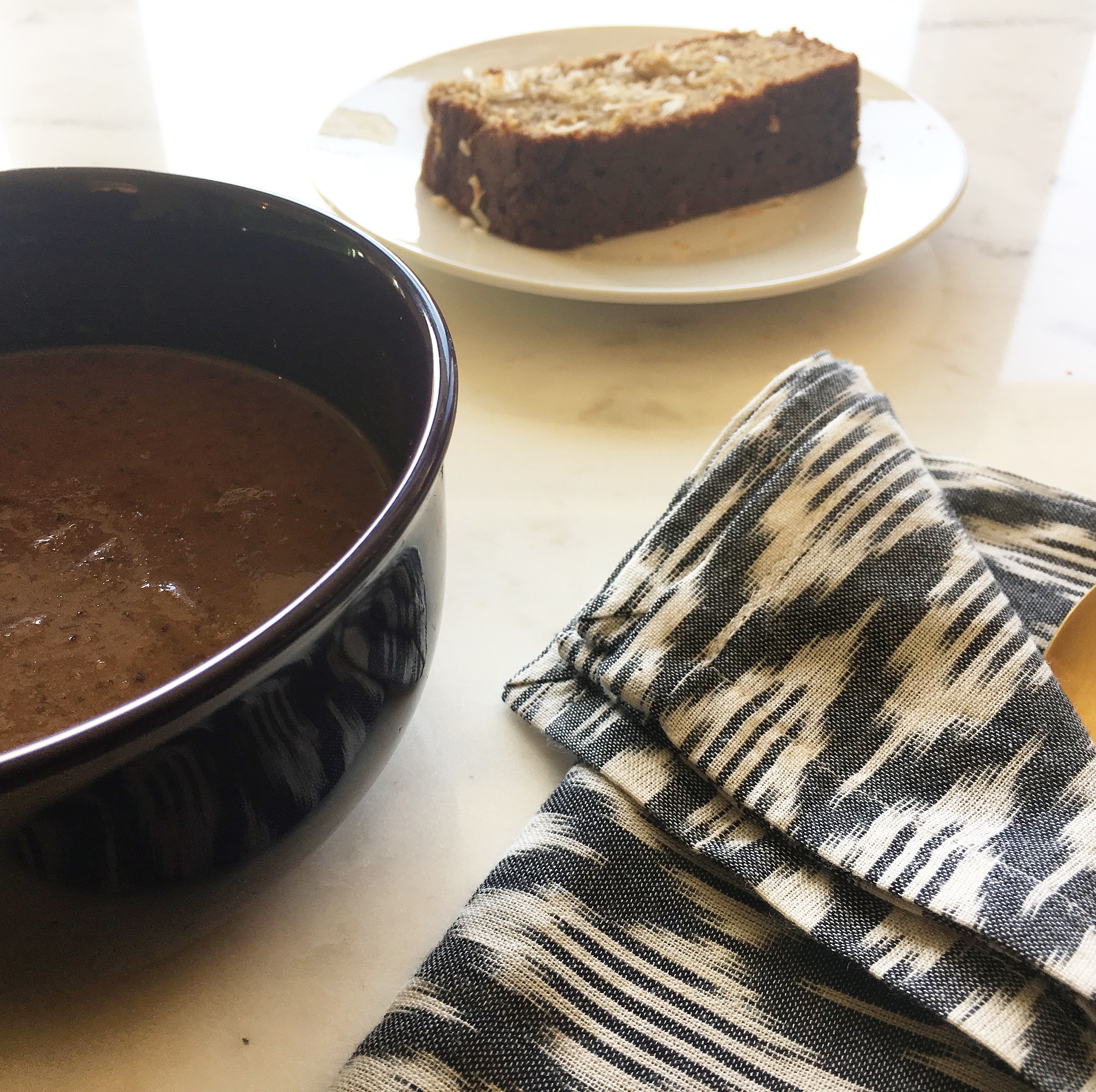 I hope you all have a great week!