Hi Guys! How are you? I hope life's treating you well. You would think that with my comps behind me things would have calmed down a bit. Oh no! There's so much going on. The semester officially kicked off this past Tuesday. While I'm not taking any more courses, between my TA duties, working on my dissertation proposal, and looking for jobs (eek!), I'm keeping quite busy. I'm also working on a few exciting blog and business projects. I can't wait until I can share them with you!
Right now I'm coming to you with the August installment of the Snack Easy Series. This month I've got two types of jerky, a tropical inspired crisp, a black bean snack, and some healthy oatmeal cookies.
Alyssa's Healthy Oatmeal Bites
Bought at: Publix
Price: $4.28
Repeat Purchase: Absolutely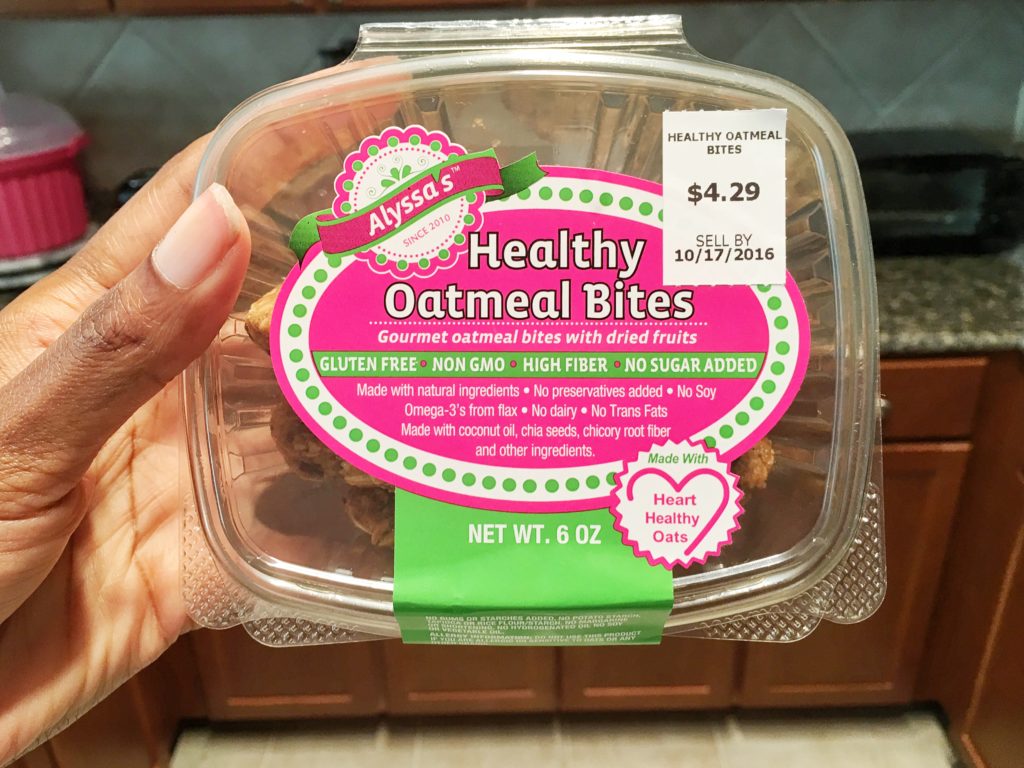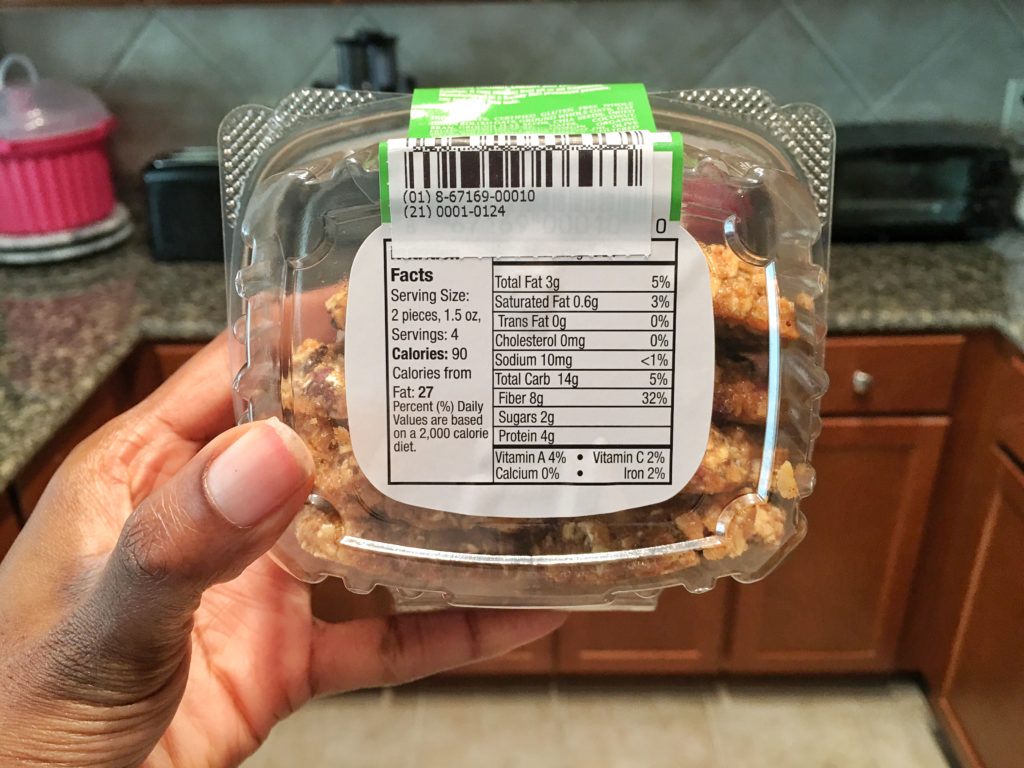 I wanted to start off on a high note. These oatmeal bites were my favorite snack of the bunch. So delicious. If you didn't tell me they were "healthy," I wouldn't have guessed it. Somehow they taste like a real oatmeal raisin cookie, but they manage to be low in calories and sugar and high in fiber. It's some kind of wizardry Alyssa's got going on here. These would be a great way to satisfy a sweet tooth craving with zero guilt. I highly recommend trying them. Price wise they're not the cheapest, but they're also not the most expensive. One package costs $4.29 and contains 4 servings (one serving is 2 cookies). That gives it a cost per serving of a little over a dollar. I don't buy these every time I go grocery shopping, but I do pick up a package when I want a sweet treat but don't want to go rogue. I've lucked out and gotten them on sale a couple times though.
Mango & Ginger Crisps
Bought at: Trader Joe's
Price: $3.99
Repeat Purchase: Yes!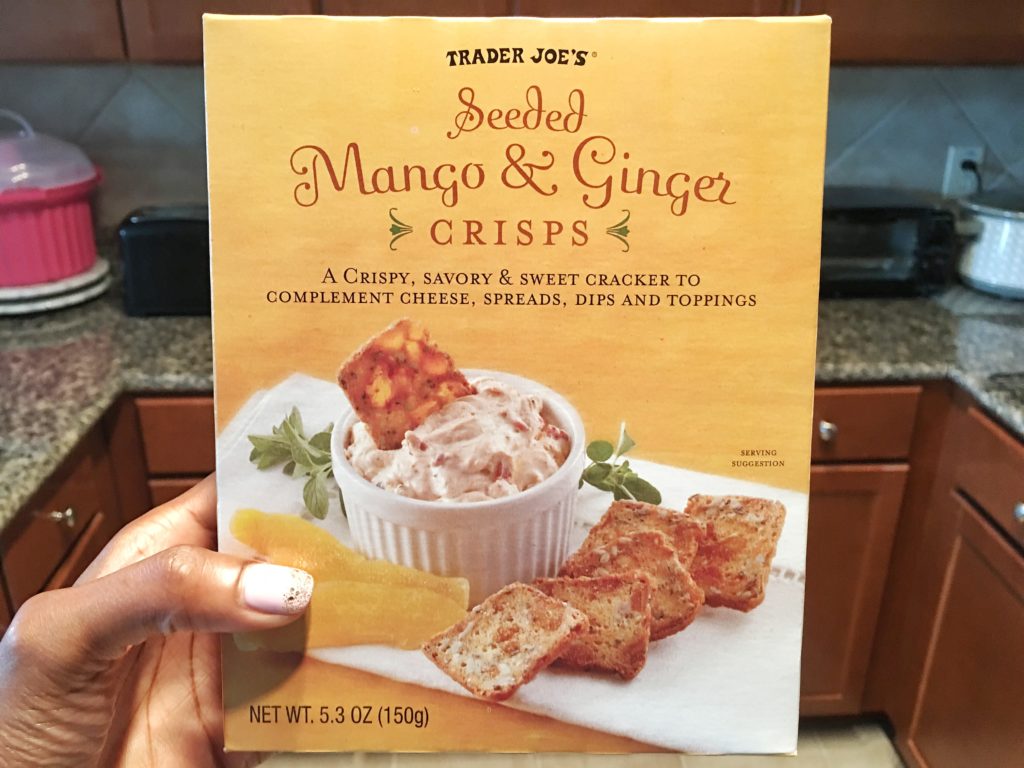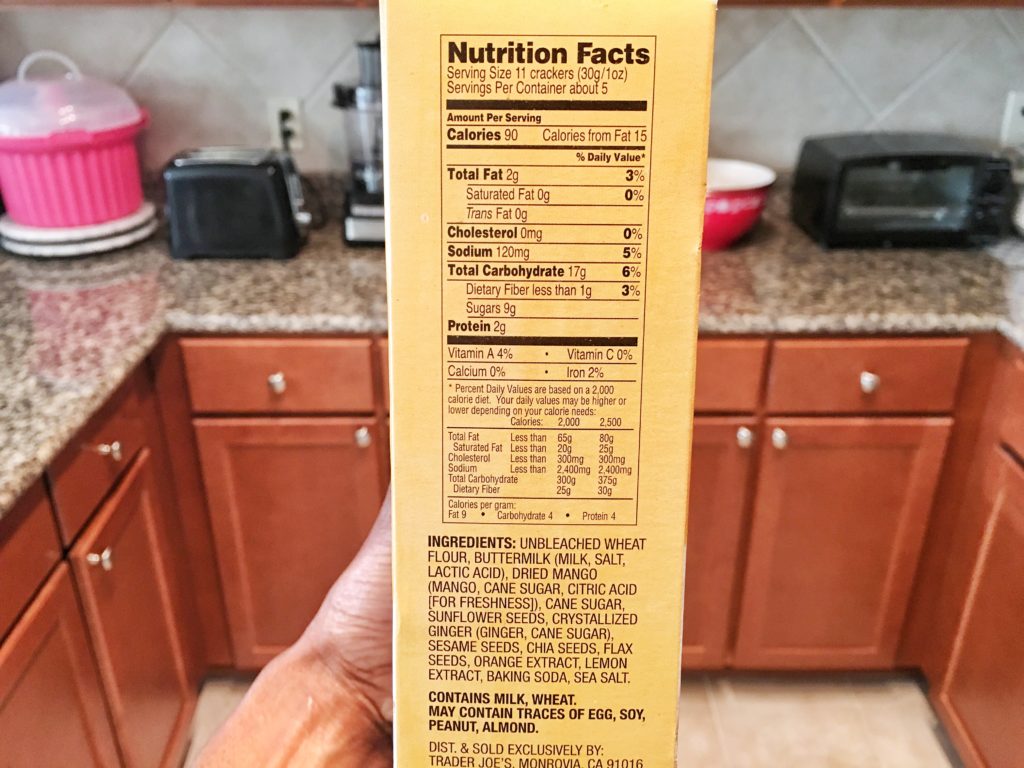 I've enjoyed other flavors of these Trader Joe's crisps, so when I saw these mango and ginger crisps I immediately knew I wanted to try them. These didn't disappoint in the slightest. They are really good. I ate these crisps with everything from fruit, pepper jack string cheese, or yogurt as a midday snack. While they're pretty low in calories, they are nutritionally neutral. The price point is reasonable in my opinion. One box is $4 and it has 5 servings, which makes the cost per serving about eighty cents. I would buy these again because the flavor is amazing, but not regularly since they don't provide any beneficial nutrients. I will say that these are a great snack if you want something crunchy to nosh on.
Turkey Perky Jerky Jammin' Jamaican
Bought at: Publix
Price: $4.69 (sale price, retail: $5.49)
Repeat Purchase: No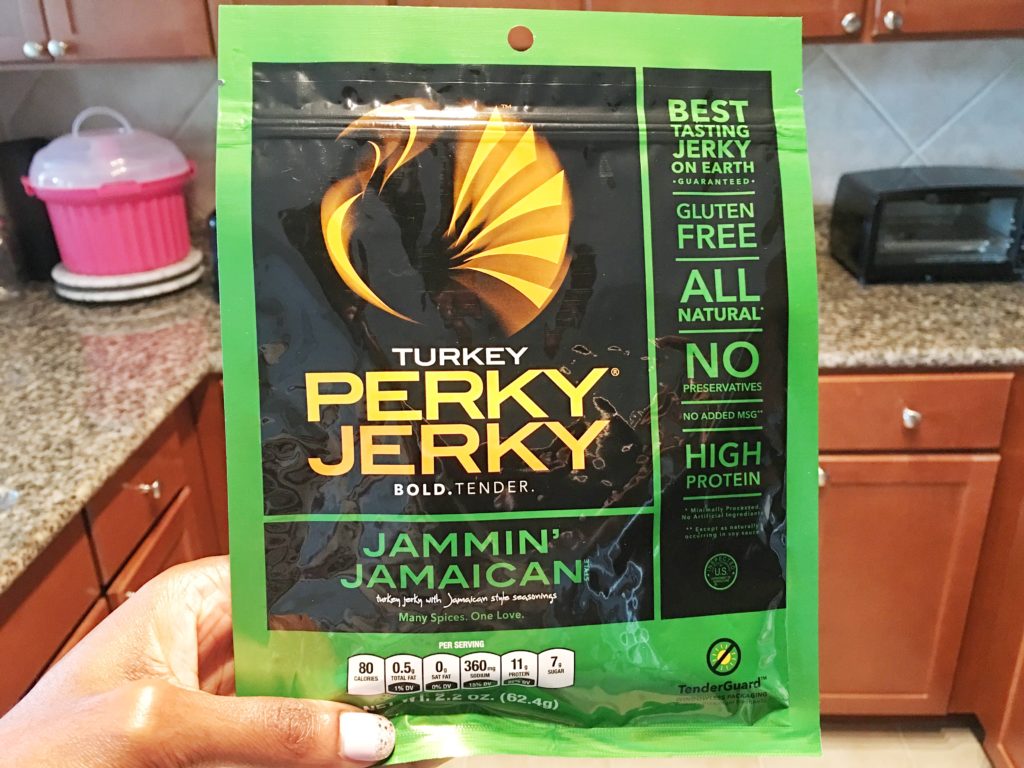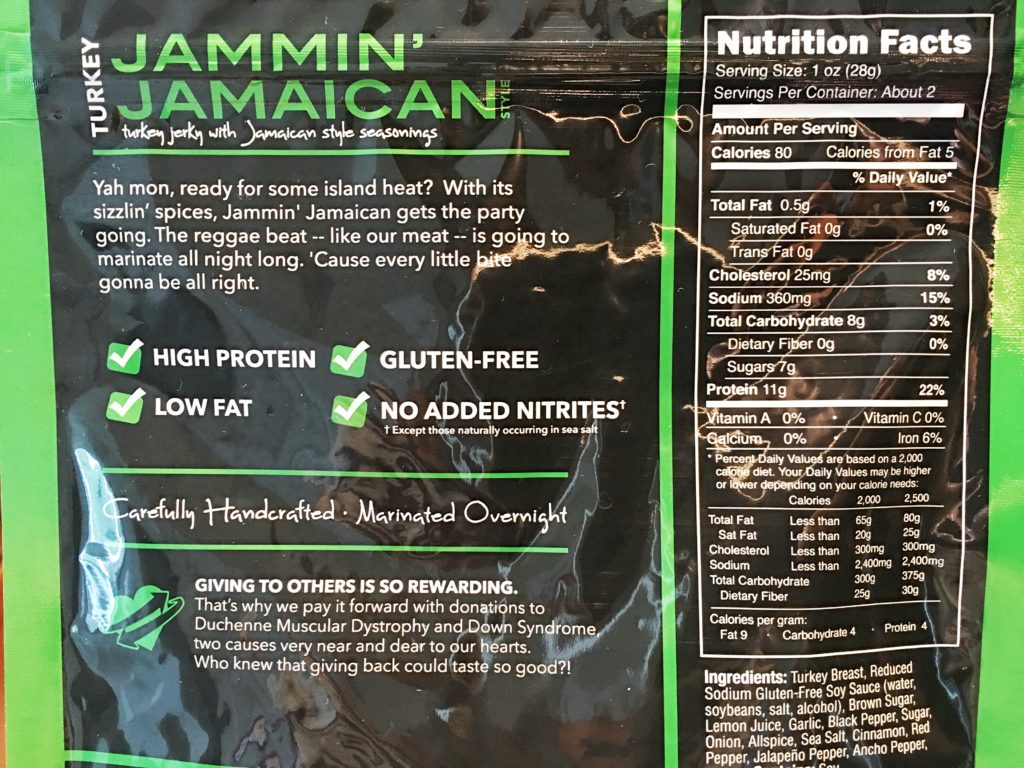 When I spotted these at Publix, my interest was quickly piqued. Turkey jerky in a Jamaican jerk flavor?? Sounded very promising. While I loved the initial flavor of these, they left a somewhat salty aftertaste in my mouth. It's possible that I could have misinterpreted what was in fact some other flavor as salty. I say this because when I checked the sodium content it wasn't as high as I would have expected based on the taste. These have a chewy, but not super tough texture. The bag says two servings but I think this is pretty clearly a one serving snack. Nutritionally, it offers a good amount of protein (esp. if consumed as one serving – 22 grams). On the other hand, since I consider this to be a one serving snack, that makes the cost per serving very expensive at $4.69 per serving. Ultimately, I don't think I would buy it again with its high cost and salty aftertaste.
Country Archer All Natural Turkey Jerky Honey Dijon
Bought at: World Market
Price: $3.29 (sale price)
Repeat Purchase: No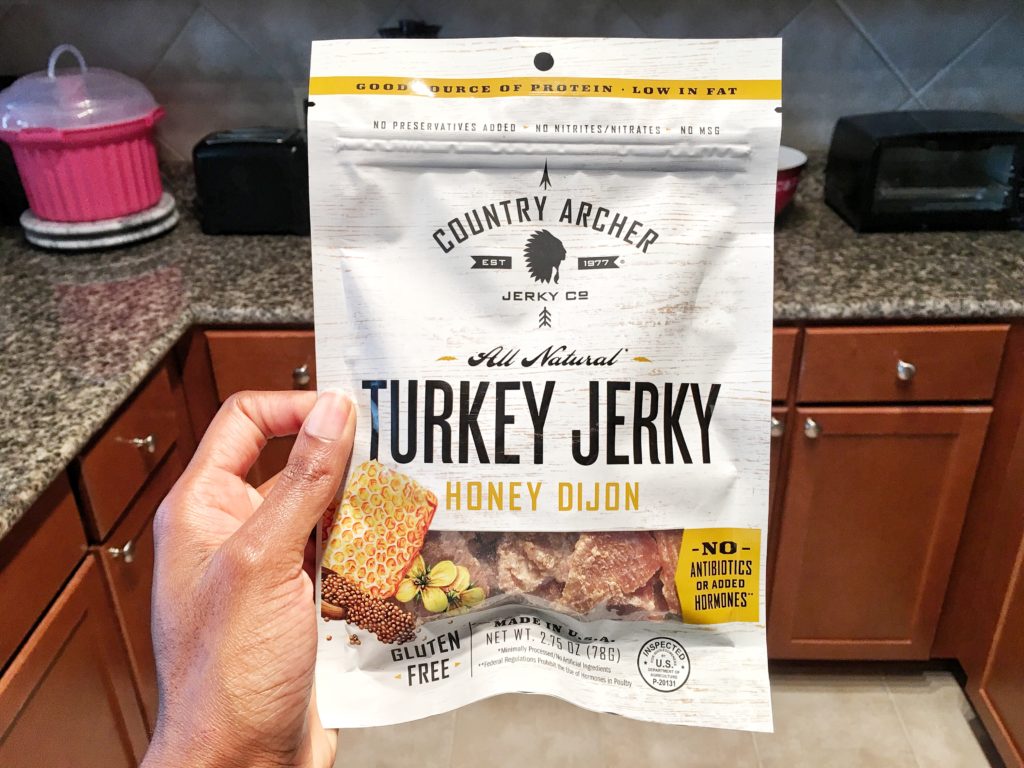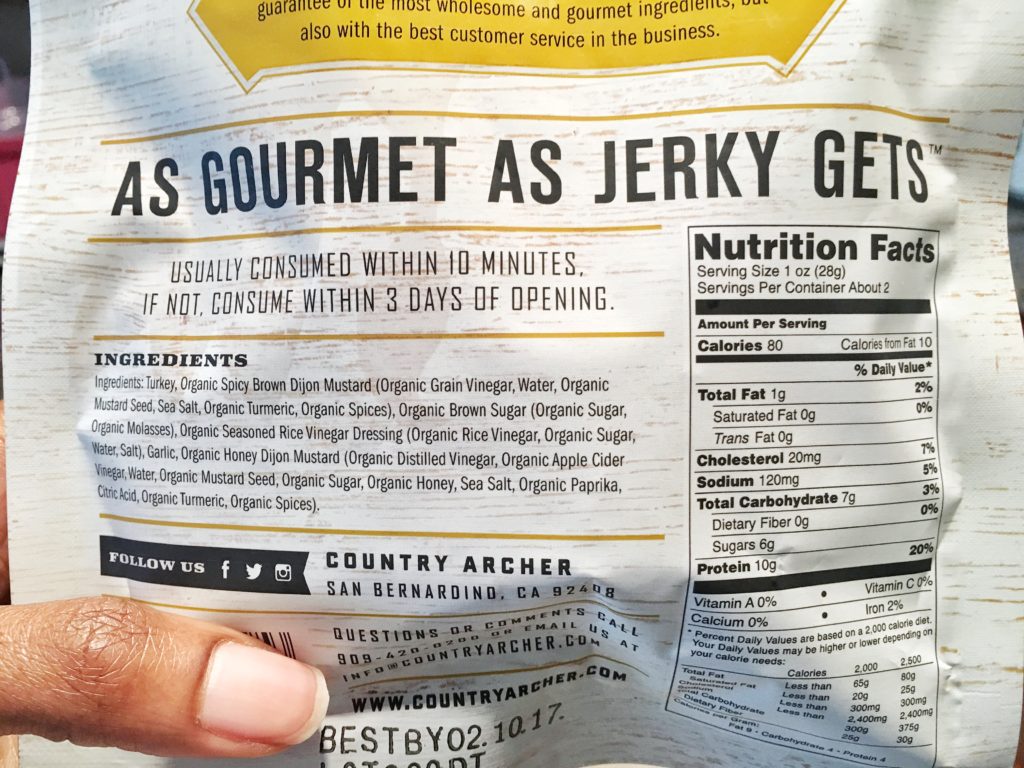 I'm on the fence about these. They weren't bad, but they didn't taste amazing either. In contrast to the Jamaican Jerky, these had a pretty tough texture and they weren't overly salty. Similar to the Jamaican jerky, however, this jerky offers a solid source of protein (especially if consumed as one serving). Country Archer also uses all organic ingredients, which may explain the cost. I got the honey dijon on sale for $3.29 but it's typically around $6. Since I consider this to be a single serving snack as well, this makes the cost per serving pretty high at $3.29 ($6 if it weren't on sale). In terms of repeat purchase, I would lean toward no if I had to make a decision. However, I'm open to buying these again because I think the taste could grow on me. I also like that it's high in protein and quite low in sodium (esp. for a jerky). If I were to buy it again though, it'd probably have to be on sale.
Inner Bean Black Bean Snack
Bought at: Trader Joe's
Price: $1.49
Repeat Purchase: Yes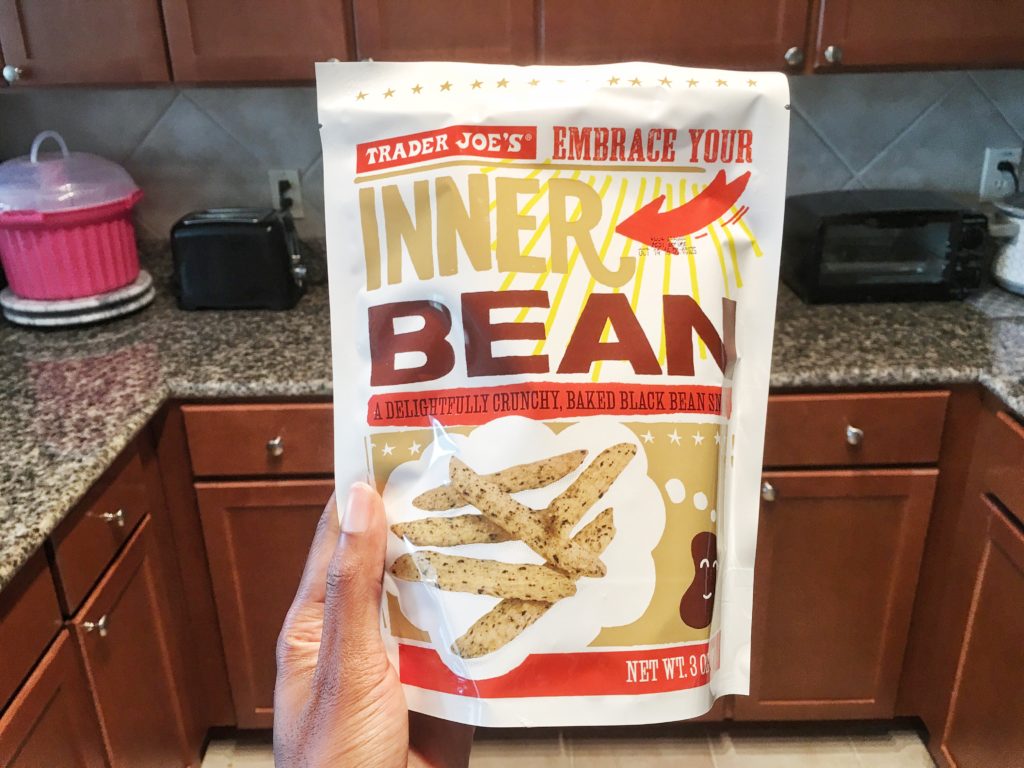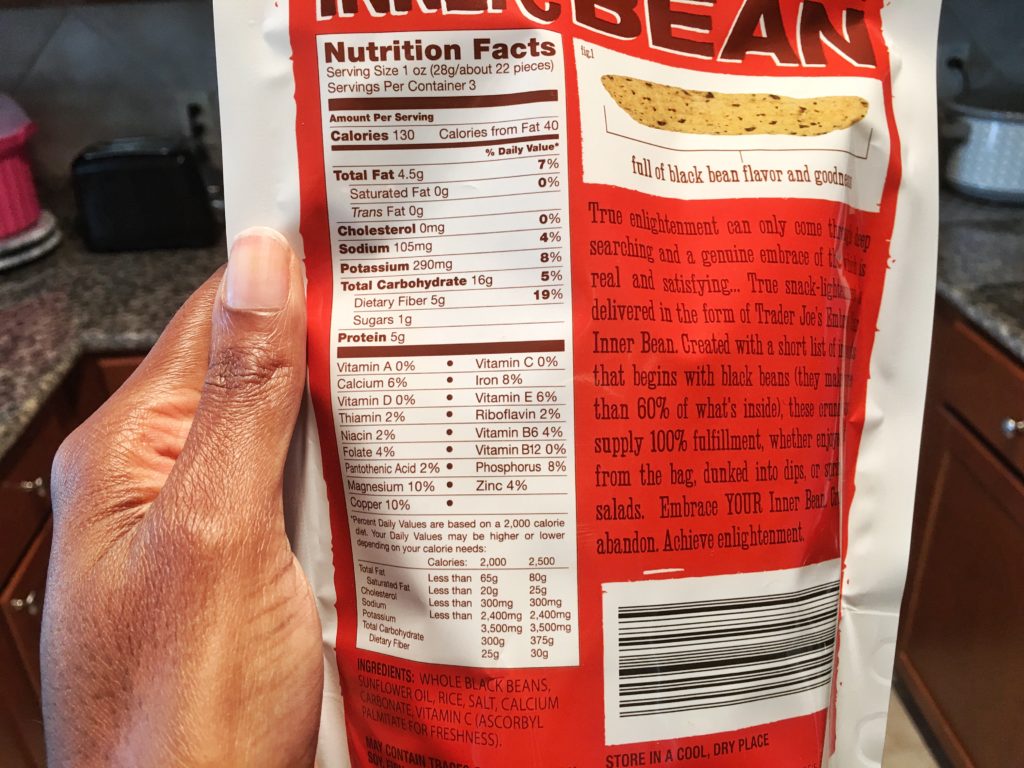 These black bean snacks have a really good flavor to them. They have a light and crispy texture which I enjoyed. If you've tried the pea snacks that look like these but are green, these have the same texture. Price wise this snack is about as cheap as you can get. At $1.49 per bag with three servings per bag, the cost per serving is 0.50 cents. In the two bags that I've bought, both had four servings. Don't you love it when they underestimate the number of servings?! It's like the snack fairies smiled on you. Nutritionally, this snack has a good amount of fiber, owing to the fact that it's made from black beans.  If you didn't catch it earlier, these are definitely a repeat purchase for me. I think they would make for a great healthier snack alternative for kids compared to some chips or crackers.
That concludes this month's roundup! I hope you guys have been enjoying the series. If there are any healthier snacks that you'd like for me to review then drop me a note below! I'm open. As long as it doesn't involve peanut butter.
I hope your week is as delicious as those oatmeal bites:)