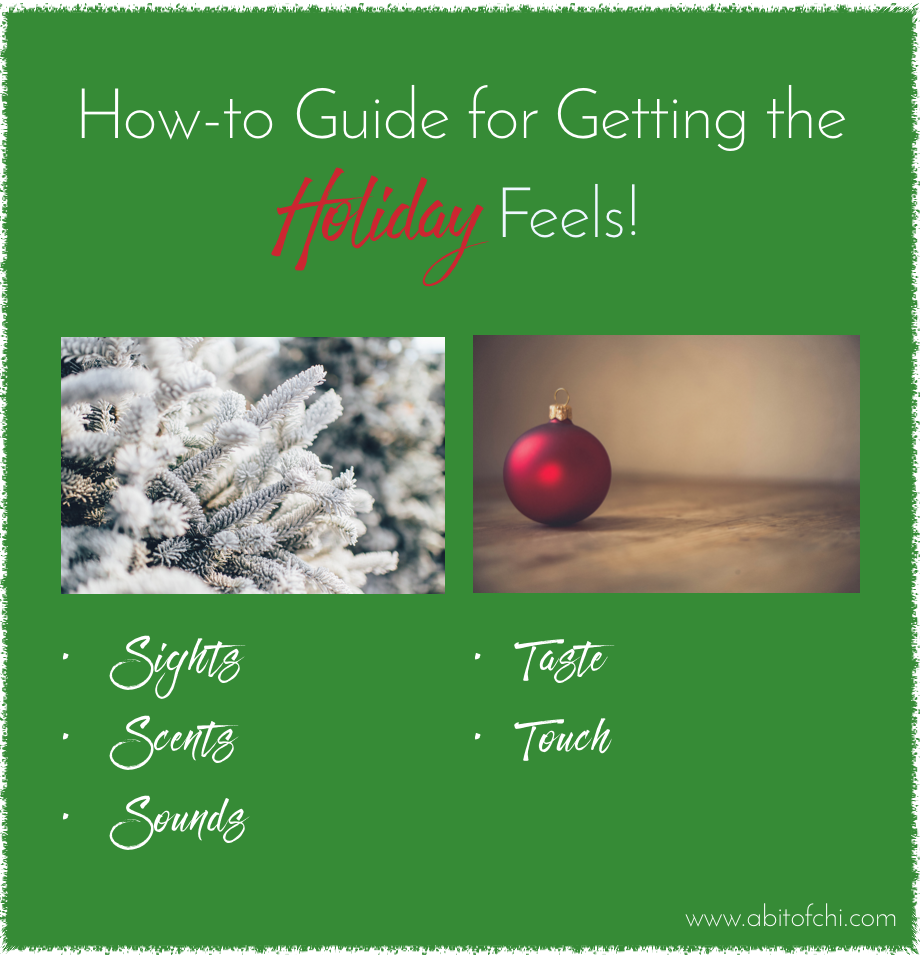 Hi Guys! How was your Thanksgiving? Did you make it through the meal without a family member storming off?! If you did, it was a success in my book lol. Mine was pretty awesome though. I had a great time laughing with family, eating, shopping, and even getting a couple workouts in.
Speaking of shopping, there were (and still are) some amazing deals going on. The Limited was doing 70% off everything, Charlotte Russe was doing $20 and under for everything, and ASOS came through with a 30% off coupon code which for them is a big deal. Needless to say I ended up doing a little more shopping than I anticipated but I got some great stuff. The sibs and I even bought matching sweaters! We're so cool.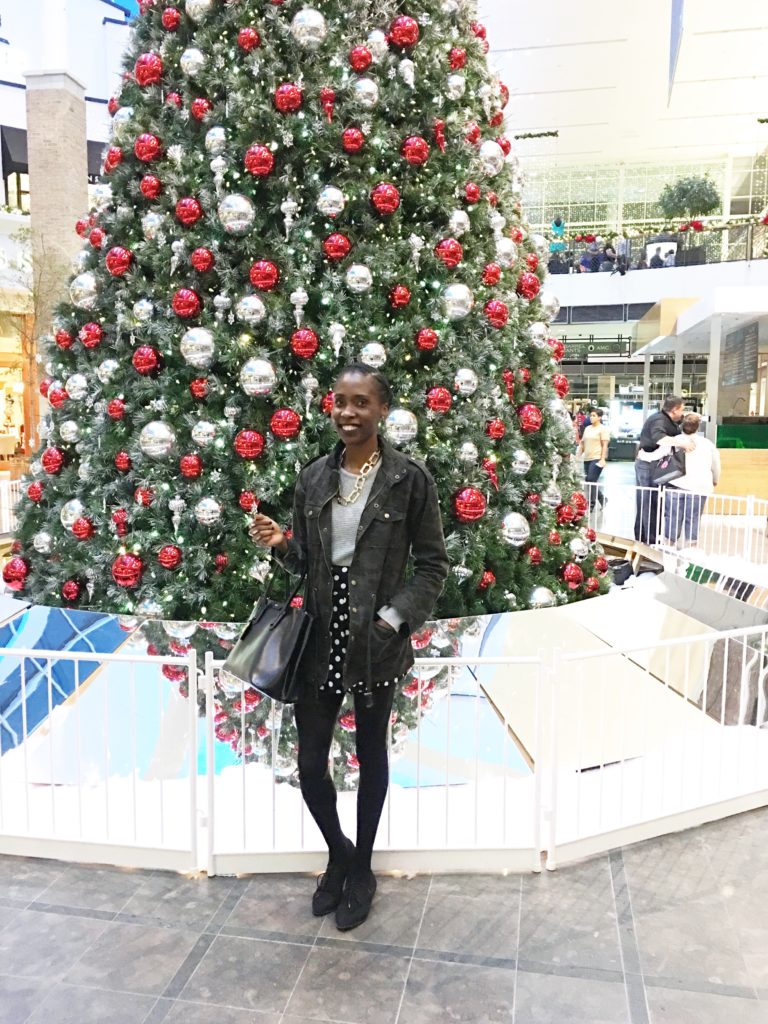 Now that Thanksgiving is over, the countdown to Christmas has officially begun. But what if you're not feeling the holiday tingles yet? Just breathe. Everything is going to be okay. Whether it's post-election blues stealing your Christmas cheer, job stress, or family drama, I've got some tips on how to get yourself in the Christmas spirit. Just so you know that these tips are legit, I used them on myself a few weeks ago when school stuff was stressing me out so I can confirm that they do work.
The key is to focus on engaging your senses – scents, sights, sounds, taste, and touch. I see the holidays as a period of heightened sensory engagement when compared to the rest of the year. There are beautiful Christmas displays to see, yummy foods to eat, wonderful smelling candles to burn, great Christmas albums to listen to, and cozy blankets to snuggle under. If you're struggling to get in the Christmas spirit, then read on for your sensory guide to getting the holiday feels.
First up is…
Baking! Making home baked goods does double sensory duty because it provides amazing aromas while the food is baking and tasty treats once their done. If you're going for that holiday feel then I suggest baking with spices often featured in holiday desserts like cinnamon, nutmeg, allspice, cloves, and ginger. If you need some inspiration check out my sweet potato pecan pancakes or my white chocolate sweet potato pecan cookie recipes. As a nice gesture, (and to avoid eating them all), try gifting any leftovers to friends, family, or neighbors. Although there's no judgment if you keep them for yourself!
Tea. Tea manages to one up baking by doing triple sensory duty. It's warming and comforting to the touch, which I immediately equate with the holidays, plus you get both scent and taste. I'd opt for tea with cinnamon or chai. Having both together is even better! I'm not much of a mint-in-my-tea kind of girl so I don't go for teas with mint in them, but if you like this then by all means go for it. I know white chocolate peppermint tea is quite popular this time of year.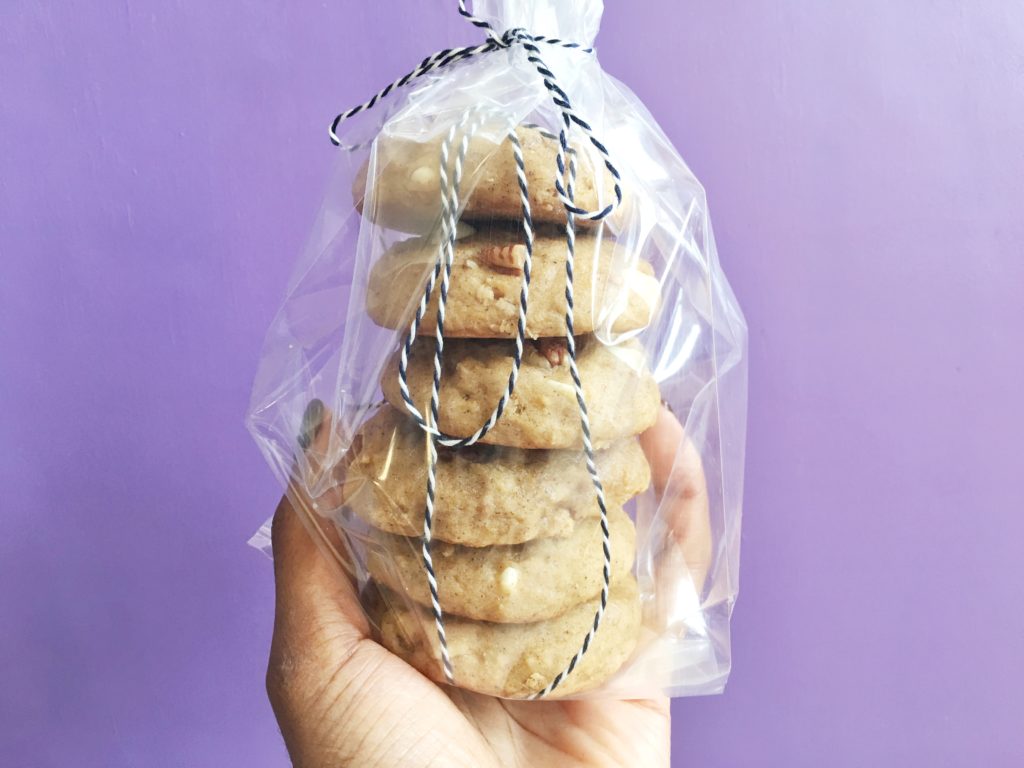 Candles. There is nothing like lighting some candles and letting their scents completely inhabit a space. They're also great because they provide extra warmth during particularly chilly days. I leave a few candles out on my kitchen counter, coffee table, and side tables so I can light them when the mood strikes. Some of my current favorites candles have eucalyptus, mint, and cinnamon in them. I also have a peppered citrus candle that I got from TJ Maxx which smells divine.
Music. Listening to the right music is a game-changer. It has the ability to completely transform our mood. Getting into the Christmas spirit is no exception. For Christmas music, Mariah Carey's 1994 "Merry Christmas" album is a cult classic. I also really like Tamar Braxton's Winter Wonderland, the soundtrack to Best Man Holiday, and Josh Groban's version of "Noel" – so beautiful. Random, but there's also this one Hershey's Kiss commercial that I listen out for every year. It's been around for ages and whenever I hear it, it gets me all in my holiday feelings. You've probably seen it. The Hershey's kisses are in a triangle formation and they play "We Wish You a Merry Christmas." At the end the Kiss with the final note goes "Whew!" Hands down it's my favorite Christmas commercial.
Fuzzy Socks, Slippers, and PJs. I absolutely love slipping into a pair of warm, fuzzy, socks or slippers during the holidays. That and a pair of flannel or thermal PJs. Anything that makes me feel warm and cozy, I equate with the holidays. I nabbed the sparkly black pair of socks pictured above from Dollar Tree for, you guessed it, a dollar.
So there you have it! If you can do something to engage each of your senses, then that's the key to getting in the holiday spirit. Also, be sure to reach out to friends and family. A big reason why I love this time of year is that it's a time to gather with loved ones. Give them a call, send them a text, or mail Christmas cards. Host a little get together. It doesn't need to be super elaborate or expensive. It could be a movie night with some caramel popcorn and cocoa, or you could do a game night with a cheese and crackers spread.
What's that one thing you do that gets you in the Christmas spirit? Tell me below!