Happy Monday Guys! Did you enjoy the first official weekend of fall? I did. For one, I gave my apartment a thorough cleaning on Friday. Between studying for  my comps (which I passed by the way!) and working on my proposal, my apartment hadn't had a deep cleaning in a while. I vacuumed, scrubbed the shower, toilet, and sink, swept the kitchen, dusted, and wiped down surfaces. I also did and folded laundry. It felt amazing when I was done. There is nothing better than a clean space. After that I sat down with some tea, lit a candle even though it was still way too warm for that, and worked on my proposal. I submitted a draft to my advisor on Friday evening so he'd have time to review it in advance of our meeting tomorrow. That means that I get one more day to bask in blissful ignorance before I get his feedback. Pray for me!
Moving on to a tastier topic, I've got this month's Snack Easy round up for you. Popcorn lovers rejoice, because this one is an all popcorn edition! Besides prayer, hard work, and staying active, snacks are a big part of what's getting me through my PhD program. When I talk about some of my favorite things to snack on, I have to talk about popcorn (which made this all popcorn edition a no brainer).
I'm big on finding ways to make my meals and snacks a little more enjoyable. Besides doing things like turning off the tv when I eat and sitting down at a table, I also like to pay attention to presentation. This includes everything from how the food looks to what I put the food in.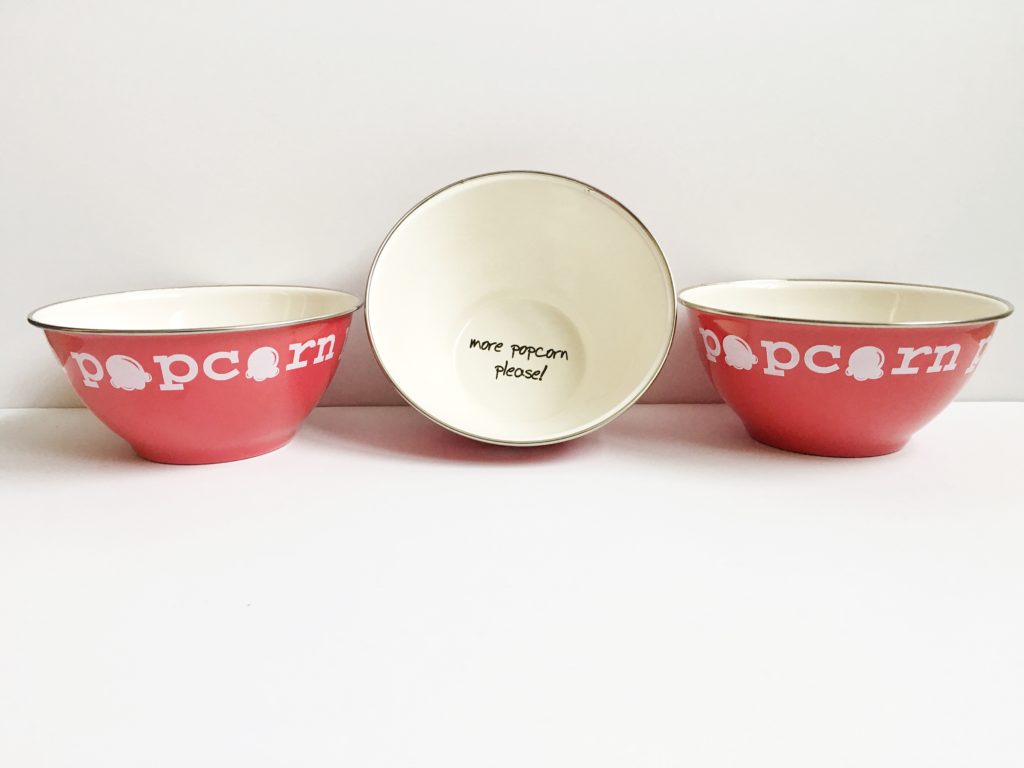 Enter these adorable popcorn bowls that I found at World Market. Aren't they the cutest?! Whenever I eat popcorn now, I have to put it in one of these bowls. They're the perfect size and they make me smile. They have a larger size of these bowls that I also bought. These would be great to bring out if you're ever hosting a movie night at your place.
Popcorn Bowls: World Market
Retail Price: $4.99/little bowl; $9.99/big bowl (if you're patient like me wait and you can get them on sale)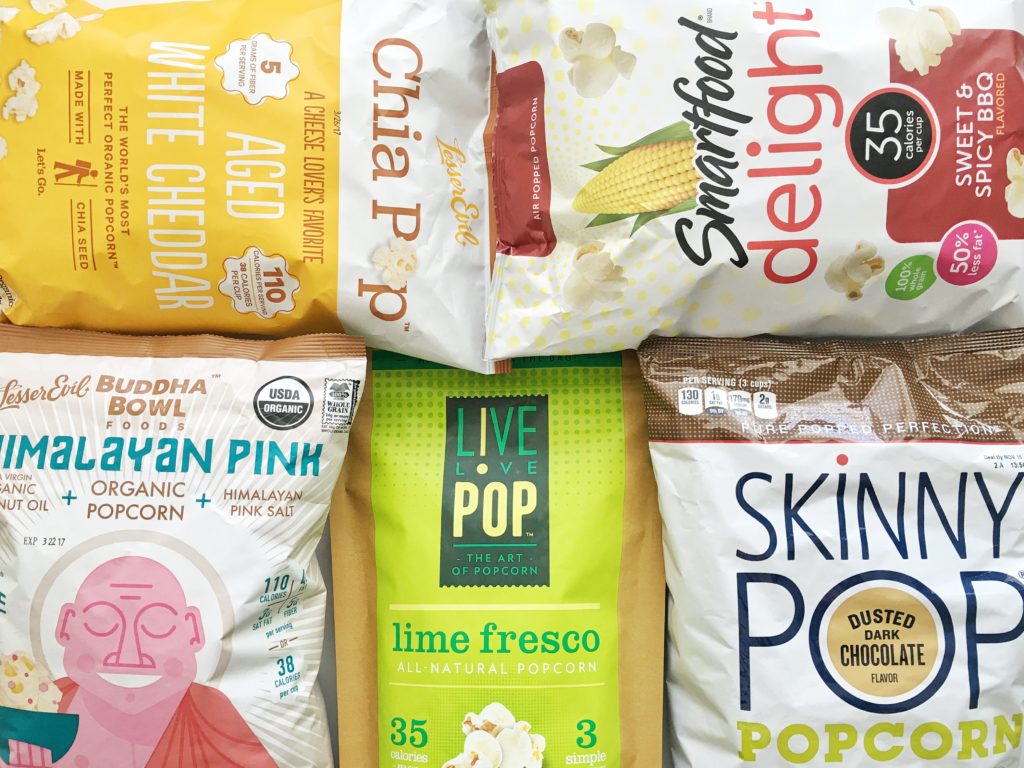 Now on to the yummy stuff that you can fill these bowls with. Spoiler alert: Every popcorn in this month's round up I would buy again. Full disclosure: I already have. Now popcorn can be a healthy snack if you choose the right kind. All of the popcorns on this list have under 45 calories per cup and are a good source of fiber.
Popcorn aficionado, popcorn connoisseur – I'm not sure which title I like best but it all means that I know my popcorn. Now let's get it poppin' (couldn't resist!)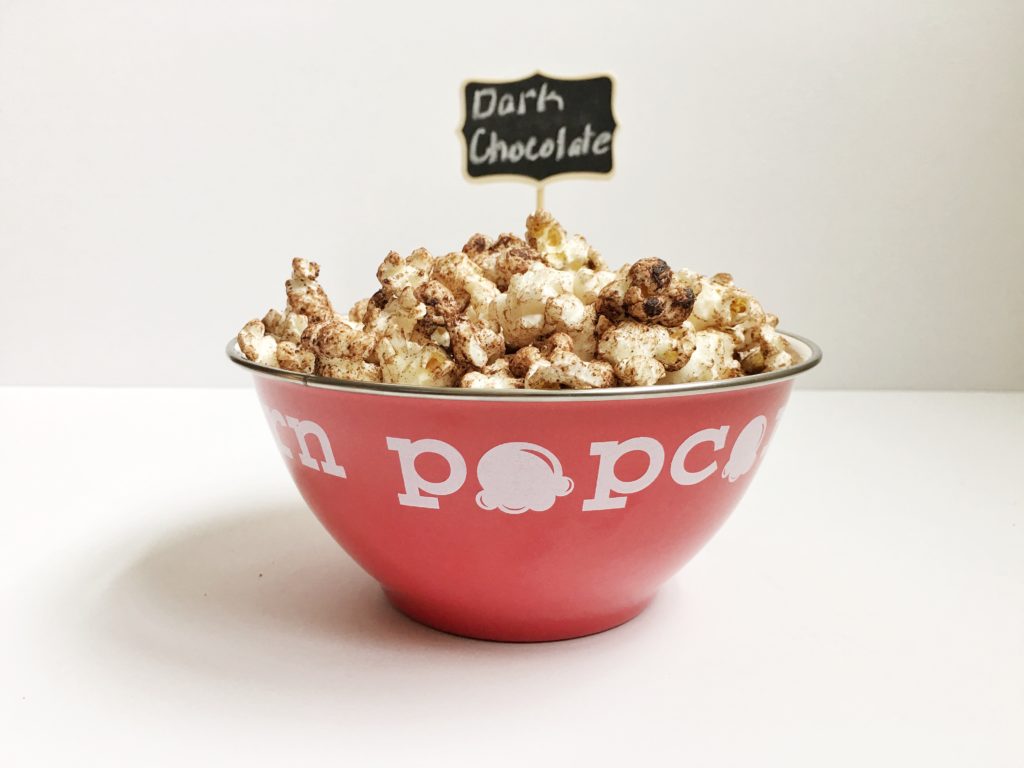 Skinny Pop Dusted Dark Chocolate
Bought at: Harris Teeter
Price: $2.50 (sale price, retail: $4.29)
Repeat Purchase: Yes
I wasn't sure how I'd feel about this one, but I'm so glad I decided to give it a try. The dusted dark chocolate gives this popcorn a nice cocoa flavor but you can detect a hint of salt. It's a great balance. I've only seen this particular flavor at Harris Teeter and once at Publix. It's not a flavor I buy all the time as I have to be in a specific mood for it, but when I am in the mood for it, it's great. I'd definitely give this one a try if you're a chocolate lover.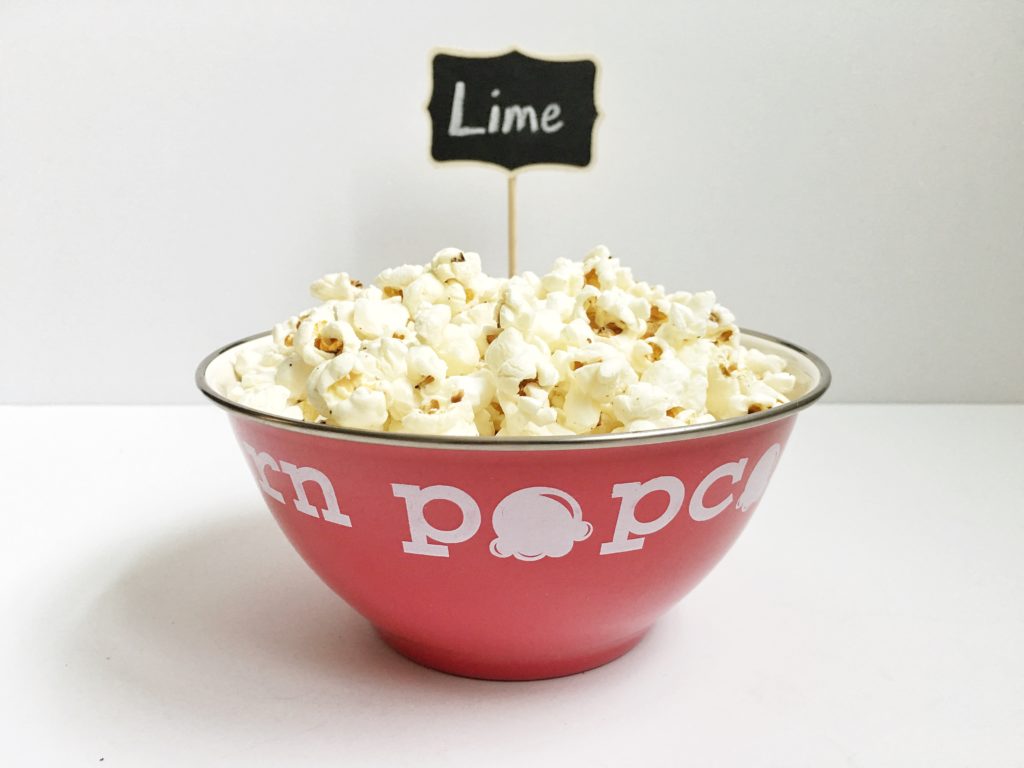 Live Love Pop Lime Fresco
Bought at: Home Goods
Price: $1.99
Repeat Purchase: Yes
The lime is really faint on this one, so don't be turned off by the name. It does come through ever so slightly at the end of the bite which I like. The trick here is to shake the bag before you pour out the popcorn because the lime seasoning tends to fall to the bottom of the bag. As you can tell by the name there's something that's light and fresh about this one. The hint of lime flavor gives it a nice, fresh twist. I really enjoy this popcorn and highly recommend it. My one caveat is that if you want to buy it because you're expecting it to have a strong lime flavor, look else where. Otherwise, get it!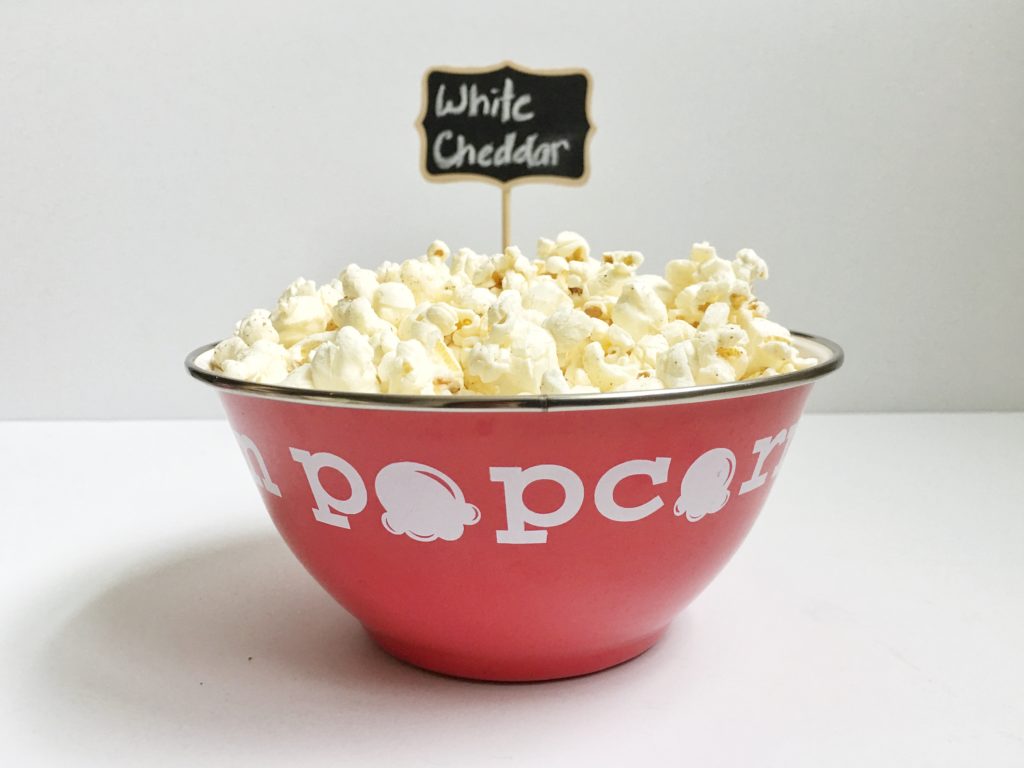 Lesser Evil Chia Pop Aged White Cheddar
Bought at: Home Goods
Price: $2.39
Repeat Purchase: Yes
You can never go wrong with white cheddar popcorn. Who doesn't love white cheddar?! This is a classic popcorn flavor and Lesser Evil did it justice. One three cup serving has 110 calories with 5 grams of fiber. Do yourself a favor and pick up a bag. It's delicious.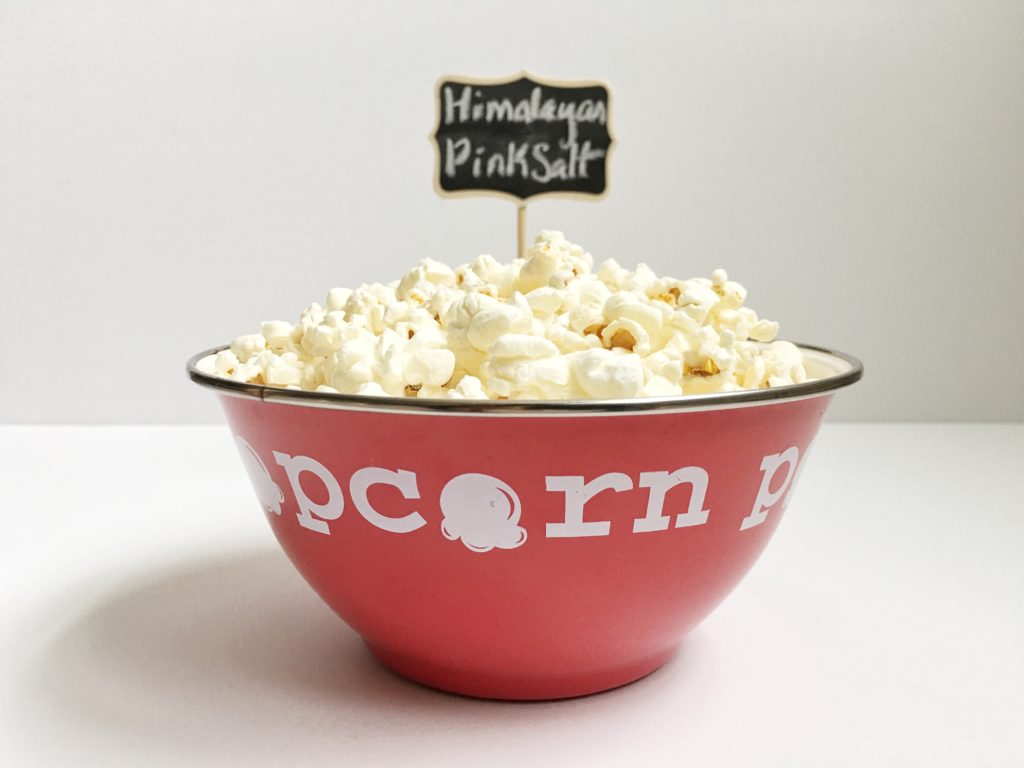 Lesser Evil Himalayan Pink Salt with Coconut Oil
Bought at: Home Goods
Price: $2.39
Repeat Purchase: Yes
This one is so simple but it's so good! The coconut oil really comes through but not in an overpowering way. If you twisted my arm and forced me to pick a favorite out of the bunch, I'd be able to narrow it down to this one and the lime fresco, along with the white cheddar and the… haha you see where this is going. The point is I really like this one. Unlike some of the others I don't need to be in a special mood for this one. I could eat it whenever.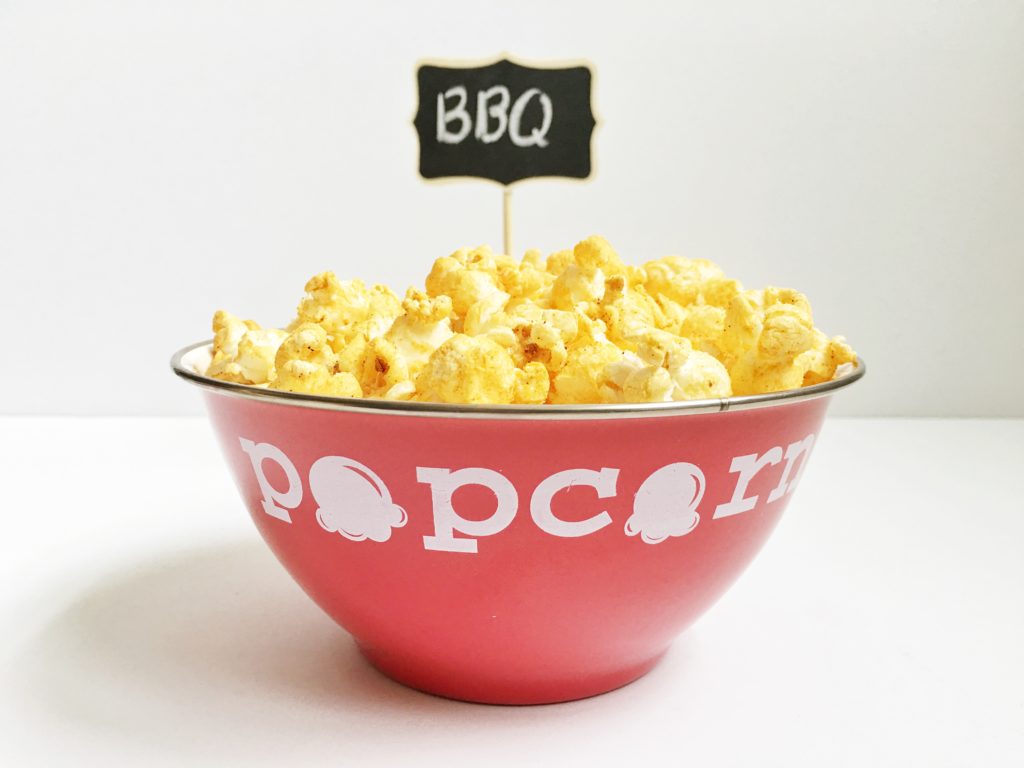 Smartfood Delight Sweet & Spicy BBQ
Bought at: Target
Price: $2.50 (sale price, retail: $3.69)
Repeat Purchase: Yes
A part of the reason it took me so long to get this all popcorn edition up was because of this flavor. In true Chi fashion, I had to find a snack I liked that was near impossible to pin down for a repeat purchase. When I was traveling a few months ago I came across this popcorn at Walmart, but when I got back home I could not find it anywhere. I must have gone to four different Walmarts looking for it. As fate would have it one day as I was perusing the aisles at Target these caught my eye. I wasn't even looking for them but there they were. And they were on sale. Jackpot! I may have let my mildly hoardish tendencies come through by grabbing four bags (since it took me so long to to find them I wanted to make sure I had a stock). I've yet to find these at a Walmart, but hopefully you'll have better luck than I did. These have a nice BBQ flavor to them. The bag says spicy but don't be alarmed by it (they're not all that spicy). Similar to the dusted dark chocolate this is one that I have to be in a specific mood for. It's still good though for when I want to switch things up.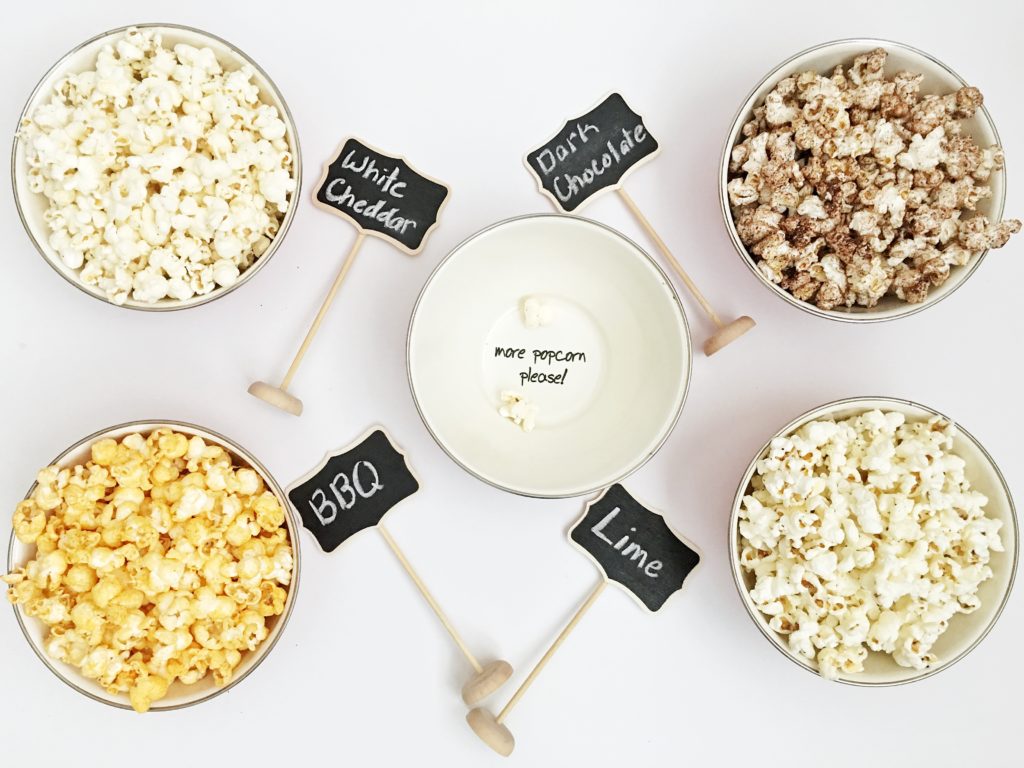 So there you have it! What are some of your favorite popcorn flavors?! Sharing is caring:)