I take it you're interested in passing comps?
Well, this Crush Comps Guide + Toolkit lays out a step-by-step process to effectively study for, and ultimately crush your comprehensive or qualifying exams. With this guide you'll create a study plan that 1). keeps you organized, 2). helps you effectively manage your time, and 3). clearly outlines how you should structure your study sessions.
Having been there myself I know how stressful these exams can be. They represent a major milestone in your graduate program. With the stakes being so high, the thought of studying for these exams can seem overwhelming. Where do you even start? You may have heard some students talk about all of the stress and anxiety they felt as they studied for their exams. That's normal, right? Just par for the course.
Wrong. There is another way to pass your exams. One that doesn't leave you feeling like you're on an emotional roller coaster.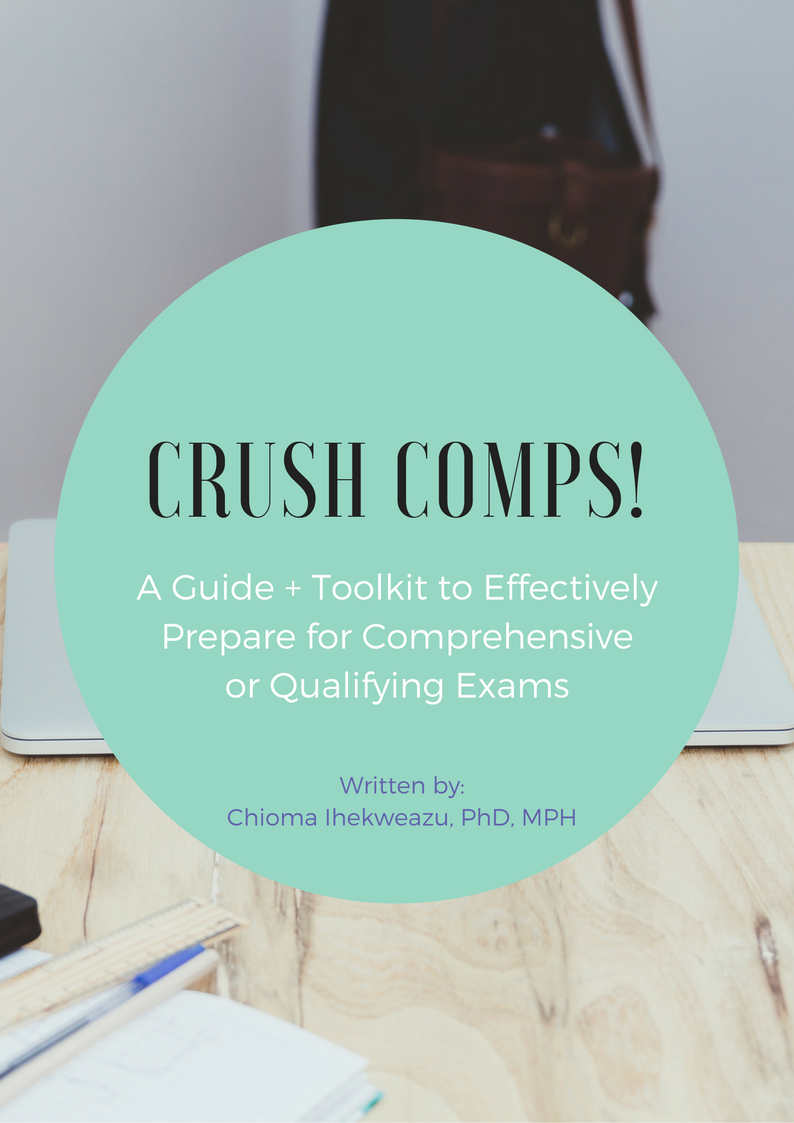 I created a "comprehensive" (pun slightly intended) guide and toolkit to help you face and ultimately, ace your exams.
About the Crush Comps Creator
First, let me backup and tell you a little bit about me. I'm Chioma, and in May of 2017 I graduated from UNC Chapel Hill with my PhD in mass communication. Before then I got my MPH in behavioral sciences from Emory University.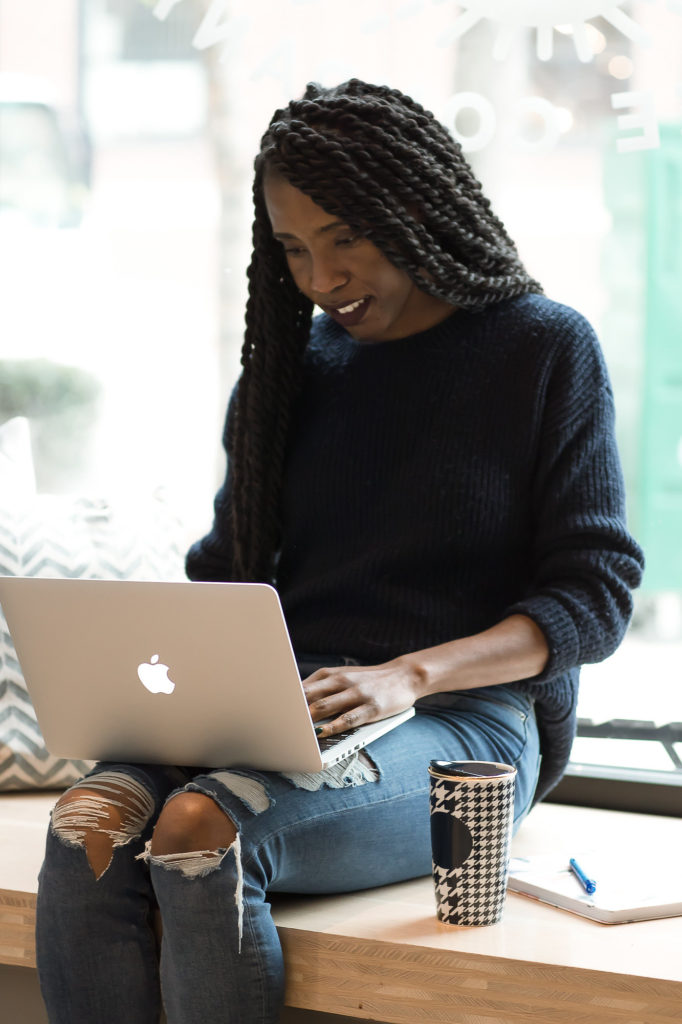 I'm telling you this so you'll believe me when I say that I've taken a lot of tests in my life. However, none of them were like my qualifying exams.
When I was studying for these exams, I was surprised (more like disappointed) by the lack of in-depth resources on how to prepare for them. I knew there were tons of resources available to help students ace graduate school entrance exams, but not so much for the exams we have to pass to successfully complete these programs.
After doing a lot of research and some trial and error, I developed a system that was highly effective. I passed without any reservations from committee members, and my advisor shared with me that one committee member was "amazed" by the thoroughness of my response. While I was pleased with how well I'd done, I couldn't forget how frustrated I felt in the beginning of my exam prep. That's when I decided that I needed to document what I learned so that others could benefit from it too.
But I already have tons of stuff to read for my exams. Now you're saying I should read something else ?
Listen, I get it. Who wants more stuff to read? It seems like it would be easier and faster to just jump in to studying, right? 
Not necessarily. Studying for these exams with no plan is like being in such a rush to get somewhere that you start driving without your GPS. Any time you save by immediately driving, gets overshadowed by the time you spend trying to figure out where you took that first wrong turn. These aren't your typical exams so having the right plan is critical to success. With so much material to review, time management and excellent organization skills are key.
With this 60-page guide and toolkit you'll have a clear route laid out for you. One that takes into account many of the potholes you may encounter along the way, and steers you away from them. This will in turn make your study sessions more effective and efficient. In fact, I'm confident that this guide will save you time in the long run. I've also worked hard to make sure that while comprehensive, it's still concise enough to be read in one sitting.
How is this resource any different from others on the market?
To be frank, there isn't a comprehensive resource like this available. That was the problem. As I was looking for tips on how to create a study plan for my qualifying exams, all I found were one-off blog posts with some useful, but still generic tips, forums with students airing out their grievances, and documents from universities highlighting exam logistics. There wasn't a resource that covered many of the important topics about preparing for these exams. Until now.
What topics are covered in the guide?
The list of questions you must ask before creating your study plan

The 5 components that go into creating your plan

A step-by-step process for how to create your own plan

Specific recommendations for rotating your readings

Specific recommendations for holding practice writing sessions

Action items for creating each part of your study plan

What your final week of studying should look like

Some actual qualifying exam questions
What's in the toolkit?
5 study worksheets to help you develop your own study plan

A list of study essentials

14 healthy, delicious recipes that you can prepare ahead

A list of 50 healthier study snacks

10 Grab and go breakfast options for those days when you need to run out the door

A grocery list to use as a base for meal prepping

Some stretches to incorporate into your study sessions to break up sedentary time

Exclusive access to a Facebook group where you can connect with other students who are also studying for their comprehensive or qualifying exams.
I've also added two bonuses at the end: a drafted email to send to family and friends letting them know that you're studying for your exams, and some advice about choosing a research topic for your thesis or dissertation.
I'm providing all of this in one resource for $47. 
If you'd like to feel calm and level-headed and still crush your exams, then click here to get your guide + toolkit!