Hey Guys!
How was your weekend? Fabulous I hope. It had to be better than mine which involved cleaning the oven, decluttering my closet, throwing away old class notes, and multiple paper cuts. Ouch.
On the bright side my space feels so much lighter. To bad I only get to enjoy it for a week since I'll be moving out of my apartment next Tuesday.
So where am I headed?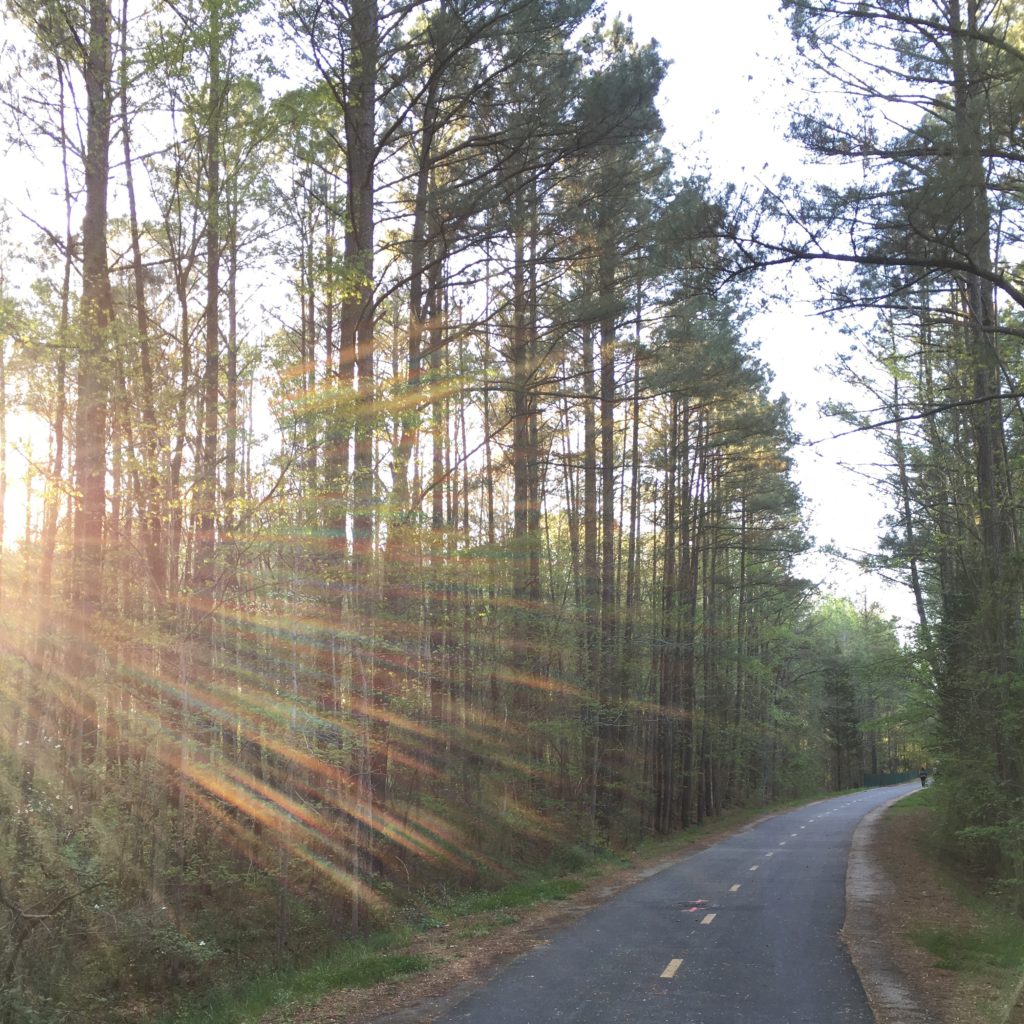 It's not to some large metropolitan city to start a fancy new job (not yet at least). I'm moving back to South Carolina. My childhood home to be exact. Yeah, I know what you're thinking. Bummer.
This wasn't the way I envisioned things panning out. If I had been writing the story it would have gone a little something like this:
Girl gets multiple job offers by May graduation.
Girl chooses the most attractive one.
Girl starts full time job in mid-June after taking a nice, relaxing vacation, preferably somewhere with sand and crashing waves where English is not the official language.
Well, it's basically the end of July and there's been no sand in my toes, or firm full-time job offer to speak of. Clearly I'm doing something wrong, right?
That's how I felt for a while. It's hard not to feel a sense of dismay and even hopelessness. It reminded me of graduating after my MPH program. Several friends of mine walked across the stage with firm job offers, while others received them shortly thereafter. I had a couple close calls (and got a contract position as a health news reporter), but it wasn't until nearly six months later that I received a fellowship offer at the CDC.
That fellowship turned out to be an amazing experience. I ended up with a wonderful mentor who I still regularly talk to, and I met some other great people (one of whom also worked as a caterer and regularly brought in samples to work – yesss!). Not to mention, one of my closest friends from my MPH program worked in the same building one floor above me. She was preparing to leave for med school as I was preparing to leave for my PhD program, and we were able to support one another during a really exciting time. I can't imagine not having that experience.
I forgot about all of that though when I graduated this past May, and it looked like history was going to repeat itself. I had done everything in my power to change the end result. I had been networking – which for introverts is especially exhausting, done in person informational interviews (more talking to people), phone calls (even more talking to people – come on!), and I even applied for post-docs (not opposed to, but not my preference). I had job alerts set up for multiple job boards and with specific companies. I also got more creative with my search strategy.
What else was I supposed to be doing?! Things just seemed to be moving much faster for everyone else. Why were things going so slowly for me?
At some point in June anxiety really started to build. My prayers with God got shorter and more "real." Pleasantries be dammed.
I felt like I was bargaining with God. If only I prayed the right prayer, maybe I could convince Him to send the job offer now so I could finally start living my life. There was still time for me to find the right position before my lease ended in the beginning of August. Still time for me to save face and move straight into my new life. That wasn't God's plan.
So I prayed. And two things I consistently prayed for (and still do) was that God give me peace, and that He continue to transform my heart and my mind.
He did (and still is). It was as if He asked me, Why can't you live your life now? You're spending so much time trying to rush into the next season that you're missing out on the unique blessings and opportunities that I've placed in this season. Opportunities that the next season may not have.
Something just clicked. Since I know that I've done (and am doing) all that I'm supposed to be doing, I can be at peace with where things are. I'm still able to support myself with a cool research position at Duke, and as a contributor for Health News Review. In the meantime I'm trusting that what God has for me is for me. I'm not going to miss the position that he's set aside for me, or mess up the interview.
But what I can miss out on is this season of rest. This season of life moving at a slightly slower pace. Being able to come and go at my leisure. Being able to make random Target runs in the middle of the day.
Had it not been for this time I likely wouldn't have found a great personal training gym and realized that I love working out in that type of environment. I wouldn't feel as strong as I do now both mentally and physically.
I also wouldn't have finished the first draft of an exciting project that I've been working on since last year.
So yes, I am moving back home. It's not what I had planned at the start of this summer, but I'm not mad about it. For one, I'm grateful that I have a childhood home that I can move back to.
So what am I going to do at home (besides being a contributor for Health News Review and working on the Duke research project)?
Of course, continue to apply for relevant research positions.
Save money on rent (yes!).
Explore more of my hometown and its surrounding cities (hello, Charleston and South of the Border!)
Develop some cool content for this blog.
Work with local photographers.
Cook my mom a belated birthday dinner (of her choosing).
Spend more time with my sisters who both currently work and live in SC.
Take random trips to the grocery store during the middle of the day (even though there always seems to be more people there than I'm expecting – don't y'all work).
Go see movies in the middle of the day sitting in the middle row, and middle seat.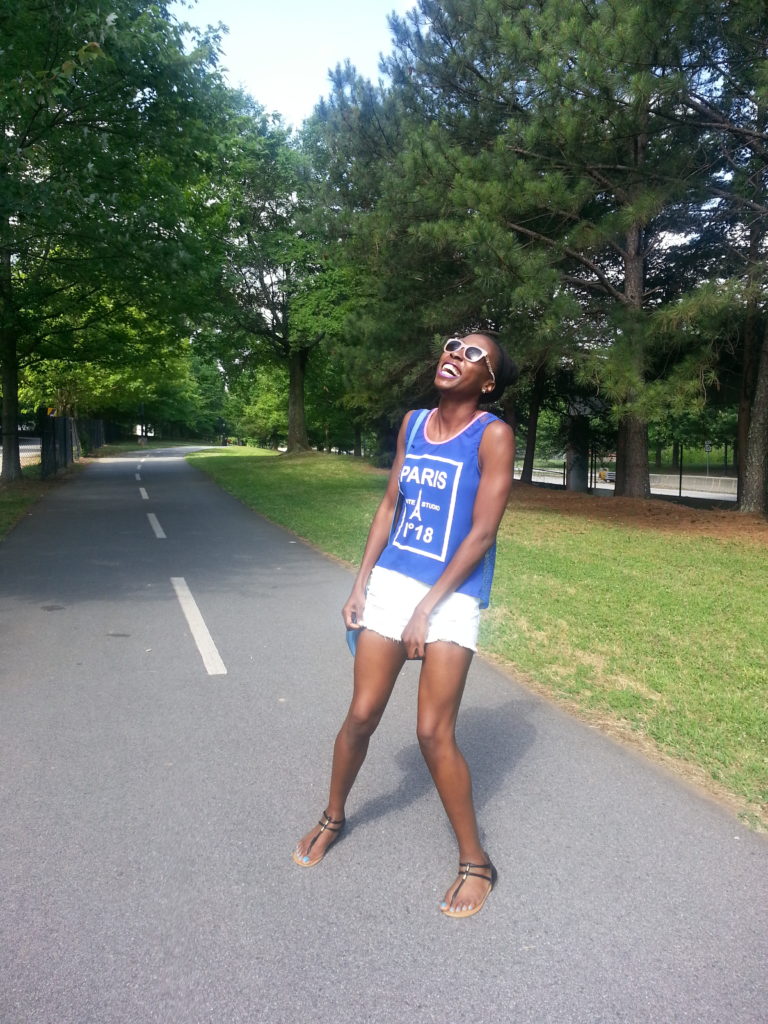 In sum, I'm going to live as my best self in this special season! I hope that's what you guys do today and every day.