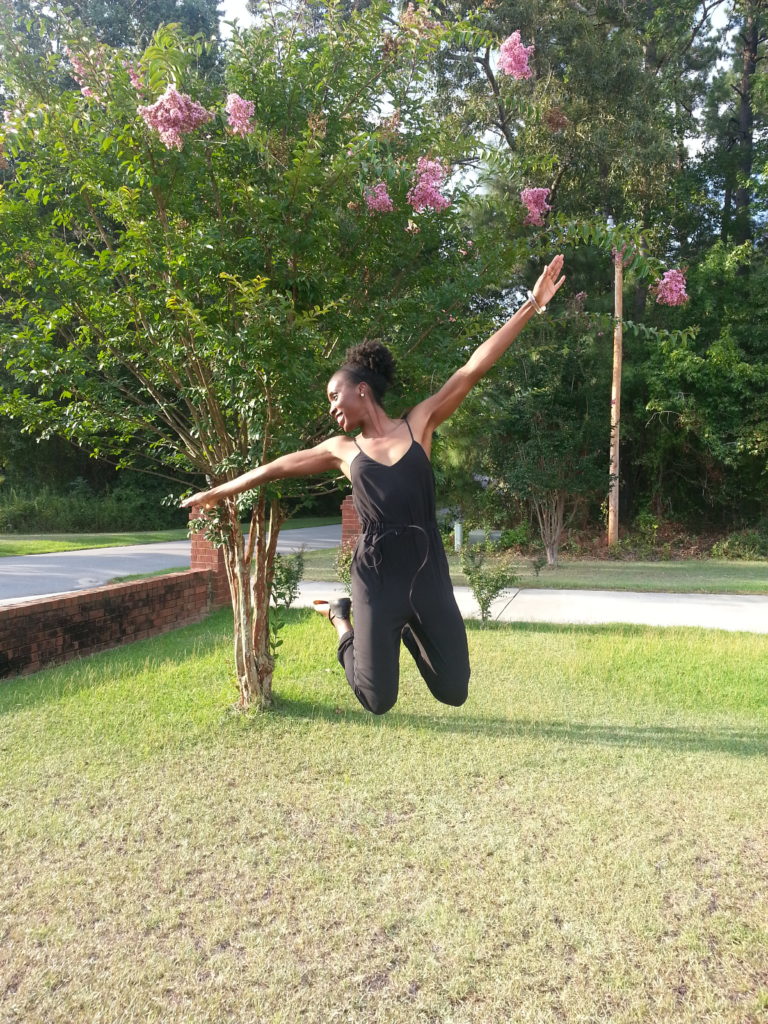 However you found your way to my blog I'm so glad that you did. Now that you're here allow me to introduce myself. My name is Chioma, but most of my family calls me Chi (pronounced "Chee"). I was born and raised in South Carolina, but I'm currently living in Atlanta. I moved back to Atlanta in August of 2017 after graduating from my PhD program in May of 2017. I started blogging back in 2013 as a way to share healthy lifestyle changes I was making. After doing it for a while, I realized how much I enjoyed blogging and decided that I wanted to share more "bits" of my life. Following months of planning, "A Bit of Chi" was born. This is a lifestyle blog where you'll see a little bit of everything that's going on in my life. Here I share my personal style, recipes, fitness tips, and travel adventures, along with random things that may be consuming me. Check back for a new post every Monday with an occasional bonus post on Thursdays!
This blog is a source of joy for me for many reasons. One, it gives me an opportunity to show my personality in a way that feels natural to me. As a writer and an introvert, blogging lets me express who I am, in my voice, and on my terms. Two, it's a place where I get to connect with awesome people like you and build community. Three, it's a place where I can talk about all of the different things that I enjoy and am passionate about.
If you wanted to know a little more about me…
I got my PhD in health communication from UNC Chapel Hill. I'm particularly interested in effective ways to communicate about diet and nutrition.

Before my PhD program, I got my master's of public health in behavioral sciences and health education. I'm very passionate about living a healthy lifestyle and providing people with practical tips for how they can do the same.

My current favorite television show is the Blacklist. So good.

I'm willing to drive a long distance for churros.

I spend a lot of time thinking about what it means to live a balanced life, and how best to achieve it in my own life.

If I had to choose I'd go with:

Early riser over night owl
Tea over coffee
Matte lipstick over sheen
Almond butter over peanut butter (gross!)
Pancakes over waffles
Fixer upper over move in ready
Stairs over elevators
Sweet potato over pumpkin
Action over rom com
Much more to come, but for now remember that a little bit of Chi goes a long way:)
Now that I've shared it's your turn! Tell me something about yourself below. What do we have in common? I'd love to hear from you.