Come fall we turn into a nation of diehard, stark raving mad, pumpkin-obsessed fanatics. We've got pumpkin spice lattes & mochas, cookies, muffins, bagels, and breads, ice cream, cheesecake, yogurt, and cinnamon rolls. The list is quite literally endless.
But wait. Is there another vegetable that's like the pumpkin only heartier and much more flavorful. Why yes there is. It's the sweet potato. And it doesn't get any shine this time of year. That bothers me. So I'm doing something about it. This snack easy segment is my ode to the sweet potato. Read on my sweet potato loving friends!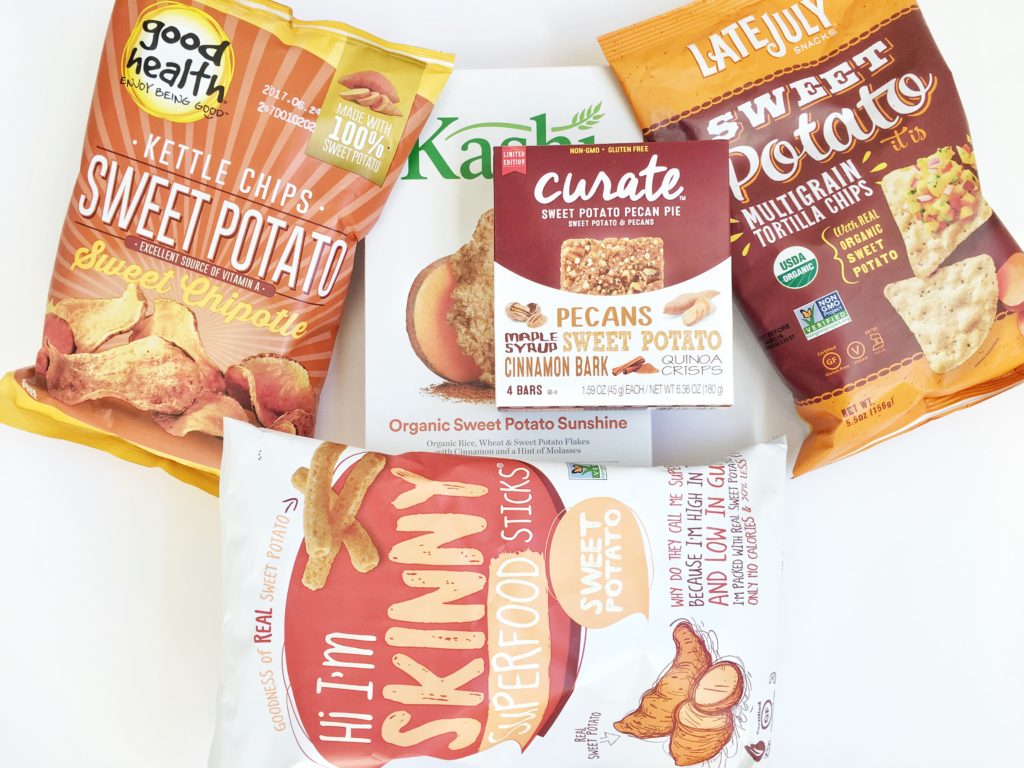 Now for those of you who are thinking, "What is she talking about? There are plenty of sweet potato snacks out there," I beg to differ. Case in point – trying to find snacks for this segment. It was a struggle to say the least. All the while as I'm feverishly scanning the aisles for sweet potato snacks, pumpkin products are nearly falling off the shelves. I did it though. That's commitment.
Snack: Hi I'm Skinny Superfood Sweet Potato Sticks
Bought at: Fresh Market
Price: $3 (sale price; retail price $4)
Repeat Purchase: Yes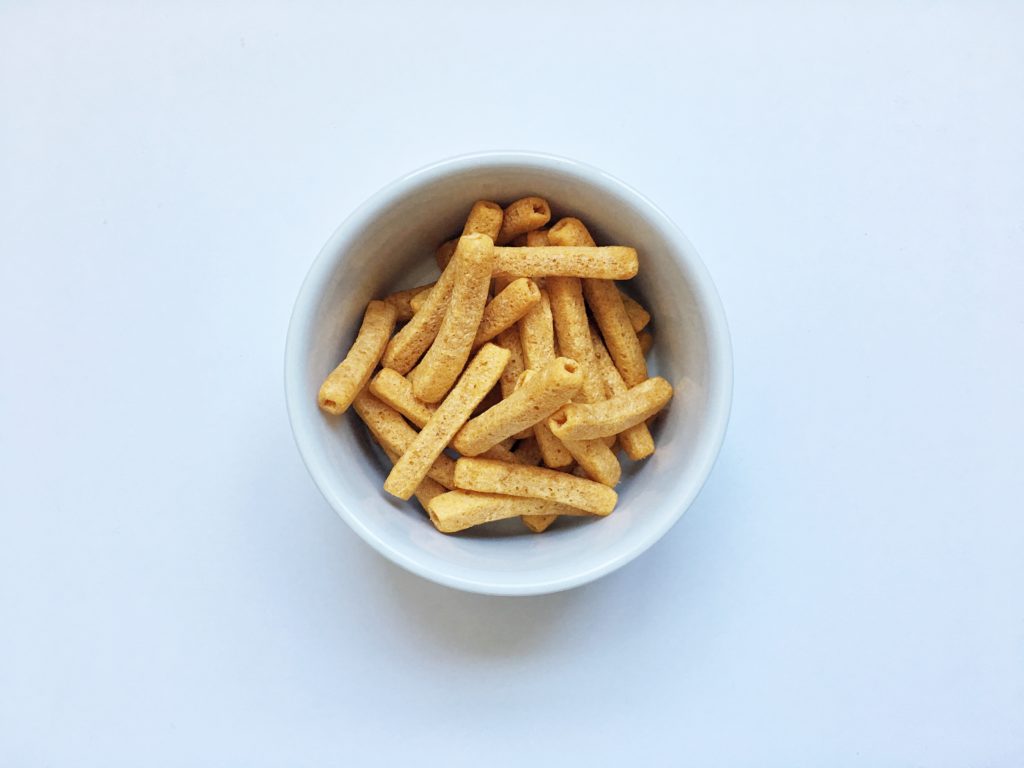 I enjoyed these sweet potato sticks. They're not really sweet or salty but they do have a nice flavor to them. You can definitely detect the sweet potato. One serving is 26 sticks for 140 calories. The fiber and protein are negligible at 1 gram for each in one serving. Overall, I would buy these again (and have) when I want a crunchy snack that's not very high in calories but tastes good. I wouldn't buy it often though since it's otherwise nutritionally neutral.
Snack: Curate Sweet Potato Pecan Pie Bar
Bought at: Target
Price: $5.99
Repeat Purchase: No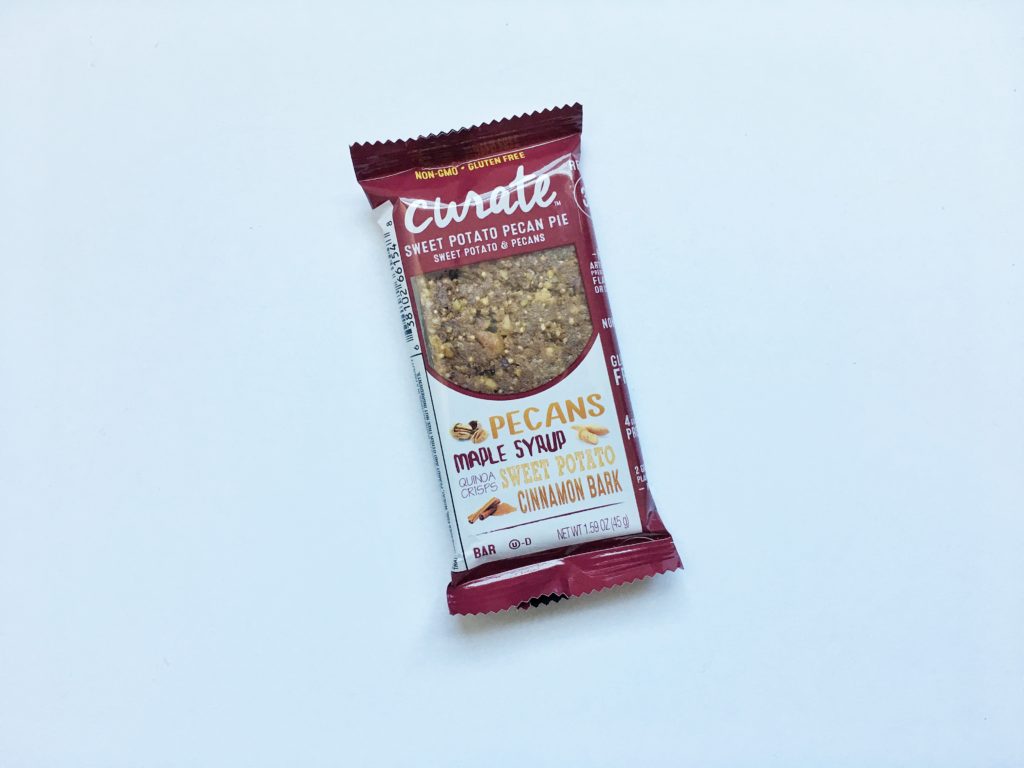 I was so excited when I saw these bars as I was headed to the checkout at Target. It's like the heavens opened up. Primarily because, as I mentioned earlier, it was so hard for me to find sweet potato snacks. When I saw these I knew I had to get them. With ingredients like sweet potato, pecans, maple syrup, and cinnamon I thought this would be a shoe in to be my favorite snack of the roundup. I didn't detect much of any of those flavors though. Also, the texture of the bar seemed tough to me, almost like it was past its prime. I guess when they mentioned "bark" on the packaging they weren't kidding. Nutritionally, these aren't bad but i would have expected much more fiber. There are 230 calories per bar with 4 grams of protein and 2 grams of fiber. Considering the taste wasn't great, nutritionally they're just okay, and they cost $6 for 4 bars, I'd pass on these.
Snack: Good Health Sweet Chipotle Sweet Potato Kettle Chips
Bought at: TJ Maxx
Price: $1.99
Repeat Purchase: Yes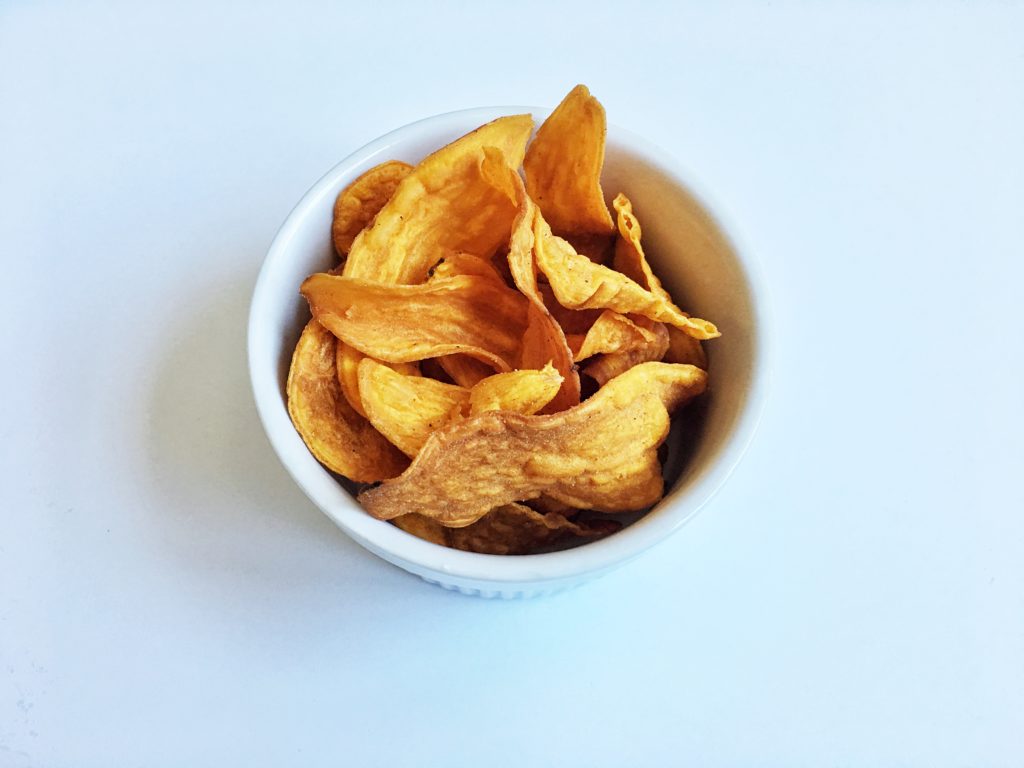 These were my favorite snacks in the bunch. I really like the sweet chipotle on these kettle chips. They have a slight BBQ type of smokiness to them that I enjoyed. I also really liked the texture of the chip.  One serving has 150 calories, 2 grams of fiber, and 1 gram of protein so they're not a super healthy snack but they're also not unhealthy. They are really tasty though. At a price point of $1.99 I'd buy these again. Similar to the sweet potato sticks though, I wouldn't buy these as often as I buy some of my other snacks.
Snack: Late July Sweet Potato Multigrain Tortilla Chips
Bought at: Publix
Price: $3 (sale price; retail price: $4)
Repeat Purchase: Yes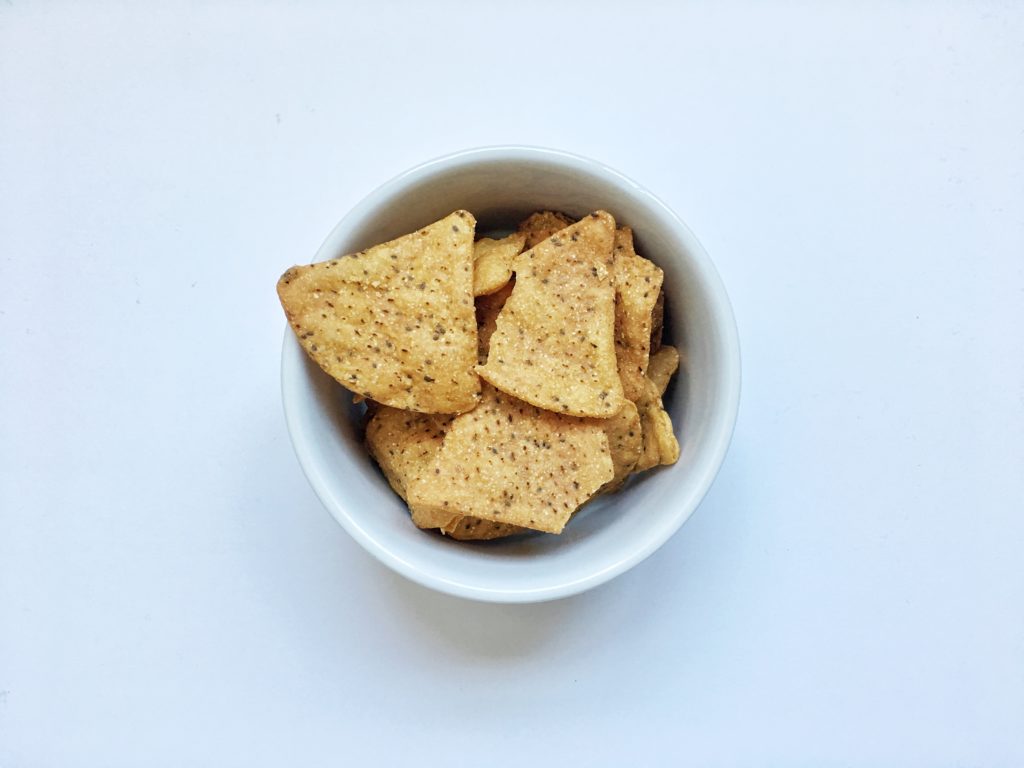 I thought these chips were pretty good. They were nicely salted – not too much, not too little. They've got a good flavor on their own but they would also be really good with a dip. I've found that with a lot chips it's easy to keep popping back in the bag for more. Fortunately with these, the denseness you get from the multigrain makes them heartier. That means a single serving is more satisfying than it would be if you were having Doritos or Lays. One serving has 130 calories with 2 grams of fiber and protein. Overall if you're looking for a heartier and healthier chip, I'd give these a try.
Snack: Kashi Organic Sweet Potato Sunshine Cereal
Bought at: Harris Teeter
Price: $3 (sale price, retail price: $4)
Repeat Purchase: Not any more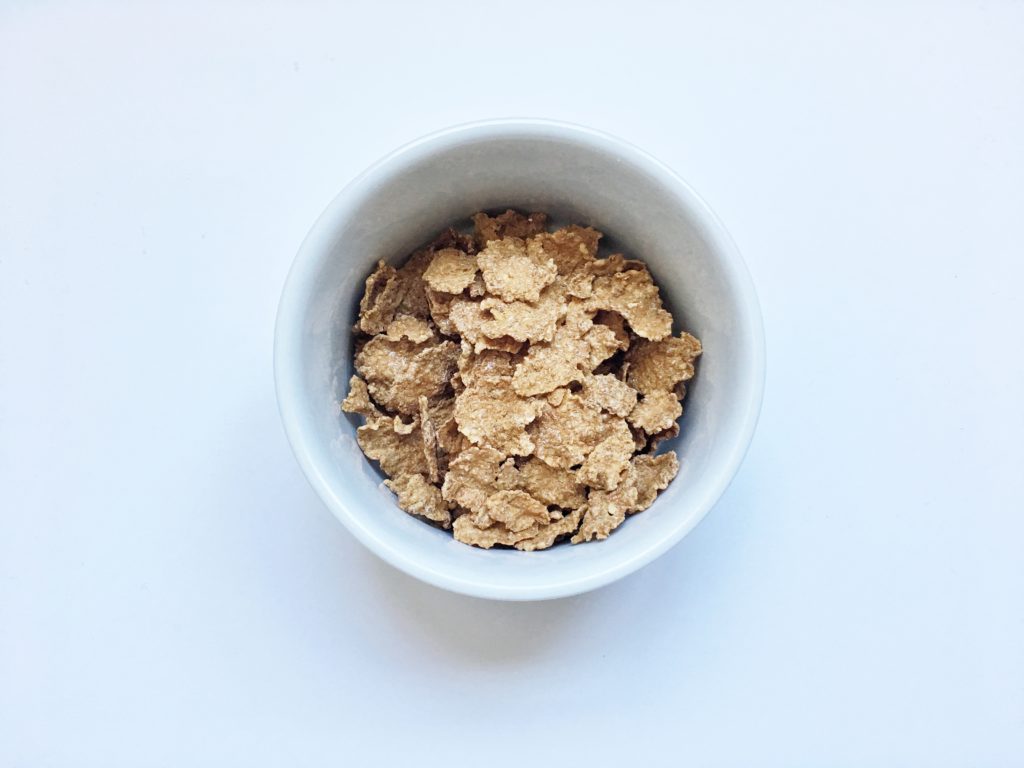 Nutritionally this cereal has 190 calories in a one cup serving with 4 grams of fiber and 4 grams of protein. Full disclosure: I've bought this cereal many times in the past so I was certain that I'd be recommending it for a repeat purchase. Well as I was taking the pics for this post I popped a couple in my mouth and I noticed something was different. I think Kashi changed the formula and to be honest I'm not really digging it that much. The cereal is just okay to me whereas before I actually quite enjoyed it. Bummer. I'll be passing on this one from here on out. I've got other cereals, some from Kashi, that not only have much more fiber and protein, but also taste better. I'll stick to those.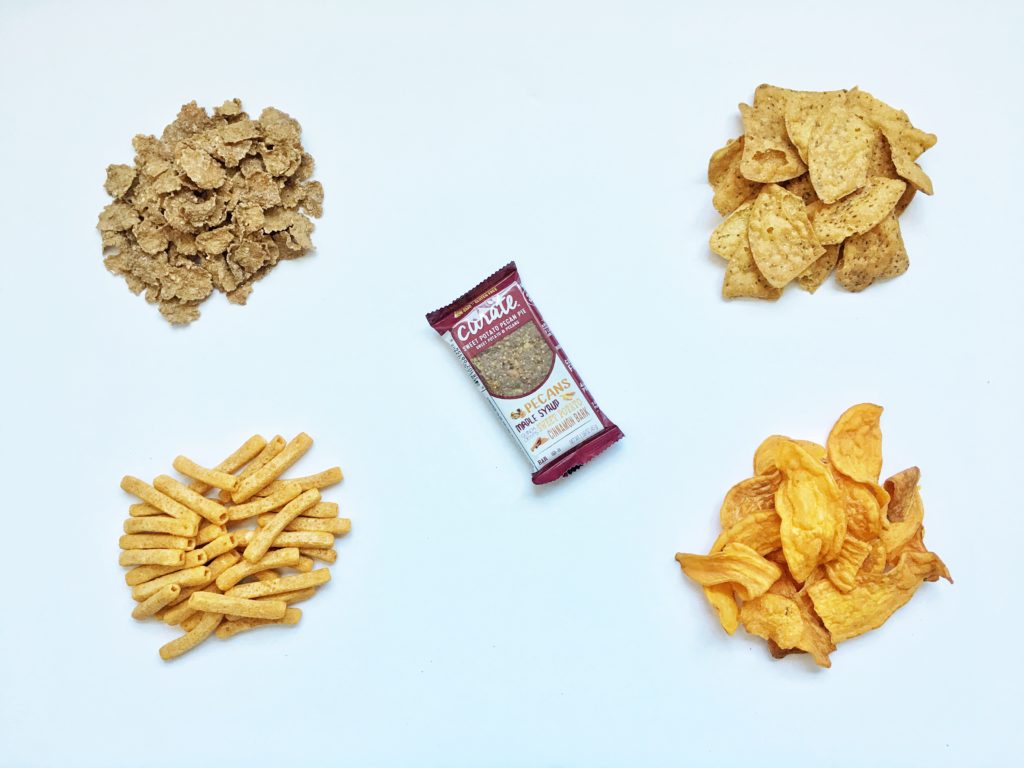 So that's it guys. I discovered a couple extra sweet potato snacks to add to my roster. While some of the snacks I tried turned out to be a let down I still believe in the sweet potato's ultimate superiority to the pumpkin. I hope you enjoyed this ode to the sweet potato.
In November I'll continue this ode by sharing not one but two sweet potato recipes. Hope you all have a great week!