Happy Monday Guys!
If you've been reading my blog for a while then you know that as I studied for my comprehensive exams and while I'm currently working to finish my dissertation, I've been meeting up with a friend in my program at this co-working spot.
One of our requirements for a good work space was that they sold food nearby, just in case we forgot ours or if we didn't feel like bringing food. For me it was especially important that they offered healthier options. The place we settled on delivered because stationed right outside they have this cute little vintage airstream that serves delicious and quite affordable food. Even better is that they have a micro farm right beside it and they use what they grow in their dishes. It doesn't get any more local than that.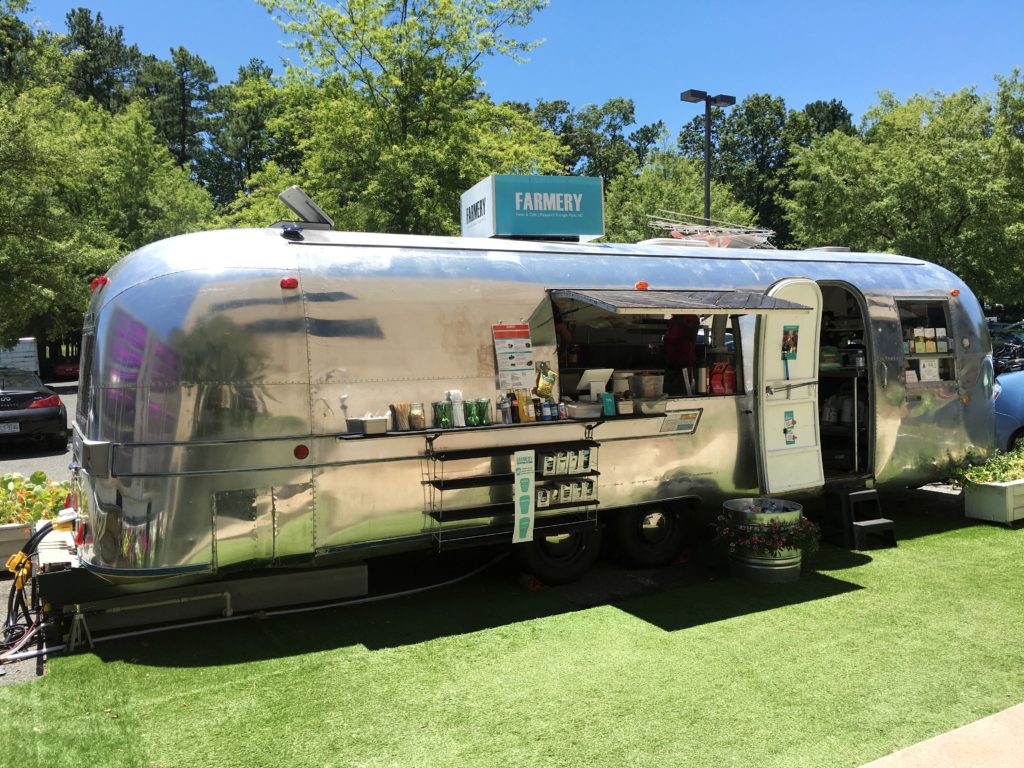 I've gotten four different things off their menu, and they have all been varying degrees of delicious.
First, up was their Pig Shrooms Goat Flatbread.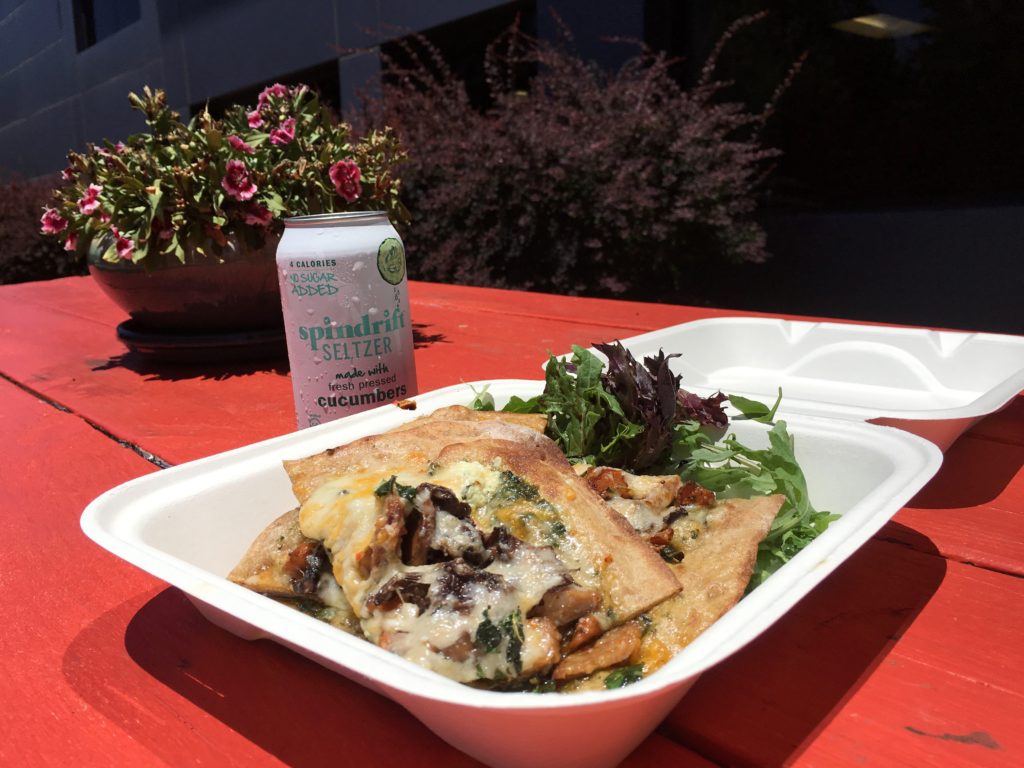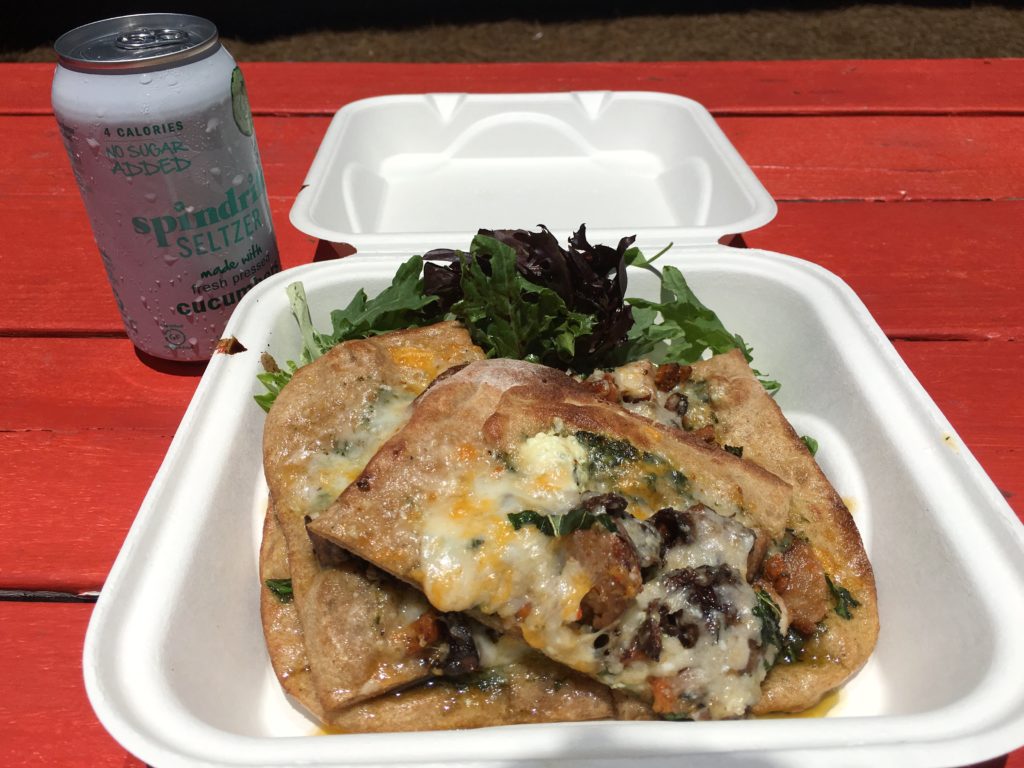 Wildly Delicious.
Think herb roasted mushrooms (hence the "shrooms"), pesto goat cheese (heavenly), sorghum balsamic sweet potatoes, and parmesan chorizo crumbles. So this one wasn't the healthiest, but the flatbread was whole wheat and it more than delivered on taste. Way to set the bar high.
Next up was the Caesar Meets Demeter.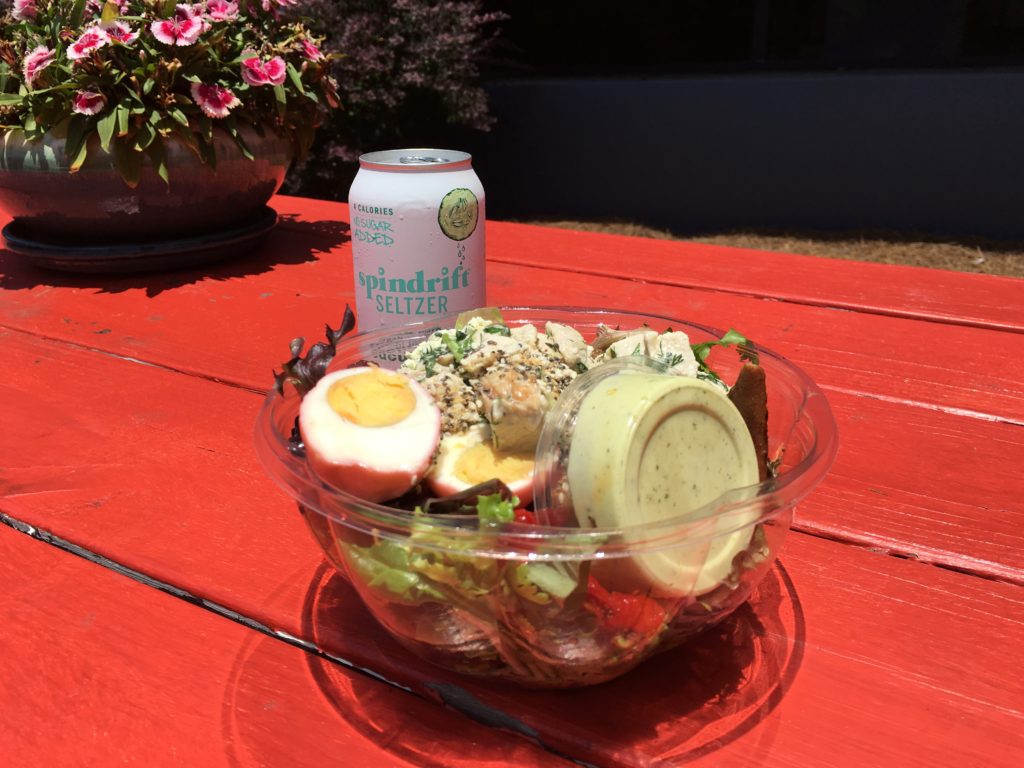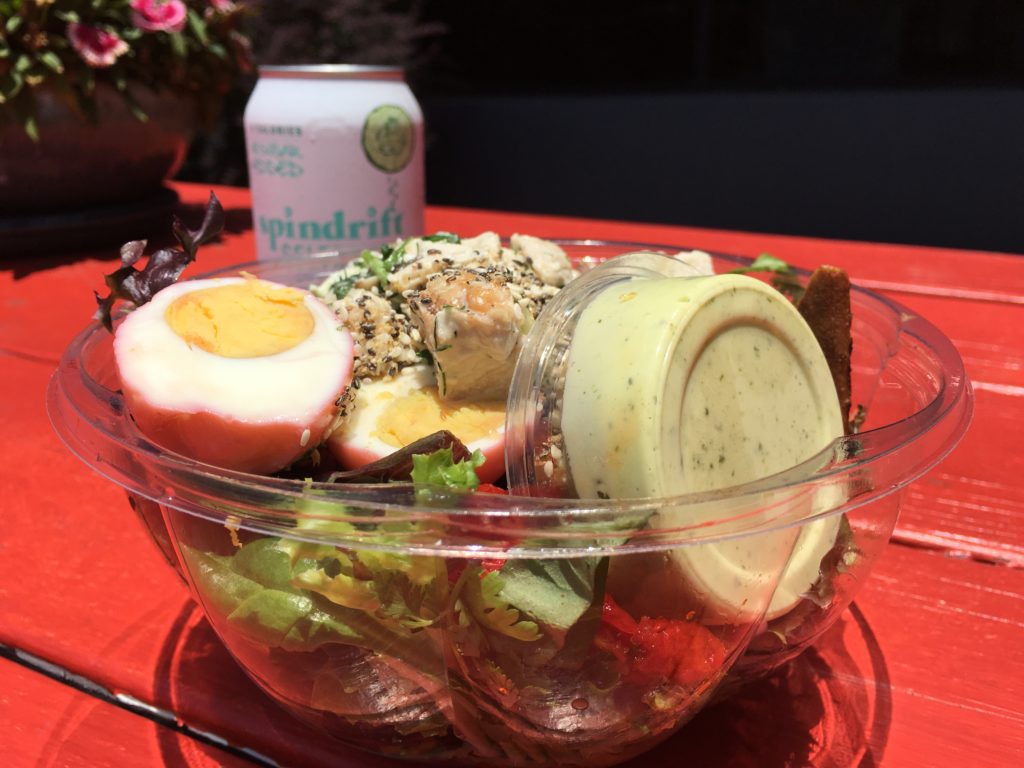 Incredibly Delicious.
It's a salad bowl with an herb chicken salad, sun-dried tomatoes, more of that heavenly pesto goat cheese, herb roasted mushrooms, a pickled egg (which I had never had before but liked), olives, pesto crisps, and their green goddess dressing. The dressing was amazing but I honestly didn't need it since the salad was still amazing without it.
After this I tried their Herb's Chicken Salad Wrap with a pesto spread, sun-dried tomatoes, and shredded carrots in a spinach wrap.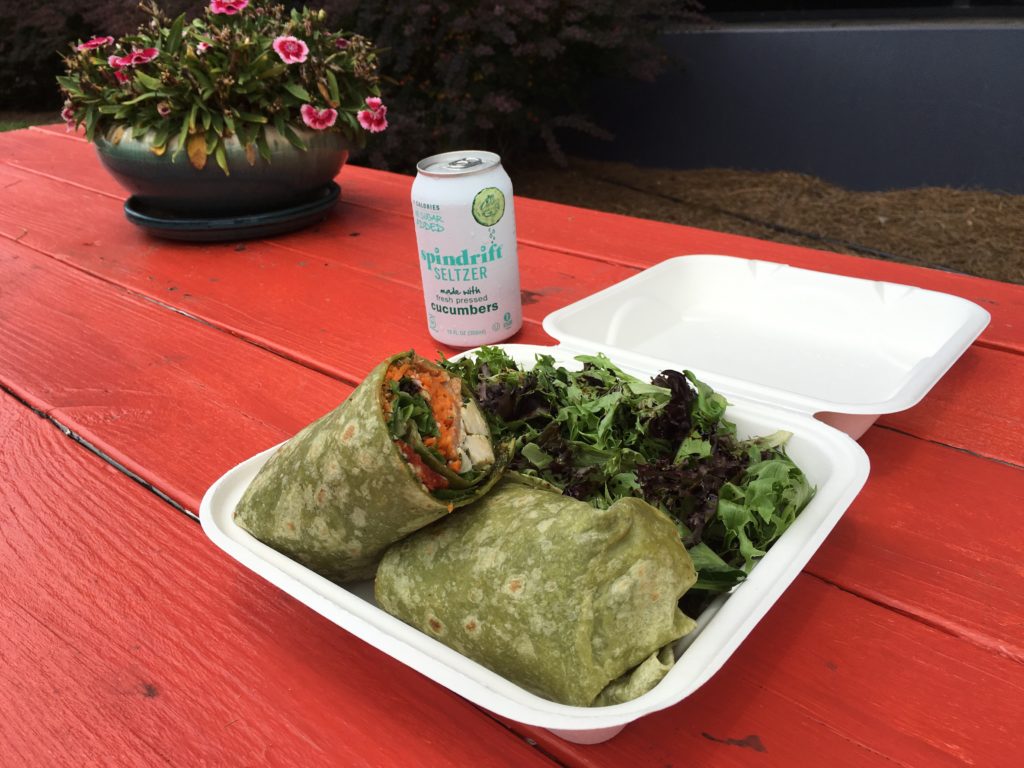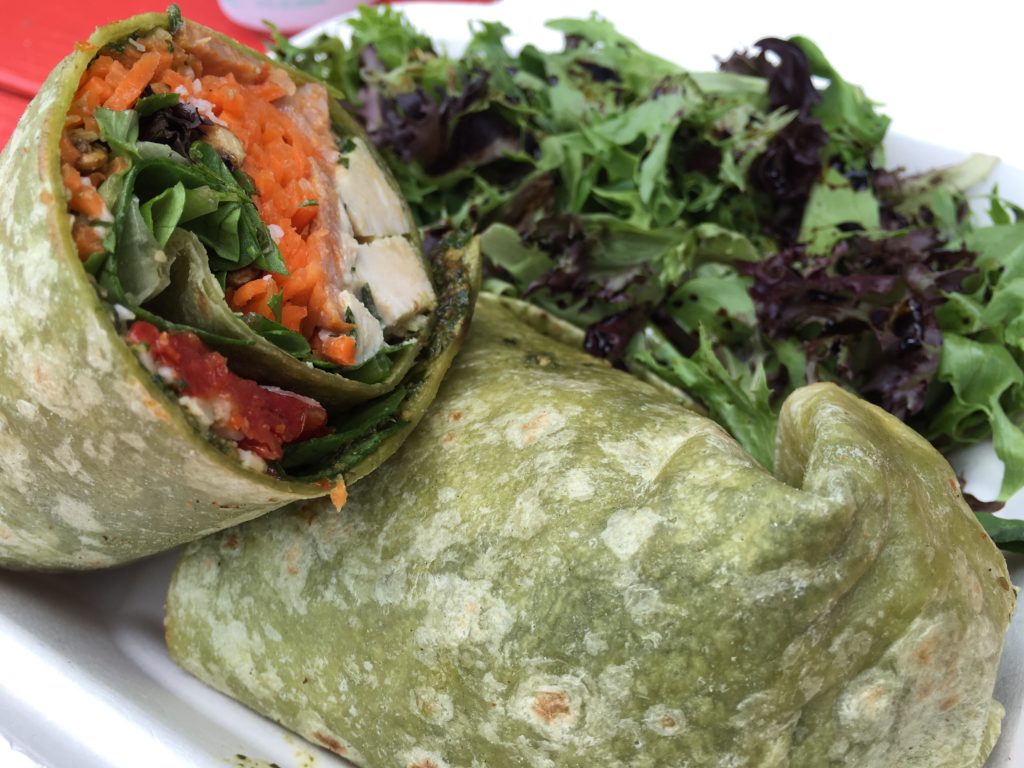 This was not only really good, but it was also huge so I got two meals out of it.
Pretty Darn Delicious.
The last thing I tried was their Superfood Bowl with tabbouleh, sorghum roasted sweet potatoes, pesto hummus, pickled beets, and kelp noodles.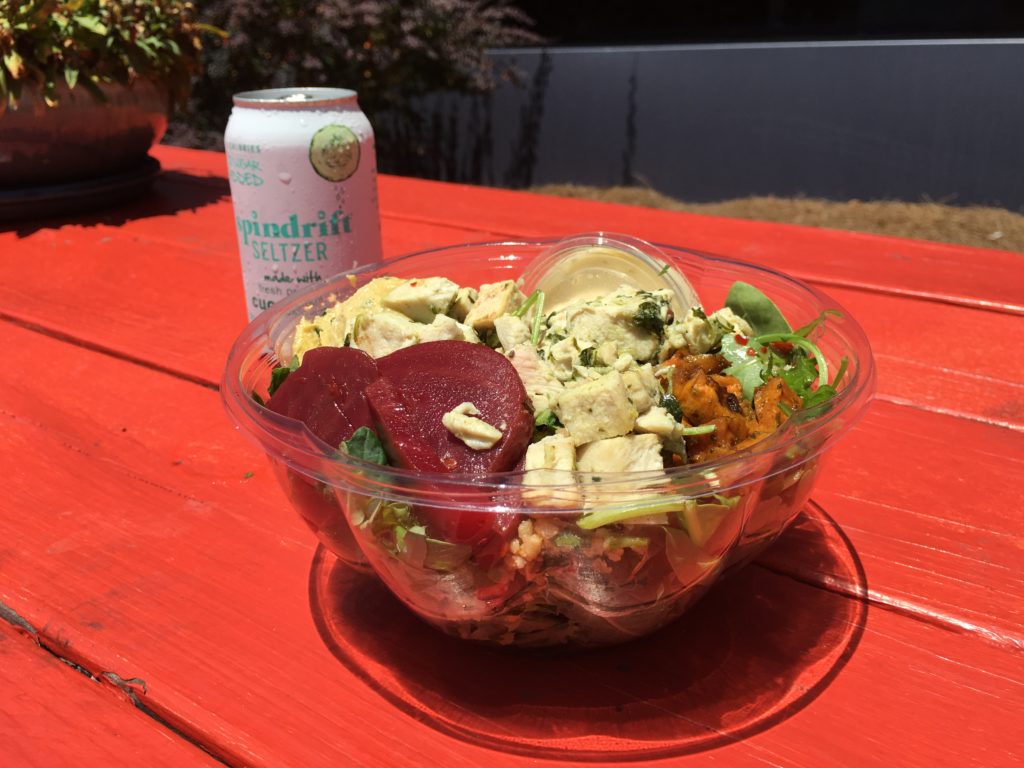 Now since things worked out with the pickled egg, I jumped the gun and went all in on this pickled business. Let's just say that pickled beets don't work for me. That aside the bowl was pretty good. If I got it again though I'd definitely ask them to hold the beets.
Almost Delicious.
If you're in the Triangle you should definitely check them out.
Hope you have a great week!