Hi Guys! I hope you had a wonderful weekend. For my fellow Southeasters I hope that Hurricane Matthew wasn't too devastating for you. We had some strong winds and rain in my area on Saturday, but that was the worst of it. Once Sunday rolled around the weather had completely cleared up. I spoke to my family in SC over the weekend and while they lost power, thankfully everyone's okay.
Saturday aside, the weather in October has been amazing. Blue skies, a slight breeze, and temps in the high 60s.  This type of weather is perfect for pairing summery bottoms with warmer tops. Enter this leather skirt and plaid shirt.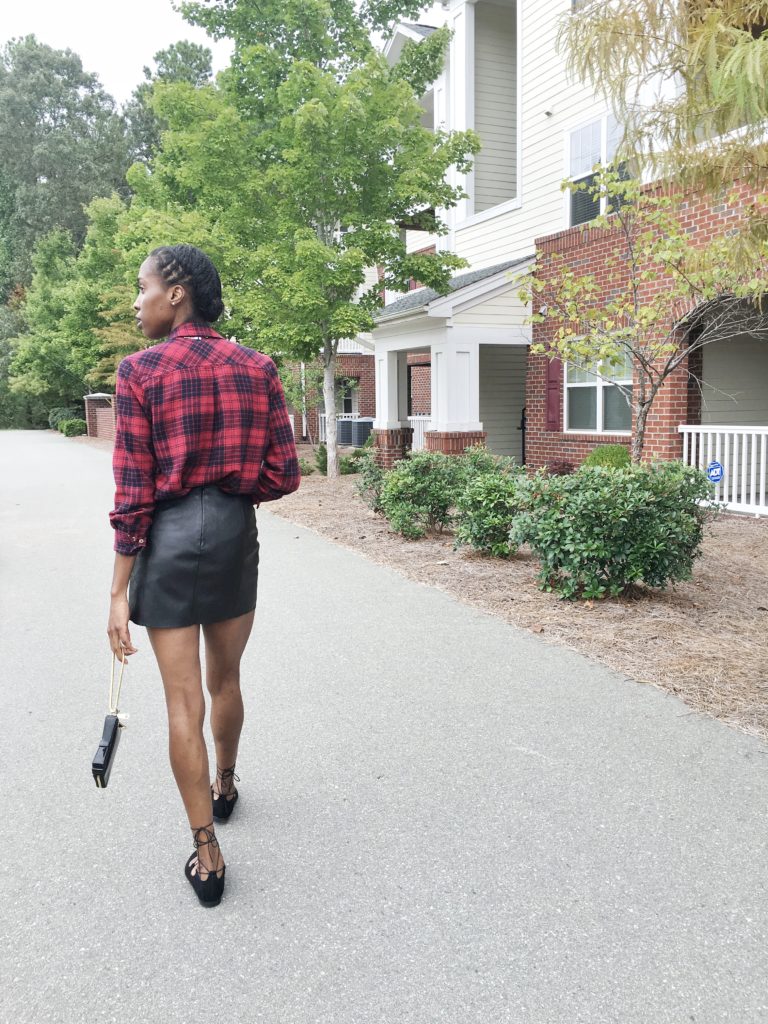 Now I don't pull this skirt out often, but when I do watch out! I scored this BCBG skirt from ThreadSence some years ago for around $18. Yep. 100% real leather. Love it. And what goes better with leather than plaid? Nothing. The two make such a dynamite combo. Add in a dark, vampy lip and you have the quintessential fall outfit.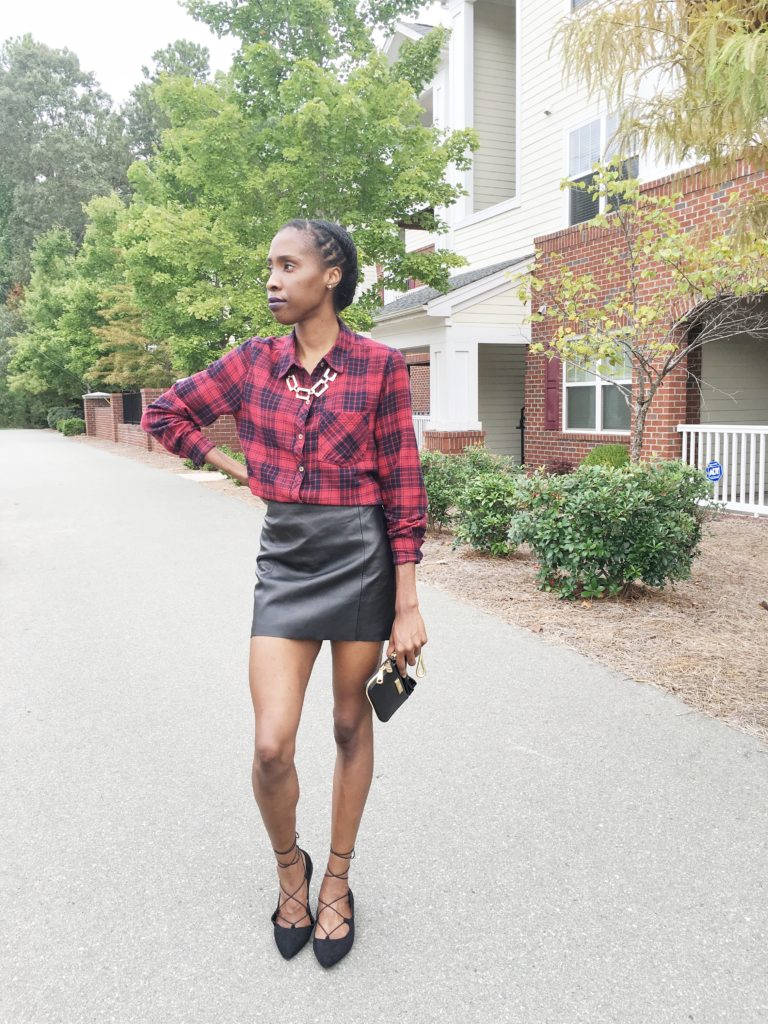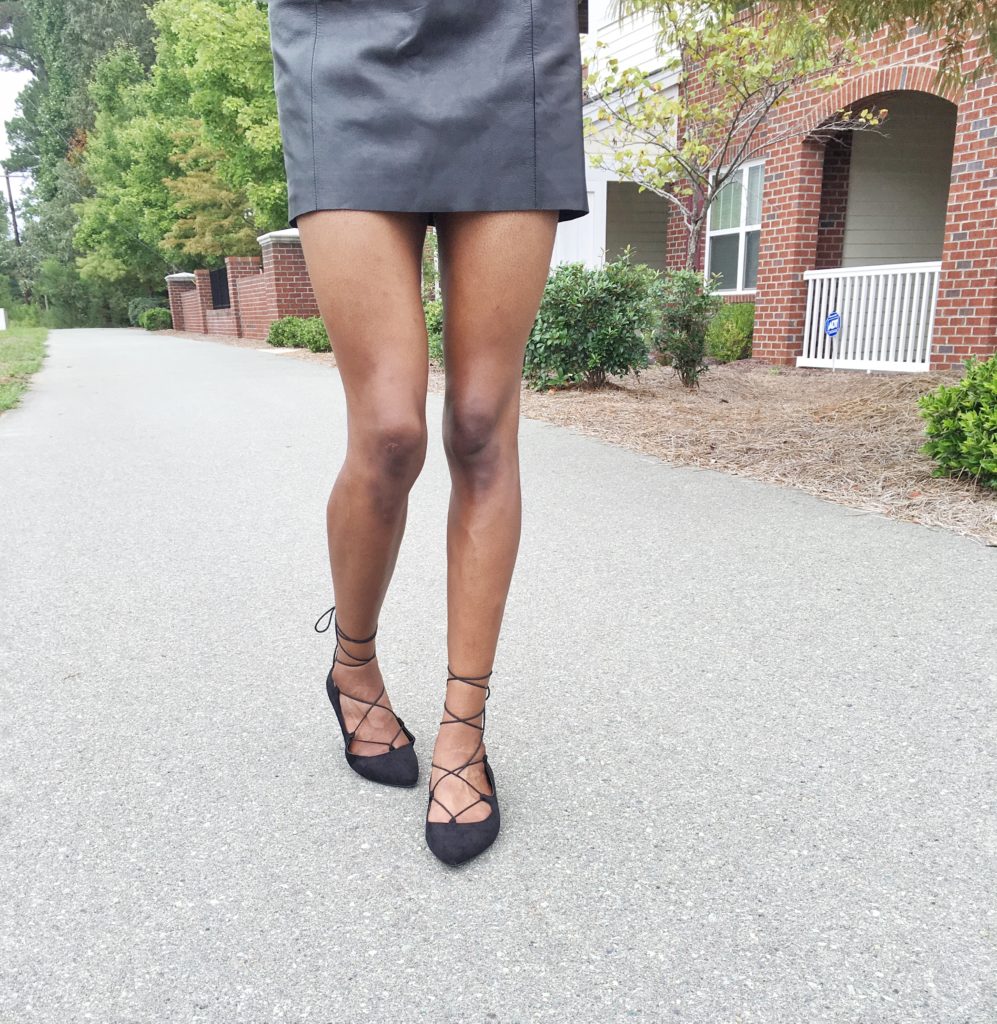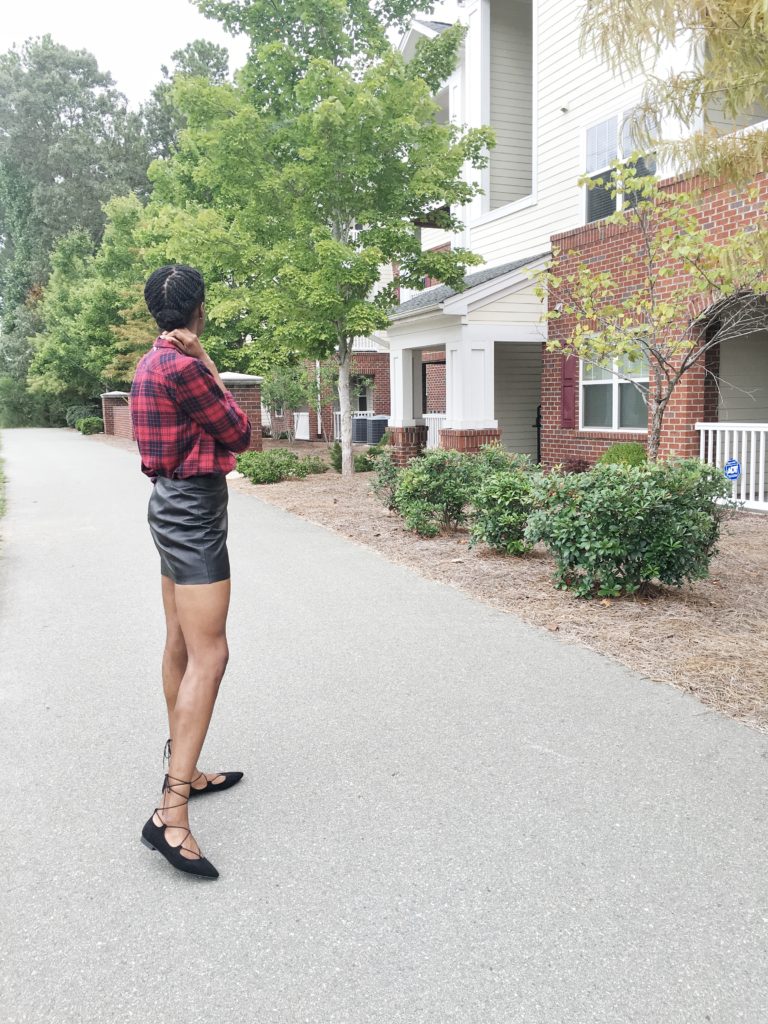 Oh and I almost forgot to tell you that I submitted the second draft of my proposal on Friday! I gave myself a much needed mental break on Saturday and Sunday by having some delicious brick oven jalapeno pimiento cheese pizza and touring a couple million dollar homes. Totally normal right?! Now with the weekend over though it's back to the grind.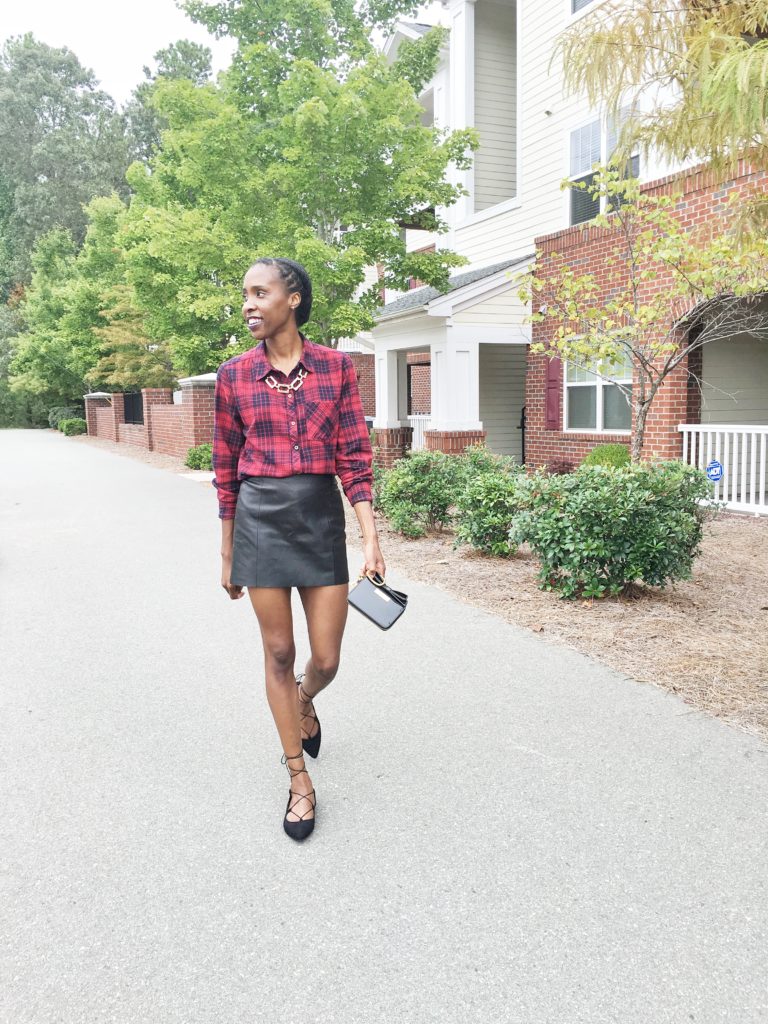 Outfit Deets: Top: Forever 21, Skirt: ThreadSence, Shoes: Target, Clutch: TJ Maxx
Some of the things on the agenda for this week are: continue to hammer out the methodological details for my proposed research, make any revisions my advisor has requested once I get his feedback, help a friend practice for her orals defense on Friday (which she's going to smash), and perhaps do a little baking. What's on your agenda for the week?
Get excited about it!