Hey Guys. Happy Monday!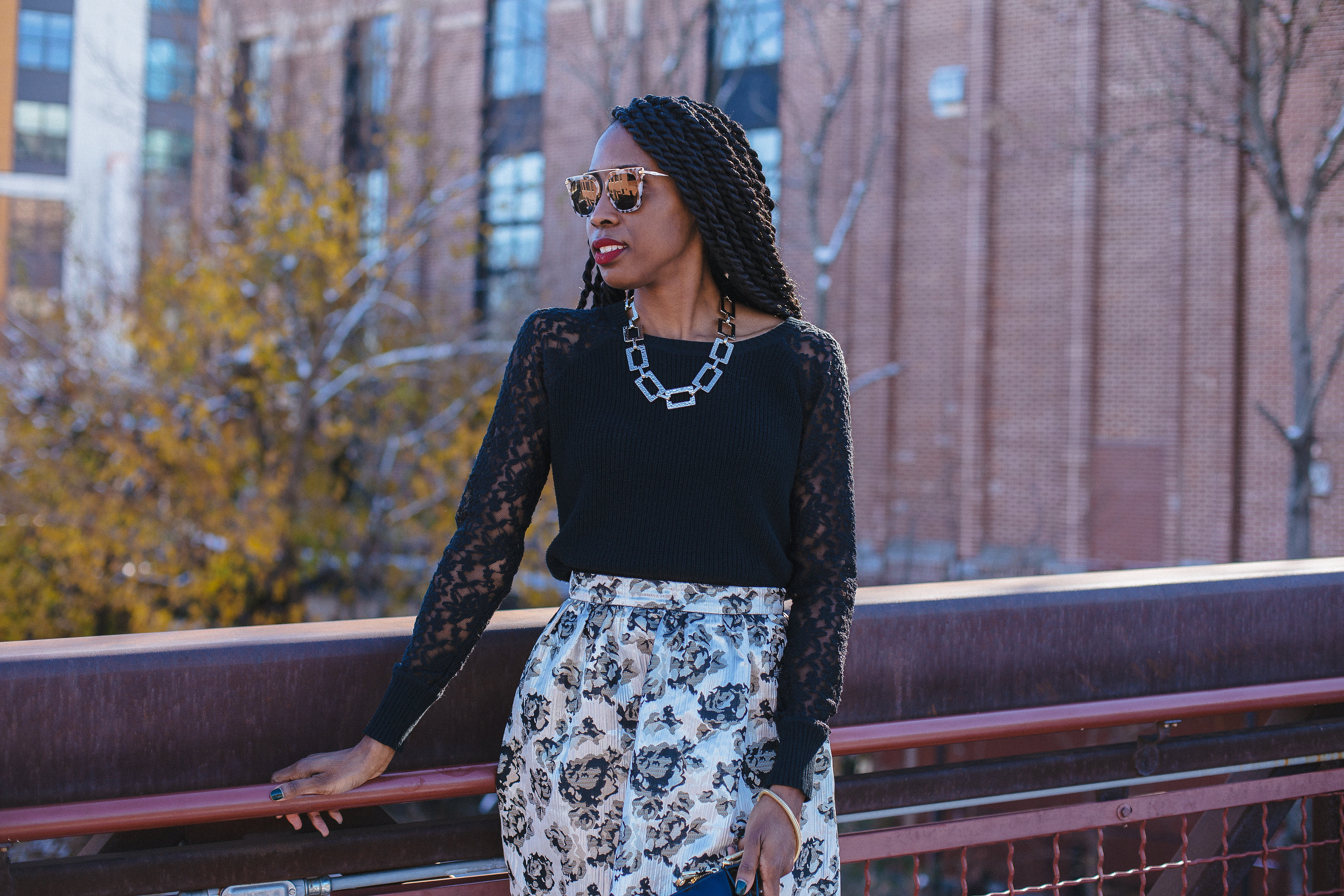 Christmas is but a mere week away and I think I'm all set. Wait, how many siblings do I have again? I kid, I kid. But this Christmas is a little different for me. It's my first one not being in school. Translation: goodbye 3-week long winter breaks and hello holiday parties. I guess this is what adulthood feels like. I'm not mad at it lol.
The challenge with holiday parties though is deciding what to wear. You want to look good, while being comfortable and still maintaining a sense of professionalism, because you do have to work with these people. That's why I love this outfit. It ticks all of the boxes.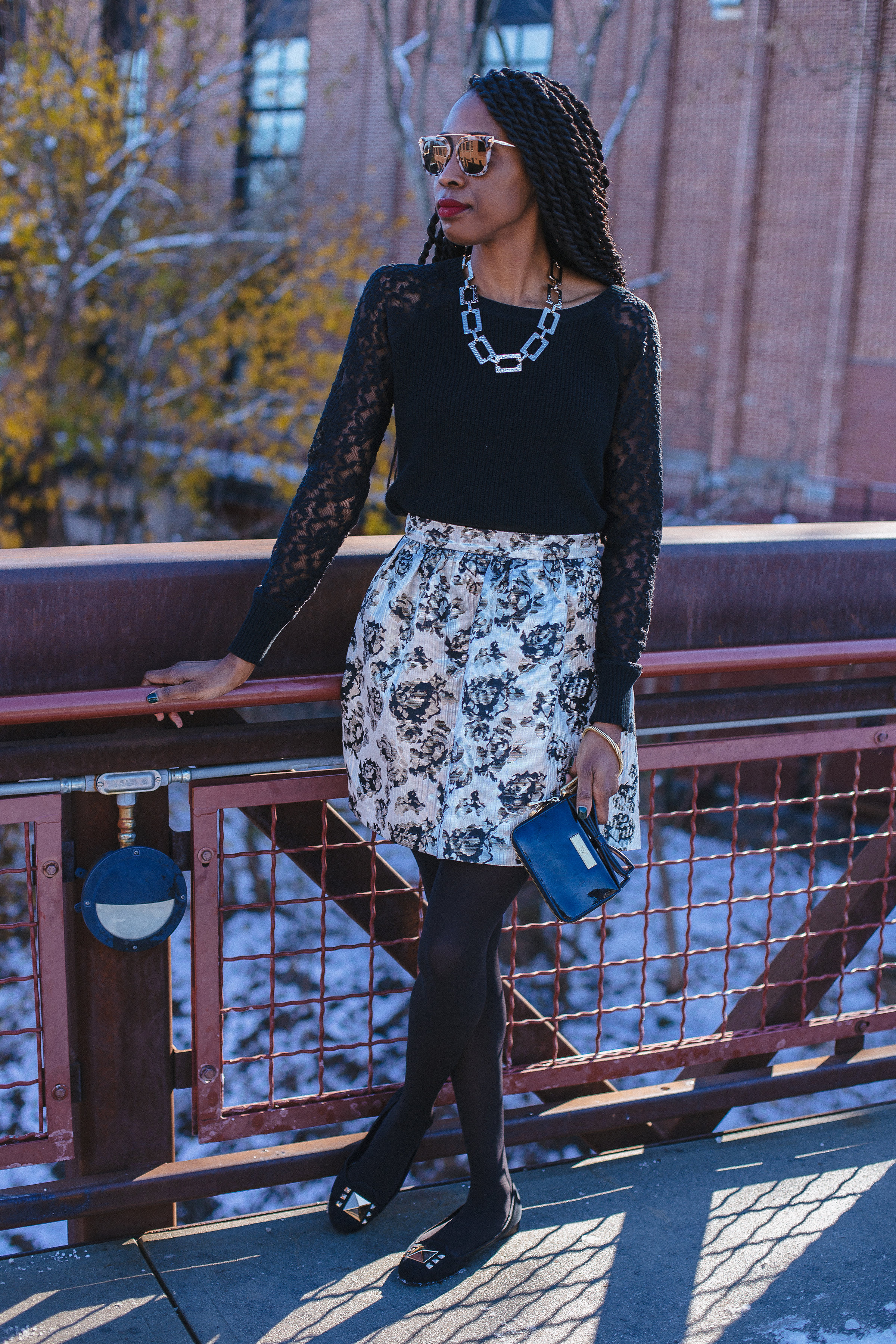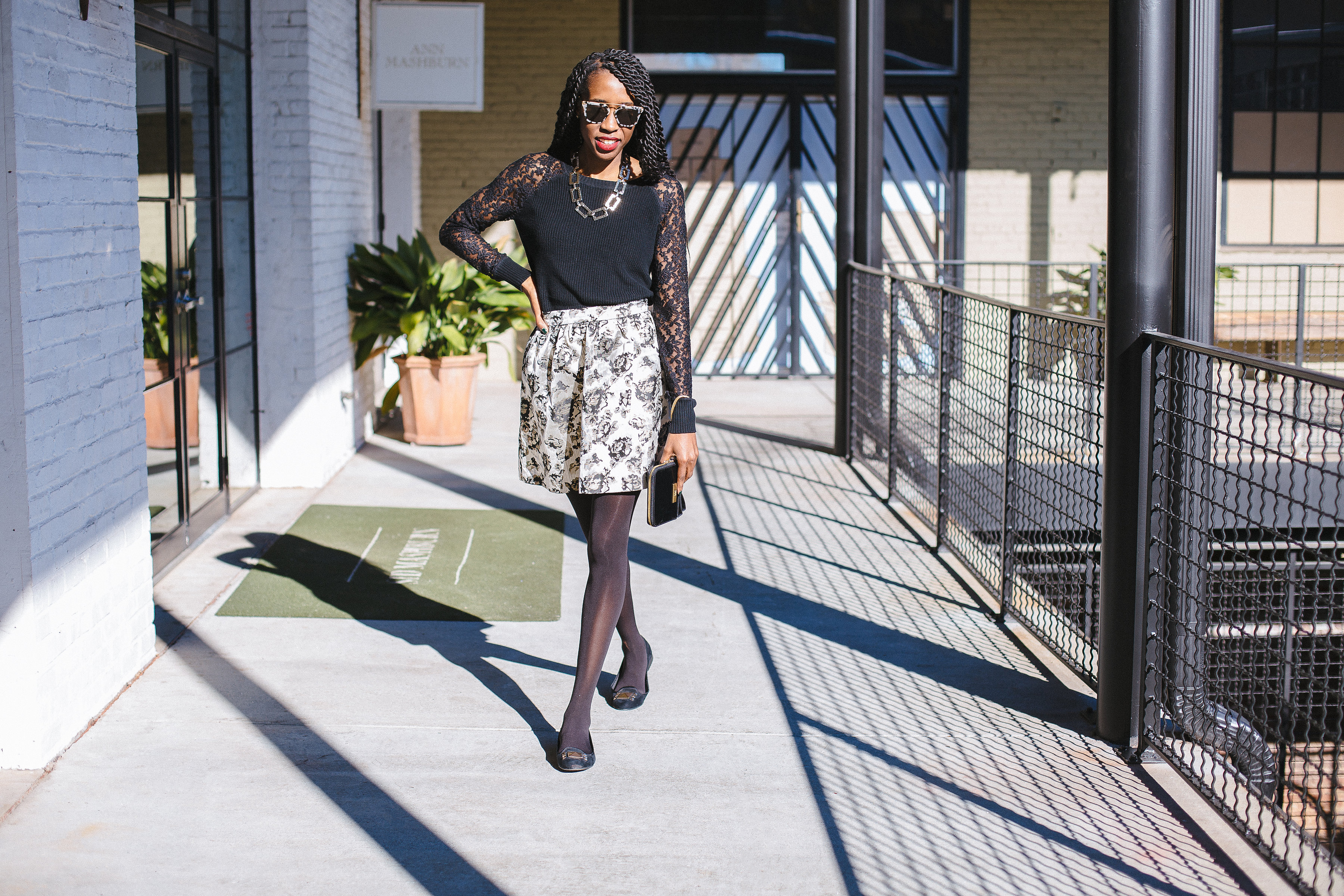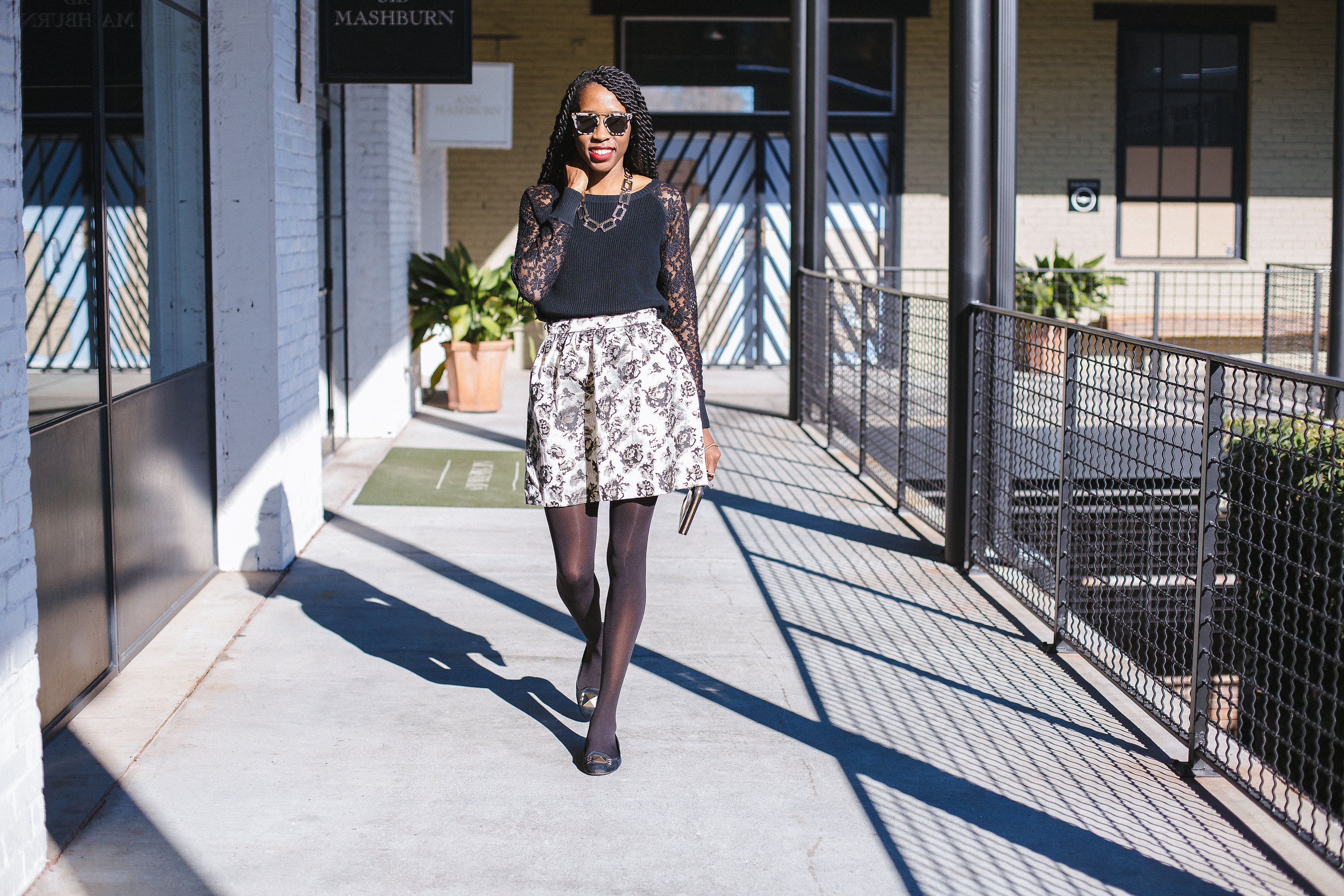 The lace sleeves, red lip, gold accessories, and bow clutch make it festive and chic. It's also comfortable and affordable. I got the sweater from Target a few years ago, the jacquard skirt from Forever 21, the shoes from ASOS, the bow clutch is Zac Posen from TJ Maxx, and the shades, which have quickly become a favorite, are Sonix and I got them from Nordstrom (on sale!).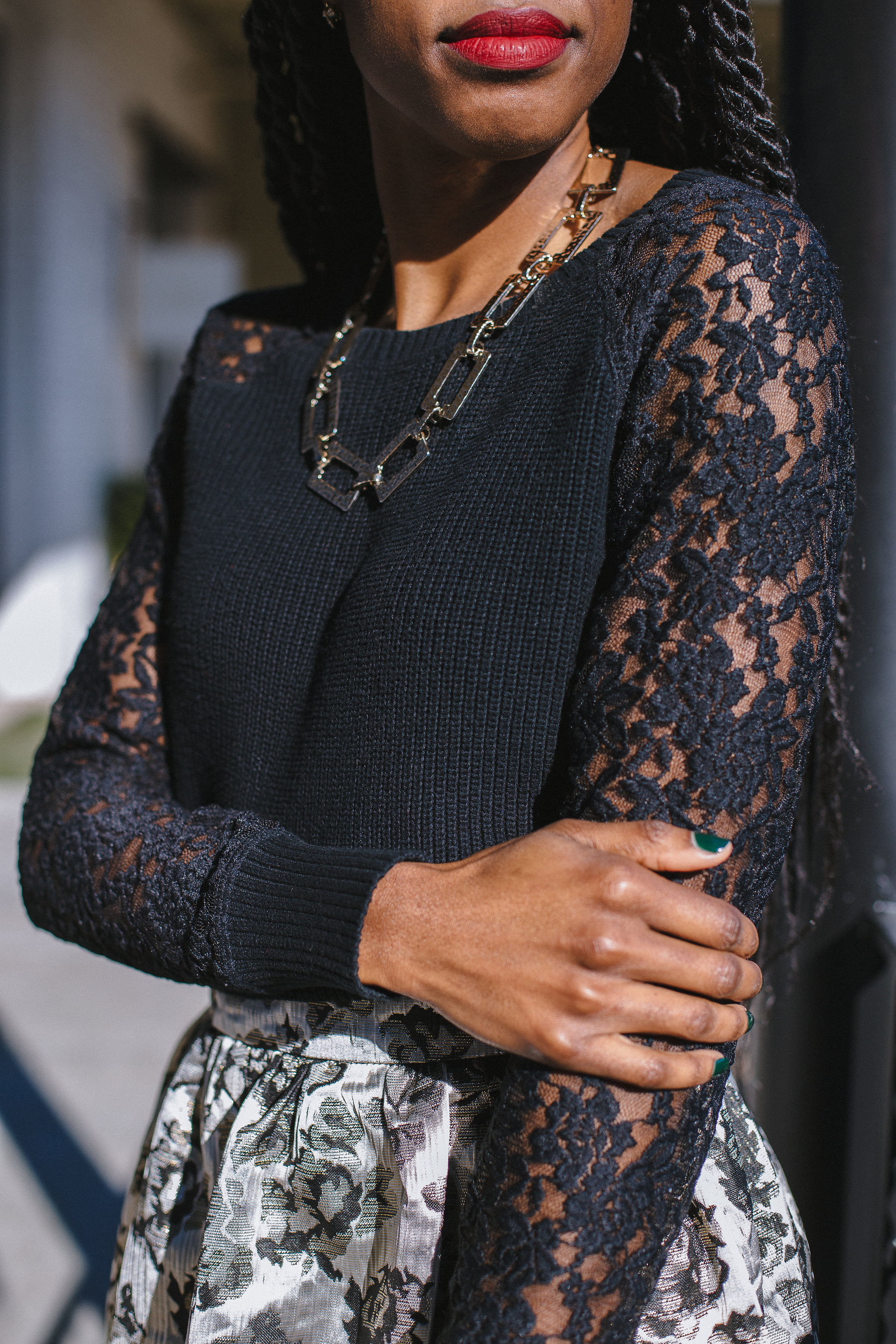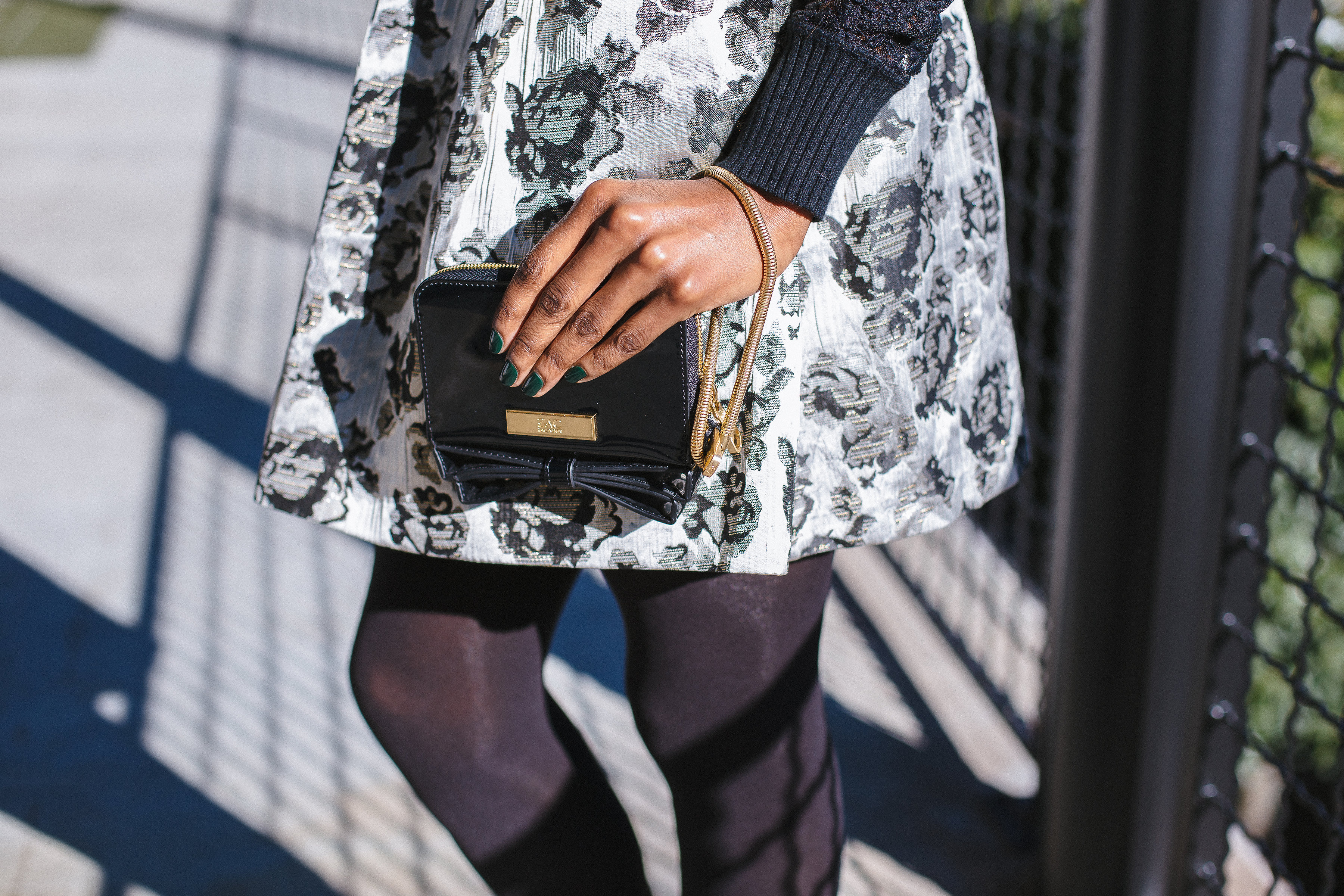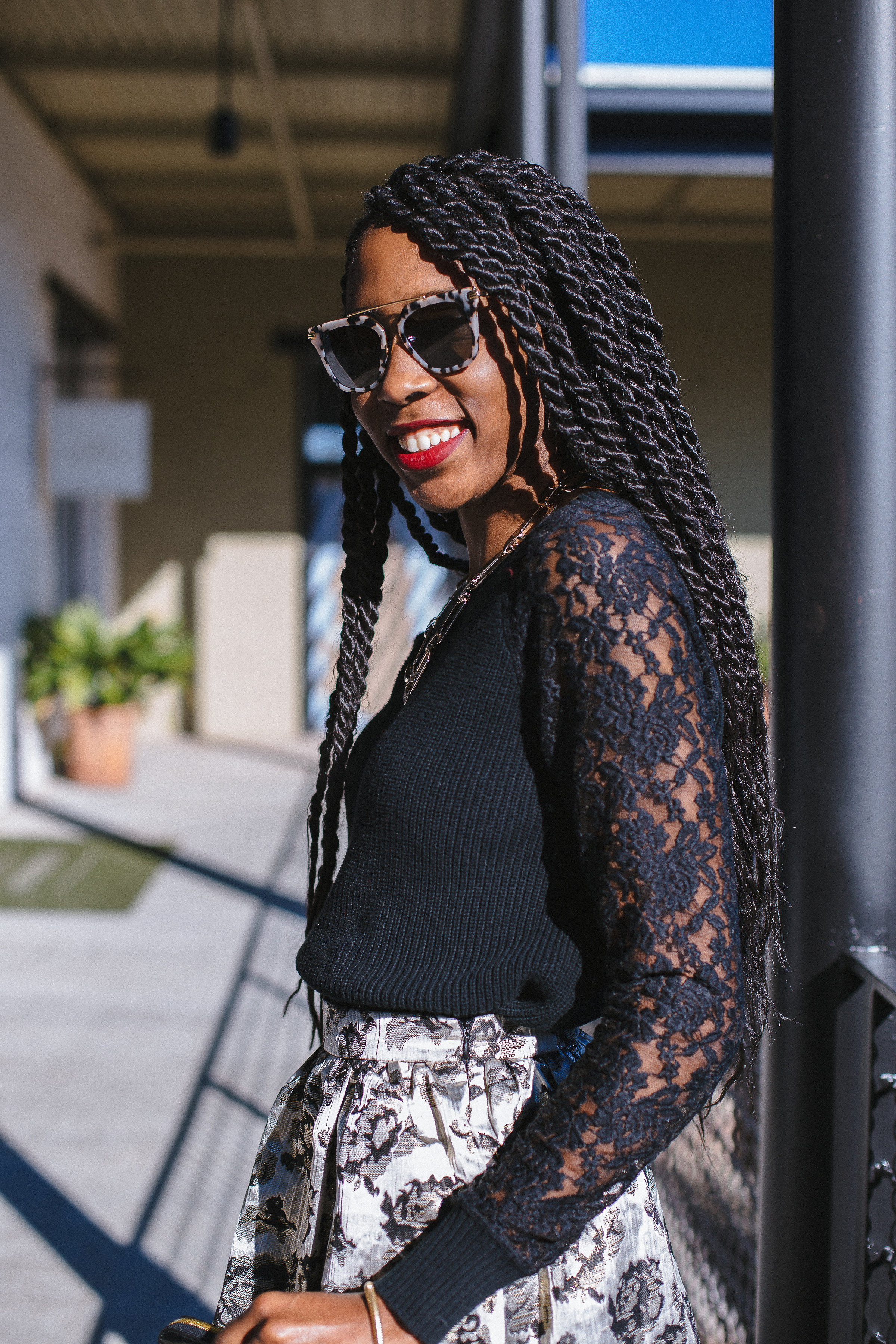 Would you rock this look? Let me know down below!
And happiest of holidays to you all:)