I must have something special for you if I'm coming to you on a Thursday, right? Well I do. It's a three ingredient ridiculously tasty and healthy banana milkshake. If you follow me on Instagram you may have already seen this in my insta story a couple weeks ago. Yet another reason you should follow me if you're not already. You could have been enjoying this milkshake for weeks now!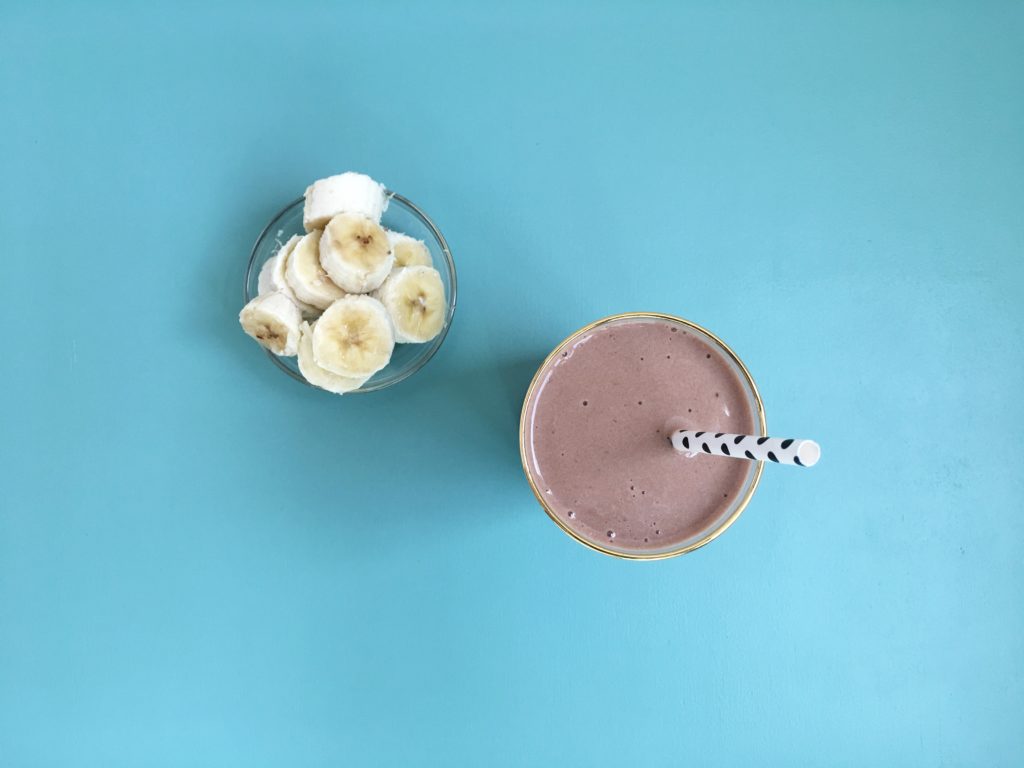 After having a delicious, but not so healthy red velvet milkshake one Sunday, I wanted to have another one the next day. Since moderation is key for me, I knew that I had to pass on seconds. However, I wanted to try to make my own healthy version to satisfy that sweet tooth of mine that just won't quit. I had some frozen banana chunks and almond milk on hand so I thought I'd give it a whirl.  I threw in some unsweetened cocoa powder to make things a little more interesting. Let's just say the results far exceeded my expectations. It was oh so good. I thought it'd be pretty good, but not that good. And it was so simple to make. Isn't it awesome when the stars align like that?!
With the temps warming up this makes the perfect spring treat.
Ingredients: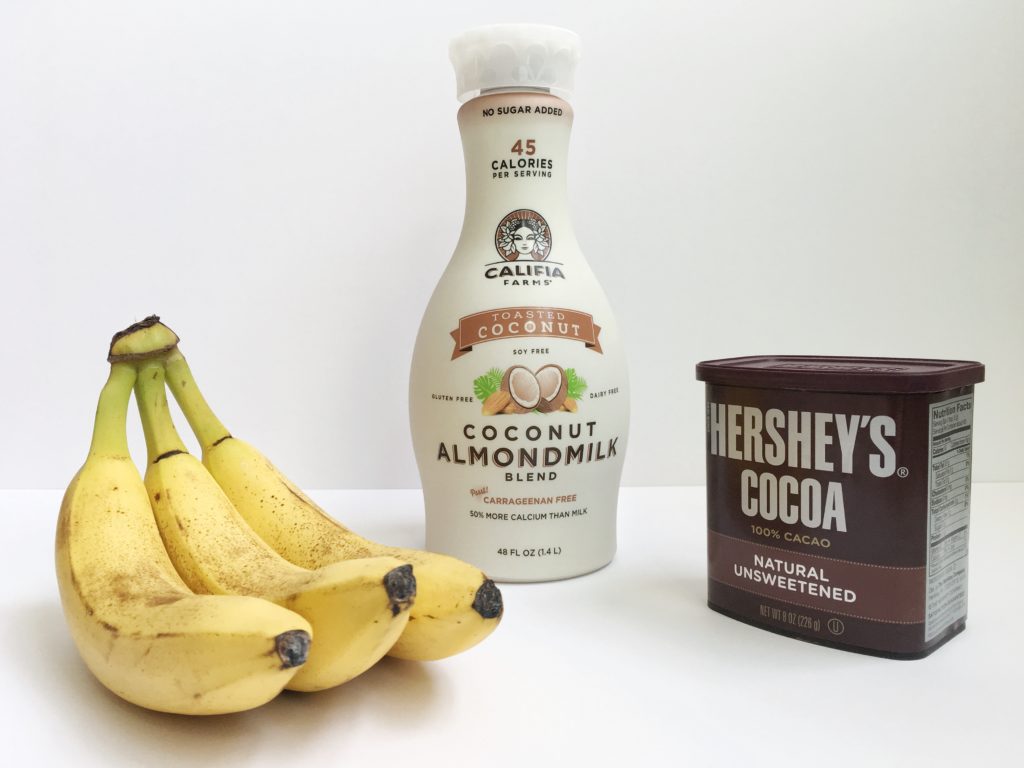 Frozen banana chunks (2 medium-sized bananas)
1 cup Califia Farm Toasted Coconut Almond Milk
1 tbsp unsweetened cocoa powder
Directions:
Put everything in a blender and blend until smooth. If you like a thicker consistency you can either use more frozen banana chunks or less milk.
Now there are two options for serving this. Personally I prefer option #1: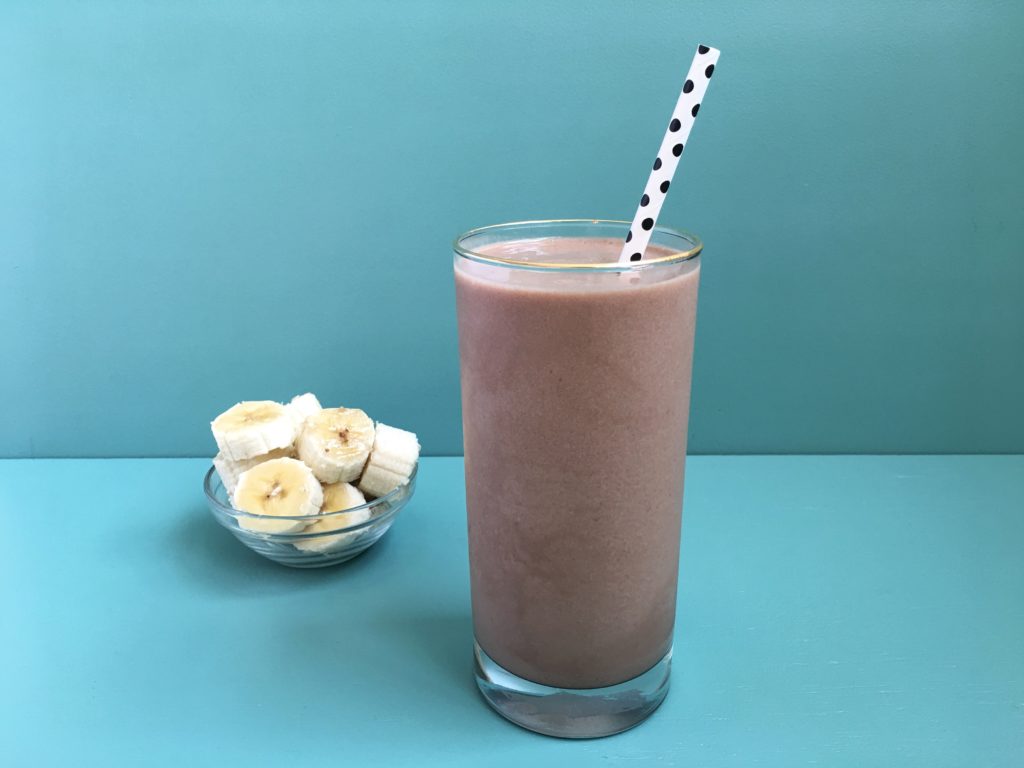 However, you can also go with option #2.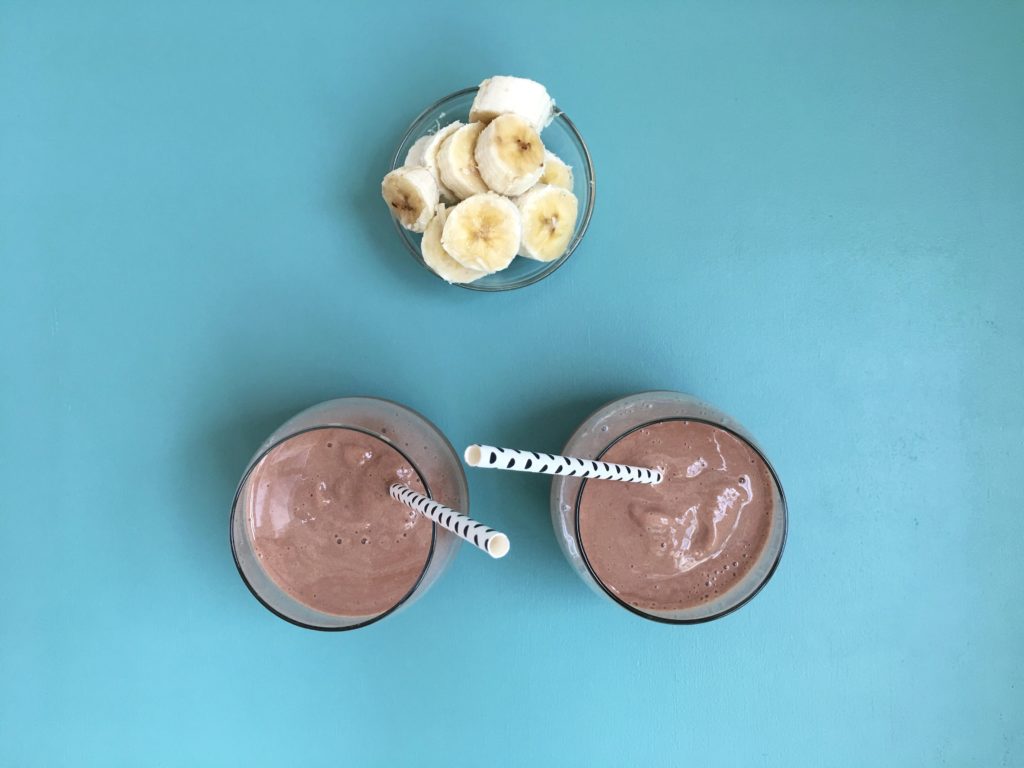 Choose wisely (aka option #1).
Happy Friday's Eve!