Happy Halloween Guys! Before I start this post I've got an exciting update to share. I successfully defended my dissertation proposal this past Friday! Now I am officially #ABD (all but dissertation). Put plainly, the only thing standing in between me and my PhD is completing and defending the research I've proposed.
Now that I've successfully scaled that wall I thought it'd be nice to give you all a better look at what my days, particularly my mornings, look like. I am a creature of habit. I live off of having a routine. I find comfort in them, and they bring a sense of familiarity to what can be pretty unpredictable and chaotic days.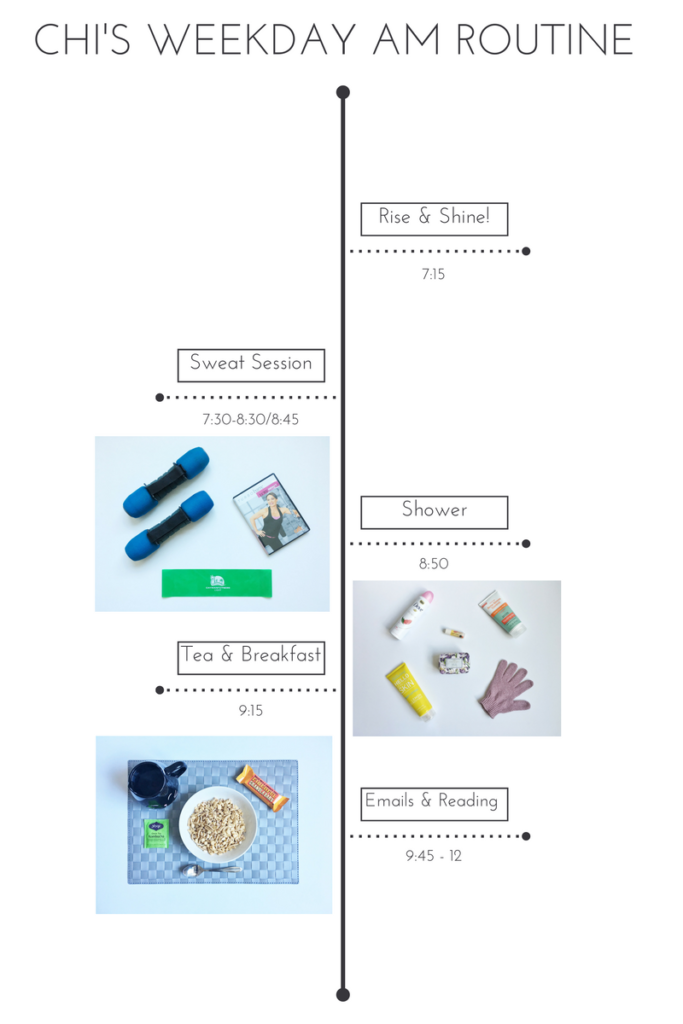 Having a morning routine allows me to start off the day on my terms. I am in control. I find that to be such an empowering way to start off my day. Read on to see what my morning routine looks like!
Wake Up: 7:15am
I get up at 7:15 during the weekdays. I use the bathroom, brush my teeth, and change in to my workout clothes. This all takes me somewhere between 10-15 minutes depending on how fast I move.
Workout: 7:30am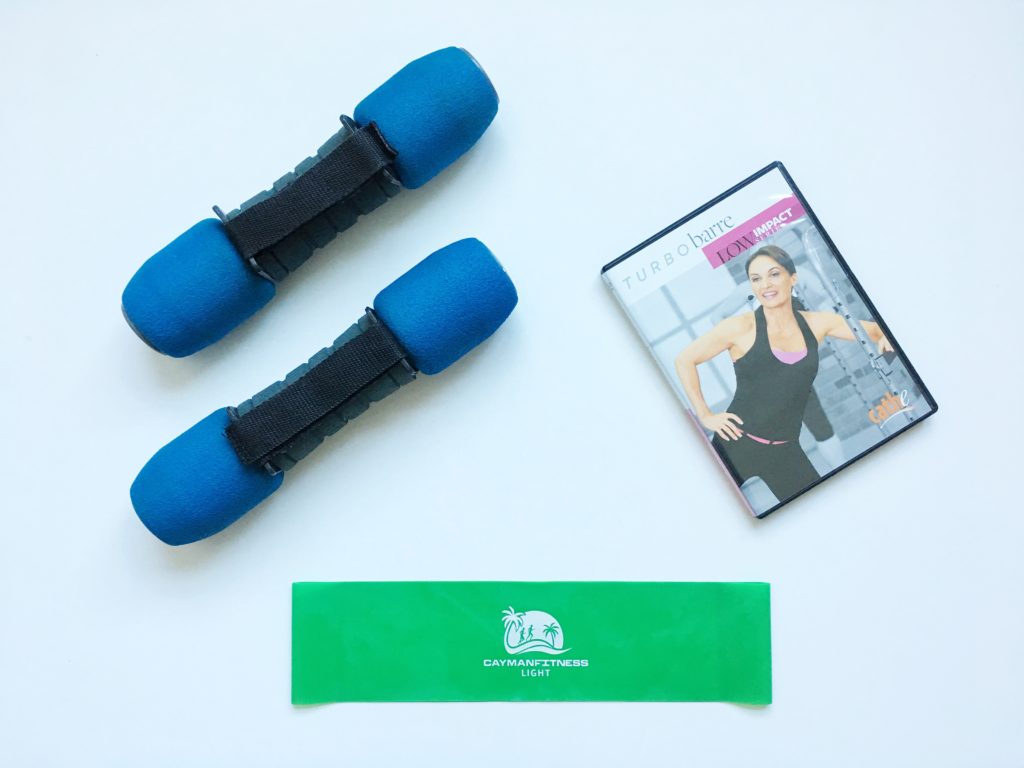 As you all know I work out from home. The beauty of that is I can be working out within 15 minutes from the time I wake up. I usually decide on what workout I want to do the night before. I like to give myself a couple of options just in case I wake up and I'm not in the mood for a particular workout or my body doesn't feel up for it. My workouts typically last somewhere between an hour and an hour and a half.
Shower: 8:45/8:50am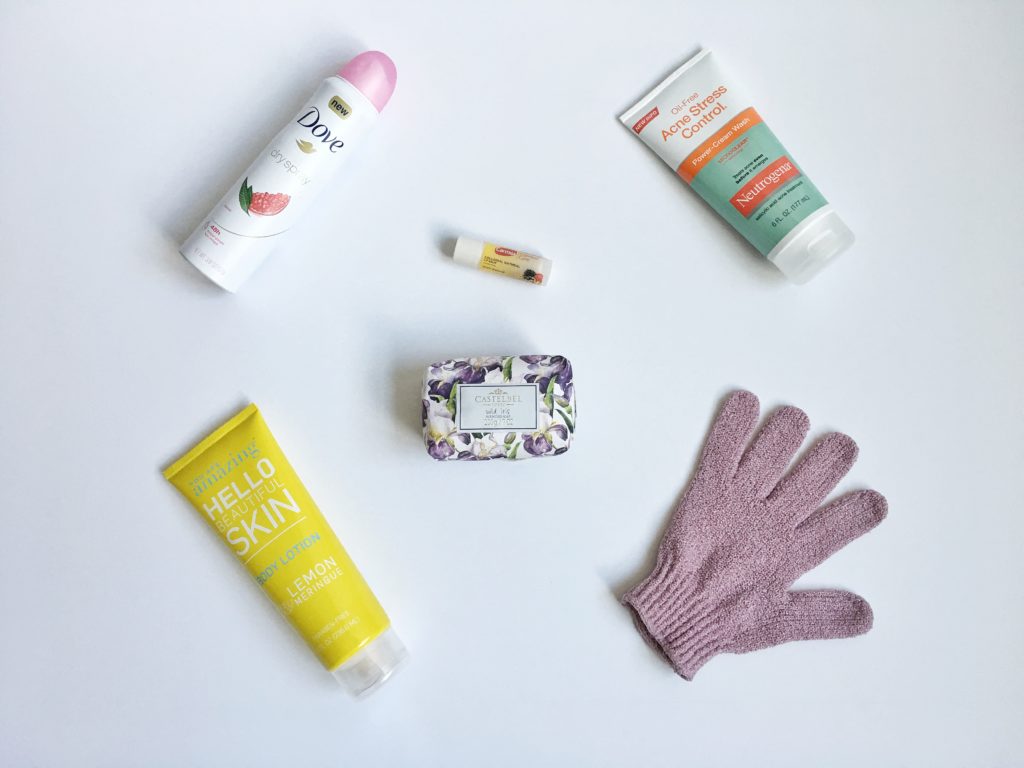 After my workout I start boiling water for my tea and then I turn on the shower. My showers typically last between 10-15 minutes. They get longer as the temperatures drop. I usually spend the extra time trying to convince myself to get out (which is so hard to do because it feels so warm and cozy)! Once I'm out I go ahead and get dressed for my day.
Breakfast 9:15am
I try to switch things up with my breakfast, especially during the weekends when I have a little more time, but my standby is Kashi cereal with a granola bar from Trader Joe's and some type of green or ginger tea. I go this route because it packs a big fiber punch. I find breakfast to be the best time to get a head start on my fiber requirements for the day because there are a lot of high fiber breakfast options. The cereal has about 13 grams of fiber per serving and the granola bar has 9 grams. That means by 10 am I've had 22 grams of fiber, which is nearly my daily requirement. Hard to beat.
I make it a point to eat my breakfast with no distractions. I sit down at my dining table with the television off and my phone on the kitchen counter out of arms reach. This gives me a chance to enjoy my breakfast and be mindful. My mindfulness professor would be so proud. I don't do this for my other meals but one is better than none! Breakfast time is usually 20-25 minutes.
Emails and Writing/Reading: 9:45am
After I've had my breakfast and washed the dishes, it's time to deal with emails. I go through my emails, send out any important ones, and respond to those as needed. Once I've caught up with emails I'll ease into the day's work by reading a paper on my saved list. I try to read earlier in the day as I've learned that I absorb new material best in the morning. If there are no papers that I need to read I'll work on a section of my proposal. Even though I've successfully defended my proposal it is still very much a work in progress. My proposal will eventually become my dissertation so it will continue to transform until I've completed the research. I'll read and/or write for a couple of hours before taking a break right around noon.
So that's what my mornings look like. I wanted to share this with you all to hopefully encourage those of you who may be in grad school right now to work on creating a routine if you don't already have one in place. Having this routine was a critical part of my success in passing my comprehensive exams and defending my dissertation proposal. Even on the day of my exams and my defense I largely stuck to this routine (although my wake up time was much earlier).
Your routine doesn't have to look anything like mine, but it's important to carve out time for things that are important to you. It's your way of claiming ownership of your day. Particularly as graduate students, so much of our days can feel like they aren't ours. We have research obligations, TA duties, special research lectures to attend, or we get roped into reviewing submissions for some conference. By being intentional and deciding that you will make time for things that serve you well, you are claiming ownership of your day. It can also serve to ground you because you have something consistent that you can rely on. I'll tell you from personal experience when I was studying for comps over the summer that this was reassuring.
In saying all of this, I want to be of more help to those of you who are getting ready to go through that same rite of passage. Over the past few months, I've been working on a project that I think will be helpful for those of you who are starting to think about qualifying exam preparations.
This project came about after reflecting on my own comps experience. Earlier this year as I was thinking about comps and my proposal defense, I remember trying to find information on how to effectively prepare for it all. It seemed like such a massive undertaking and I knew that I needed a plan. I looked for books, did some searches online, and talked to quite a few students, but all of that left me with very little practical information on what I should do. Certainly nothing comprehensive (no pun intended). By compiling the information that I did learn and good ol' trial and error, I developed a system that worked well for me. It helped me study and write effectively without feeling so overwhelmed. I want to share that system from start to finish with you to help make this a much less daunting experience. More to come soon!
For those of you who are headed out tonight, be safe and don't take candy from strangers. Unless it's gummy bears – they are delicious:)