Hey Guys!
Happy Monday to you. Last weekend marked the unofficial start to summer so I wanted to share some summer salad inspiration with you. It's a delicious blueberry salad that involves just a few ingredients.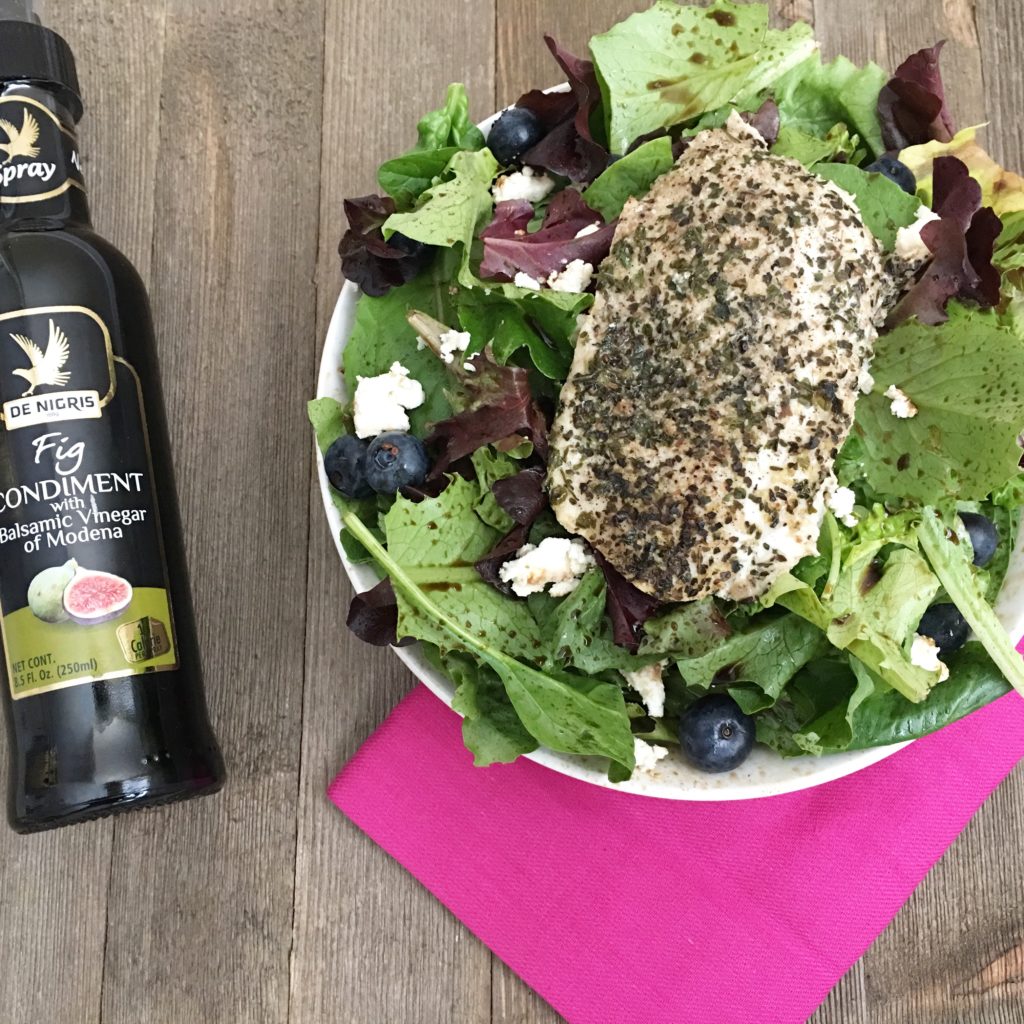 Here's what I used:
Fig goat cheese (purchased from Harris Teeter)
Fresh blueberries
Fig balsamic spray (purchased from Walmart)
Spring salad mix
Baked chicken
Seasonings for the chicken: basil, ciliantro, sea salt, black pepper, and lemon pepper.
I baked the chicken covered with aluminum foil for 35-40 minutes at 350 degrees. It was so delicious and juicy.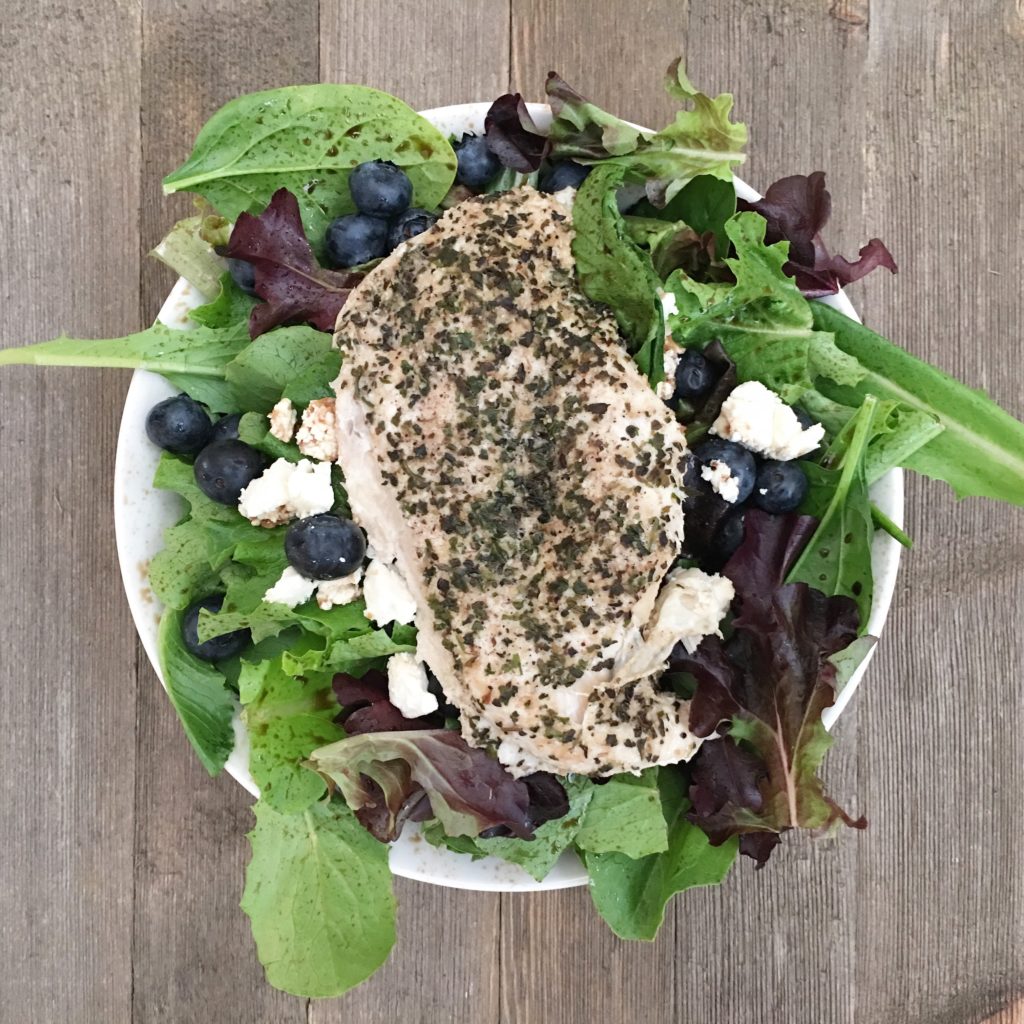 This was such a satisfying and flavorful salad. You've got to make it. If you do, be sure to drop me a note on social media or comment here telling me what you think.
I hope you have a wonderful week!